SOLD!!!!!! Thanks General
These tires are pretty worn but would make very good spares or if you can groove them make good trail tires too. The outer lugs are in great shape. It looks like who ever owned them before me over inflated them as the center is worn more than the edges.
The tread depth was measured using a tread depth gauge and I measured at the center and the outer edge. I marked the measure points with yellow paint. here's a pic of that.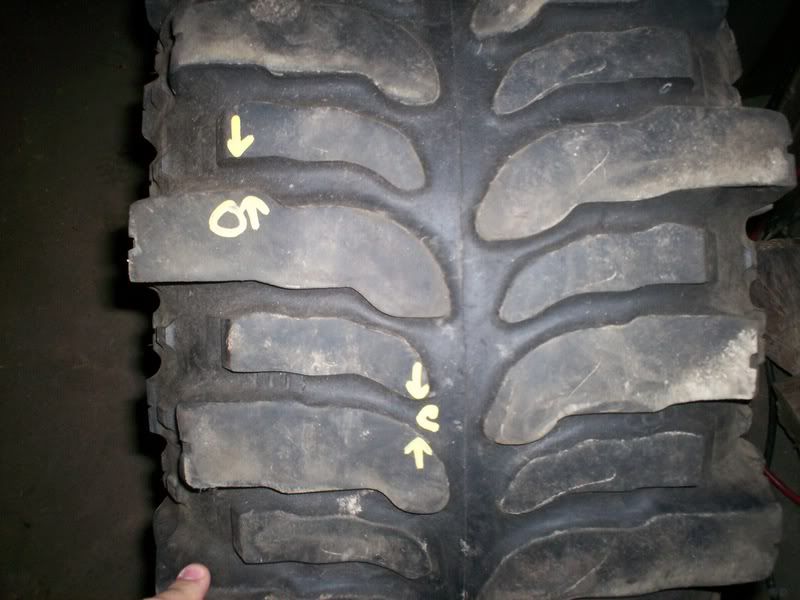 The tread depth of the tires are
Tire #3
C = 7/32
O = 20/32
Tire #4
C = 6/32
O = 18/32
Here's a pic of the lugs from the side
And a pic of the tread with quarters in them. Both photos are of the same tire (tire number 4 listed above) with a quarter in the same spots the measurements were taken.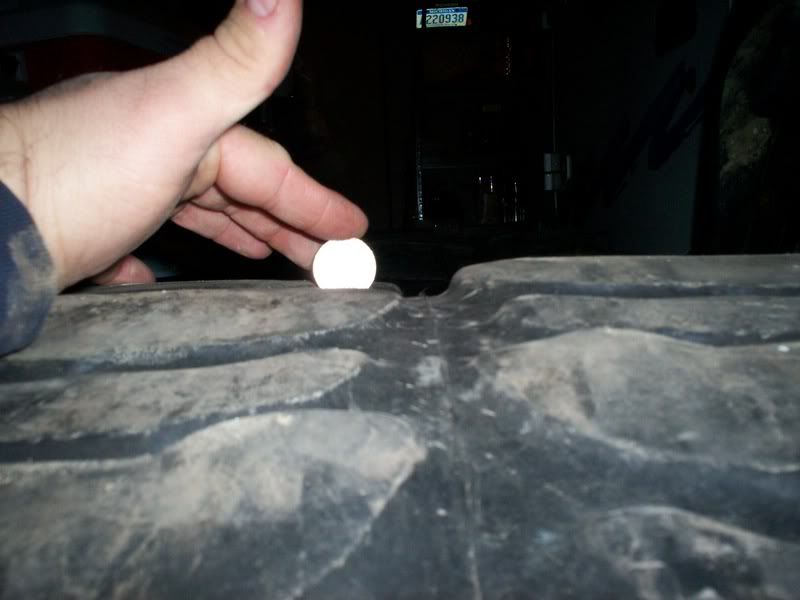 I'm asking $50 buck
a tire
as in each, buy one or both!