it's the annual time of year that I try to sell my trailer
specs-
25' long, bumper pull. Dual 6K axles with brakes. last 5' is dove tailed. the 7' Ramps store under, but I'm thinking about welding hinges on and calling them permanent flip-ups.
this was when i removed the decking, reinforced the I beams with 5x3" angle, new spring hangers, new axles.... but prior to being dove-tailed.... just so you can see the structure.
http://img.photobucket.com/albums/v6...r/IMG_0346.jpg
this was after I dove tailed it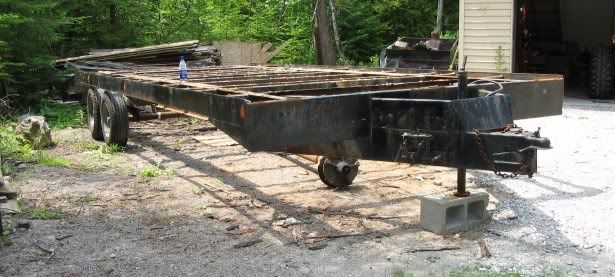 now it has wood decking, but I don't have any pics of the decking since its all snowy.
$1200 or trade for a 18' trailer.
Trailer is currently in Alpena