contact nick_sg over at
www..com
if he is still doing orders, he usually only builds when he is laid off, sometimes takes orders when hes not. But I dont think anyone could mess up one of his bumpers. Its kind of cool that he has the capability to CNC stuff into the d-ring tabs too....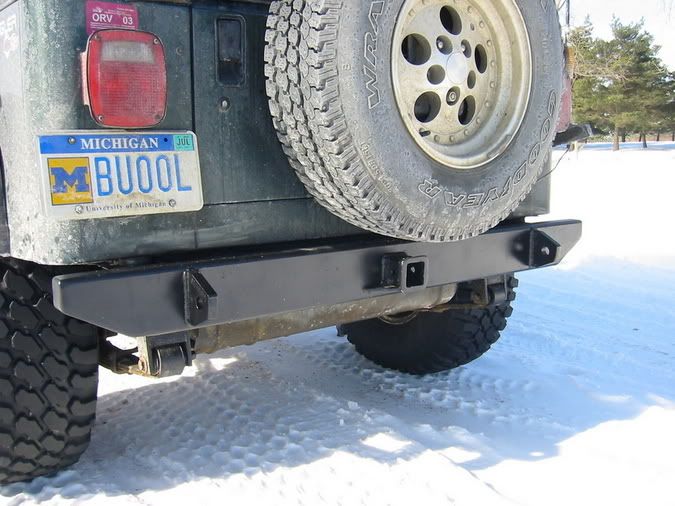 I think the pic is too small/far away to see the CNC on the d-ring tabs, that rear was his prototype the front he angles back in front of the tires, and actually can do anything you want. He requires the jeep to be there for measureing and fit though.
That is a YJ rear weld on, but his front are ALL bolt on. The way they mount though the winch has to be mounted to the bumper, and the bumper mounted to the jeep. Took 2 people to put mine on, it was heavy.