I have a 81 f100 pick for sale. Std Cab Step side box. Box is off due to the wood floor was rotted and the cross members were rusted out. Bed in ok shape. Metal rusty but still soild. Fiber glass fender wells in good shape. Cab is real good shape for the age. rockes have three or 4 quarter size holes in them cab coners are bad. Cab mounts in good shape. Drive tran is 302 mated to a C4 with 20,000 on it. Motor is from a 85 Crown Vic that was rebuilt befor put in truck. Rear end is a 9 inch. Truck runs great but needs a tune up and the carb cleaned. Asking $400 for it.
Motor 302 $200 come here it run befor it get pulled
Trans C4 2WD $100
Cab $100 W/ title.
Hood $40
Fenders as a $30 each or $50 for the pair
Bed wheel wells $50 each or $90 for pair.
Frame 100 W/ complete front suspension and brakes with tires and rear Srings.
Grill with Core suport and Radiator 50.
Will Have extra parts for for sale as i take it apart
OR the WHOEL TRUCK FOR $400 ans you can make some money
REAR AXLE IS SPOKEN FOR IF NO ONE BUY THE WHOLE THING
Would make a good parts truck, Winter ride or good drive train swap for drag car.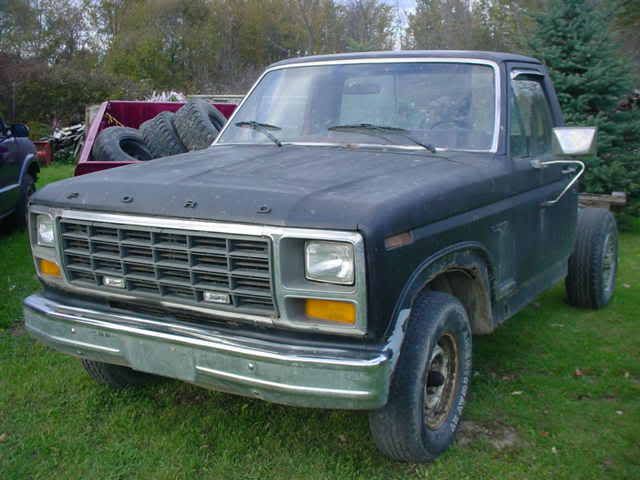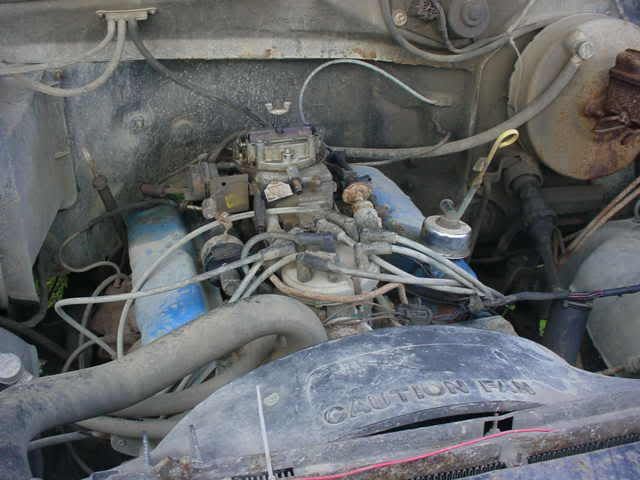 Can get more pics of the bed after I get put back on some how.