NO LONGER FOR SALE AT THIS TIME...
$800 for the SAR-1 (red stained) or $650 for he WASR-10. The WASR is a CIGUR build, imported by Century... It is not a Century hack job.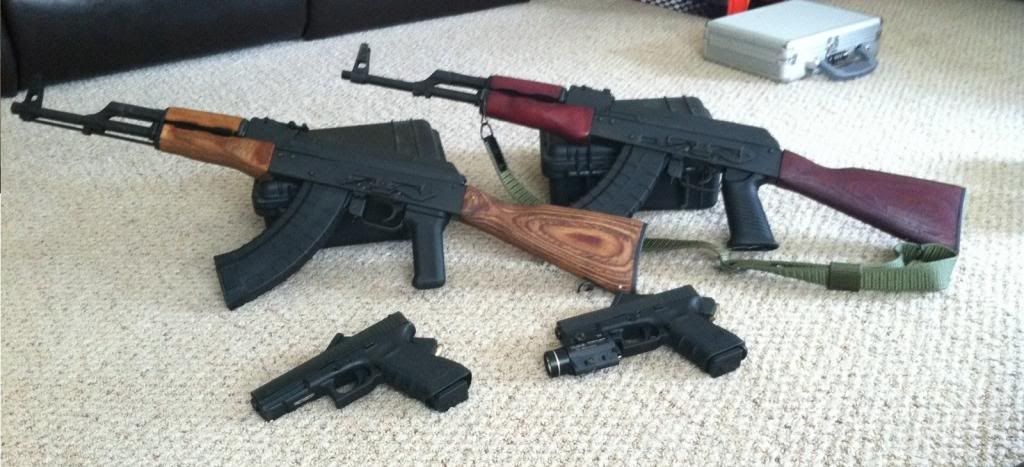 Selling one or the other, not both. No trades. 200 rounds of Tula and 1 steel mag included. Sling not included.
Available for pick up Mon-Fri evening in Belleville
EDIT: please note, I'm only putting these up for sale to fund some pricy parts on my track bike build. If the items that I'm chasing on eBay go beyond my personal limit, I'm keeping these