I've been talking myself out of it for a while then saw the gay owl thread in osr @ Pirate:
http://www.pirate4x4.com/forum/outdo...-my-upper.html
I bit--- bought this one:
I was going to sit on it for now, collect parts a little at a time looking for some deals...
That didn't last long.
Decided I'd get the rock river pistol buffer tube: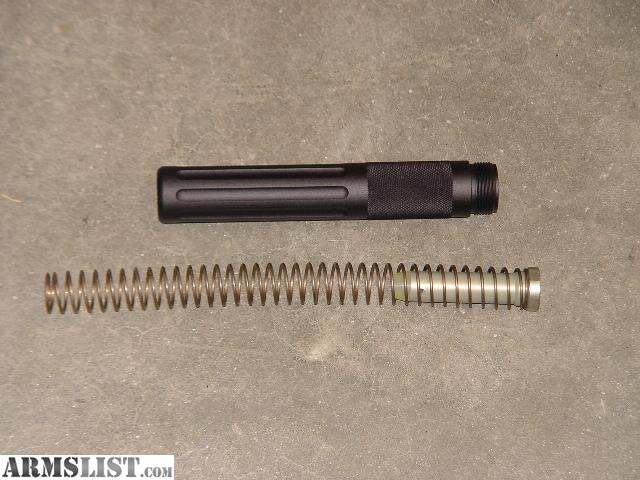 Ended up ordering LPK, pistol buffer tube, bcg, ambi-saftey, etc. from RRA--shipped out today.
New forged lower should show up at lgs tomorrow or Friday:
http://www.shop.doasales.net/JB-MOLO...ABE-BILLET.htm
lower is already tapped for over-travel,spring retention, bolt catch and upper tensioning, I'll do the 15 minute trigger job on it, I've had good results with this in the past:
http://www.sargenthome.com/15_Minute_AR_Trigger_Job.htm
I'll be in it a little over $700 not including optics.
Questions-
Sling mounts-- what works, single point? other options?
Anyone use the sig brace?
Optics? iron sites or other?
Choices I currently own:
2x leupold pistol scope
1.5x4 power burris pistol scope
ARMS flip up iron sites
Eotech 512
Leupold Deltapoint
Various rifle scopes from fixed 4x to 6.5x20
Other options??