Lucky enough to have one? Want to do a track day but don't want to trash your impossible to find factory fairings? Here ya go..
Quote:
Originally Posted by DetroitStyle
$50 per panel. $50 for the tank (small leak). $50 for headlights, $25 for the tallight. All have scuffs and some cracks. Perfect for a track day.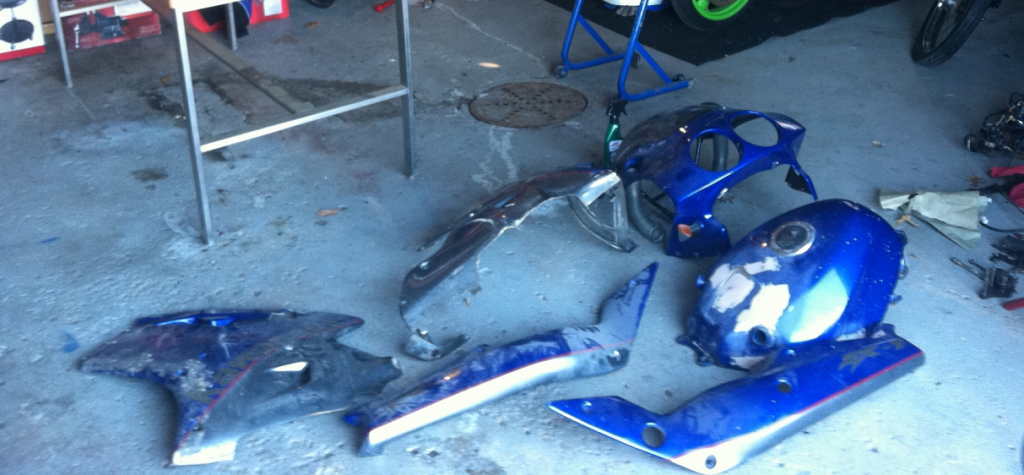 $200 takes EVERYTHING
Note: fairing stay and tank tubes not included