Thinking about selling/trading my street car.. Just seeing whats out there
Clean Green Title - Less then 50 miles on all aftermarket parts
1989 Mustang SSP Notchback - Florida highway patrol
89K Miles
Engine:
Coast High Performance 317 Stroker Kit - Forged Probe Pistons / Flycut for 600 lift cam, Chrome Moly Rings, H-beam rods w/floating pins
Block was bored .030 over with torque plate, Align bored and honed, Notched for rods, Blueprinted and balanced
Main girdle
Anderson blower cam
Trickflow Twisted Wedge aluminum cylinder heads, O-ringed, Ported and polished
1.7 Roller Rockers
Canton Oil Pan and pickup
S.F.I Balancer
Double roller timing chain
Hi volume oil pump
Felpro O-ringed Head gaskets
ARP Head and Main Bolts
GT40 Lower intake manifold - Extrud honed, Ported and polished
Hartman Boxed Upper intake
75mm BBK Throttlebody and EGR
MSD Billet Dist.
Factory valvcovers - Chromed
Procharger P600B Polished Supercharger - Comes with 8 Rib and Cog Setup
A.T.I Procharger 3 Row Intercooler
Custom Aluminum Hard Piping
42# FMS Injectors
Aeromotive A1000 Fuel system
Stock fuel tank / Sumped
Vortech Fuel Rails
AFPR
9mm Wires
Black Magic electric fan
Drivetrain:
Tremec 3550
Lakewood Shatter Proof Bell Housing
Billet Flywheel/TOB
Pro 5.0 Shifter
Aluminum Drivshaft
3.73 FMS Gears
C-clip Eliminators
Locker
Strange S/S Axles with extended studs
Centerline Convo Pro Rims
Welded Subframe Connectors
Suspension:
Lakewood Drag Shocks - 50/50 - 70/30
Flaming River steering shaft
SSM Boxed rear controll arms
Aftermarket coil springs
I'm sure there is alot i am forgetting but the car is a turn key quick car.. I am just looking to see whats out there for trades.
If I had to put a trade value on it I would say 10K - 13K
I do not want a project!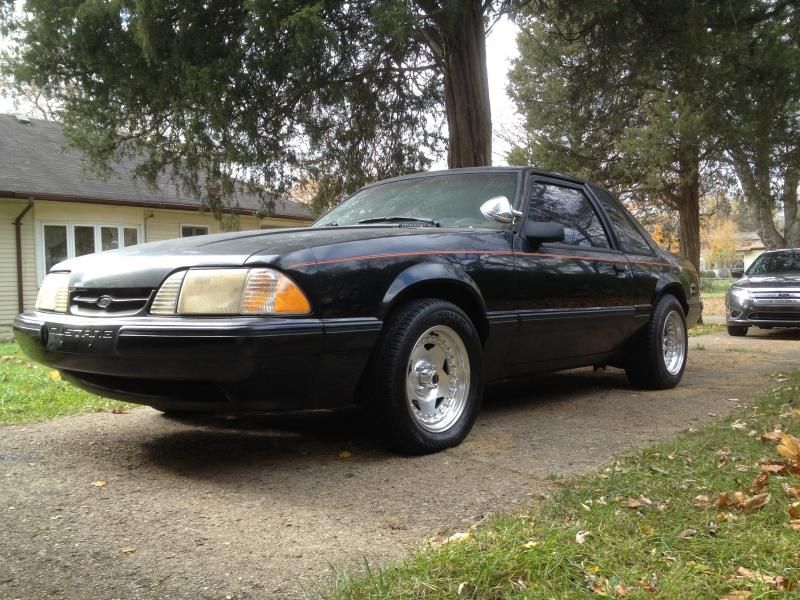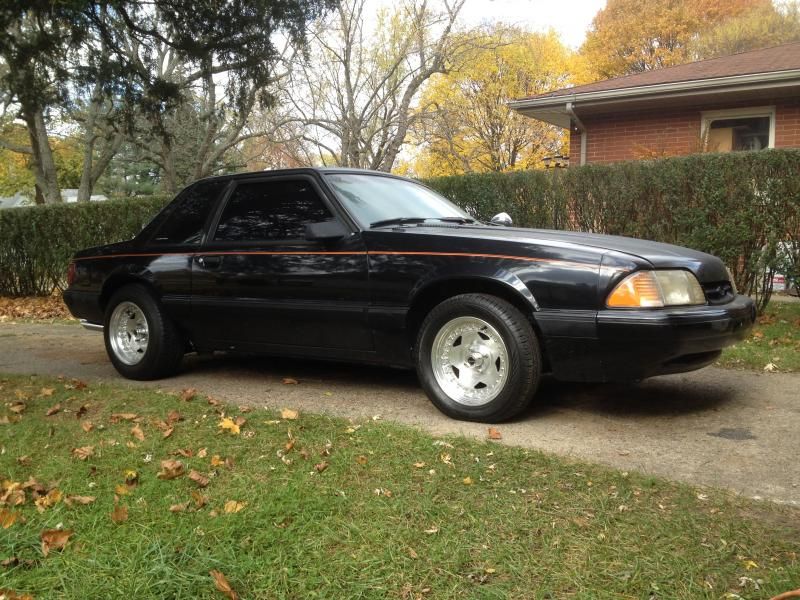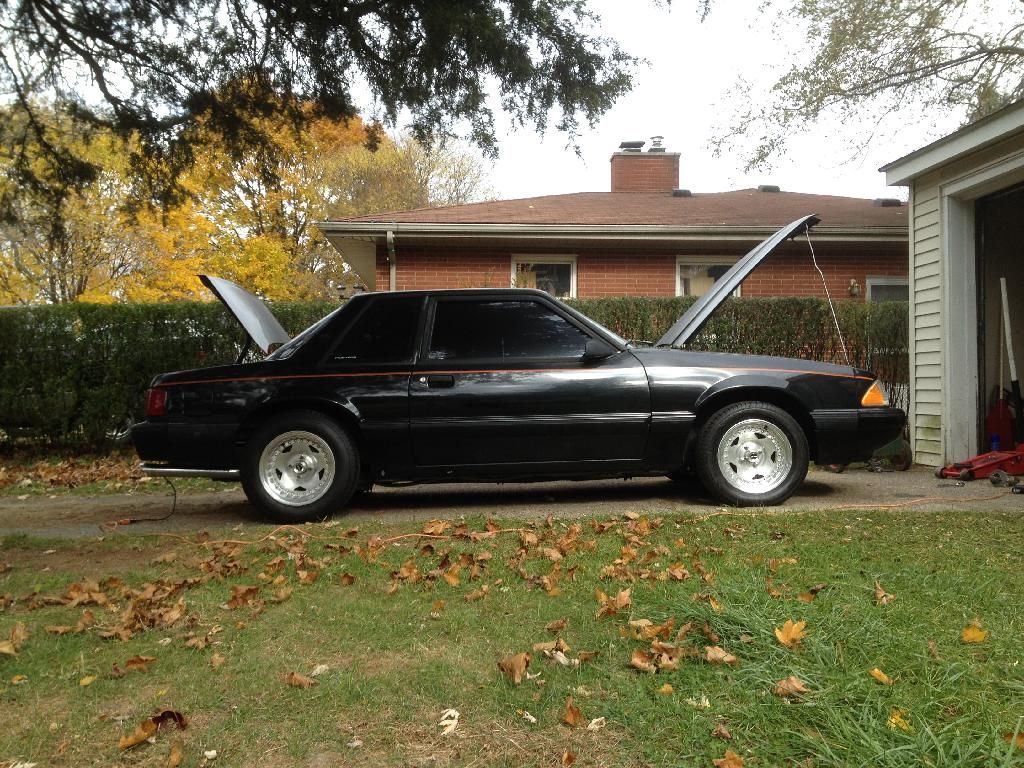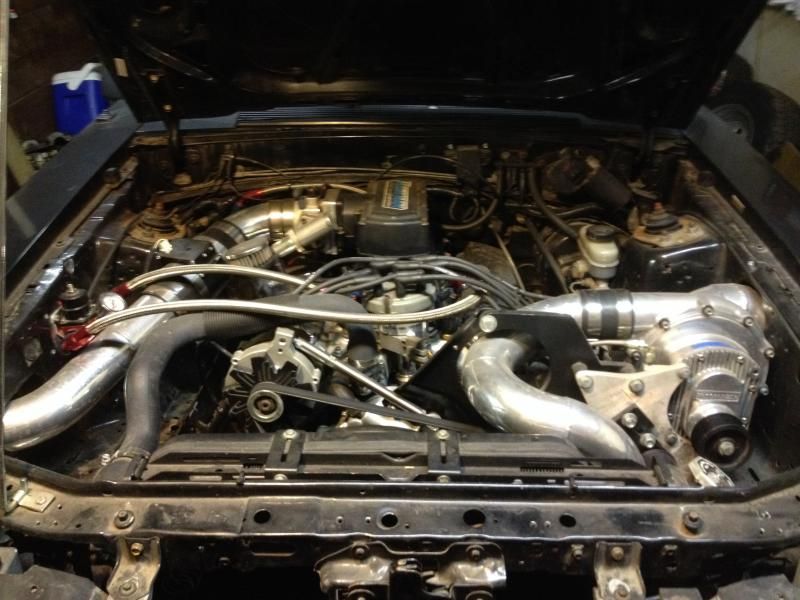 Click for video