Quote:
Originally Posted by
whiterhino
I agree and I've been on the wrong end of a similar situation. My take on it (since I've been there) is that the driver of the vehicle being extracted is responsible for his own vehicle. In this situation:
ME
If you don't like the situation, stop it. In my case, I expressed concern, others said I was OK and in the end, I went over. (also a slow roll) I can't blame my spotters either. Every one of us who has done much wheeling has made a bad judgement call on spotting. (mine most recent was last Sunday at the Mounds
) The most important thing is know the people who are helping you and keep a good line of communicaton.
Here's my whoops.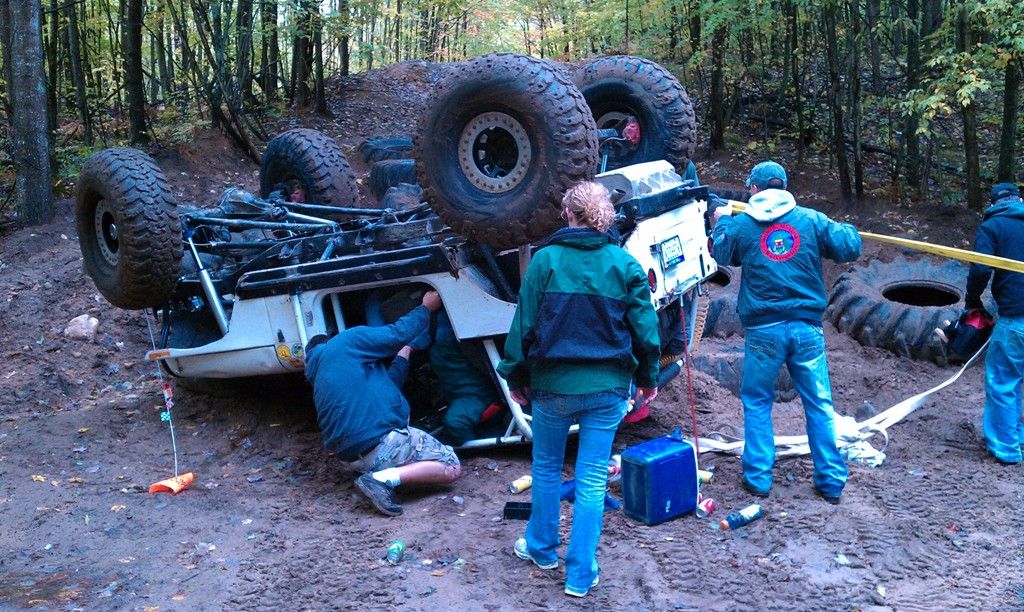 rubber side down my friend
we've all been there atleast once. as long as nobody gets hurt.......