Have a set of BFG A/T tires in 32x11.50xR15 with varying tread life. They are in decent shape with no plugs or patches and no dry rot. There are five total tires, these were run on a Jeep Wrangler, not sure how many miles. The spare was rotated on with the others, that is why they don't all have the same tread wear. Please see photos for tread depth.
Wheels are not included in sale, tires only.

These are sold as-is and buyer will be able to inspect them prior to exchanging of money.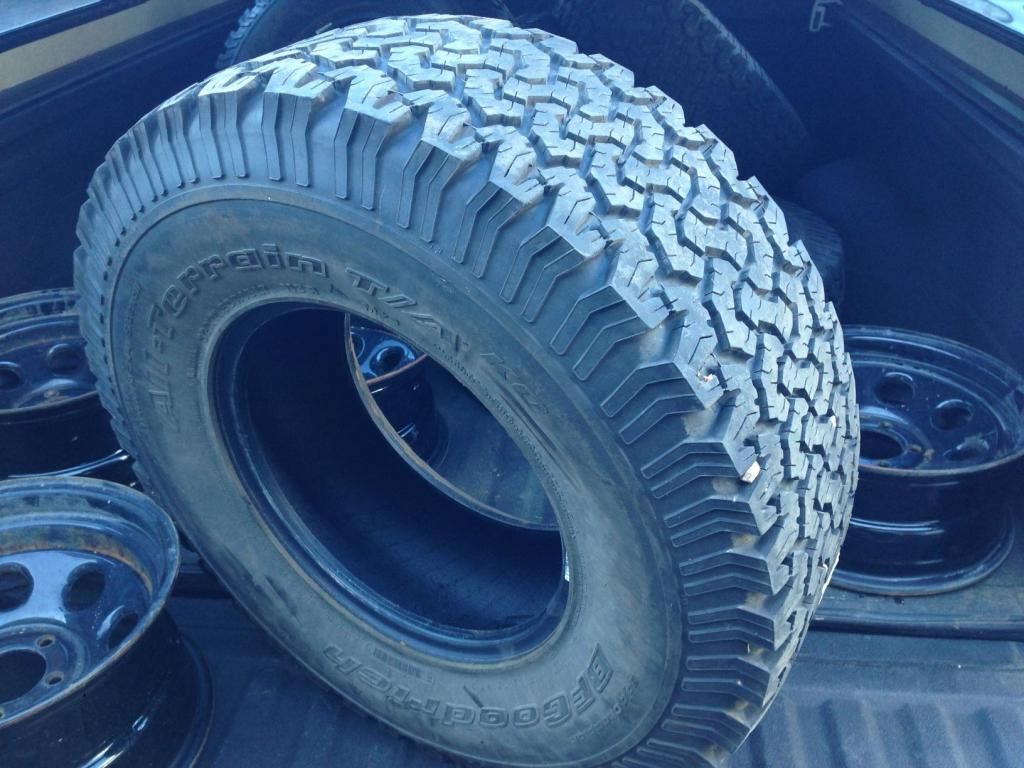 Album showing tread depth here:
http://smg.photobucket.com/user/tria...?sort=3&page=1
SOLD
Located in Plymouth, MI. Cannot travel outside of the Plymouth area for sale.