Good used 4" Teraflex coils for TJ - all years. 4 shocks. Transfer case drop. Possibly a rear track bar bracket.
Coils: Good shape - no rust or sag that I could see.
Shocks: 4 Rancho RS5000's. Front two are less than a year old, rears are brand new.
T-case drop: You can either have the used aluminum pucks that came with the kit originally, or I have brand new Rough Country that I am sure I have left over.
Rear track bar bracket: Used, but whatever. No bolts.
$250 firm. No trades, no offers, nothing else included. No shipping at this juncture. May be able to arrange getting them into Michigan with a buddy that owns a house at SL.
Sorry for the poor lighting:
Flexed pretty well: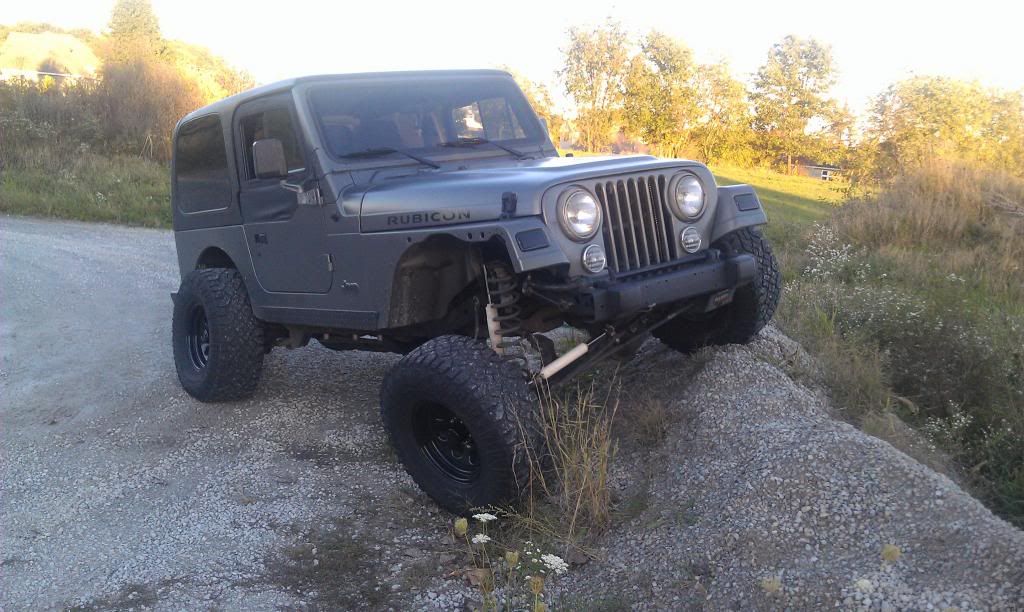 How it sat with factory front fenders and 35's.