Hey guys,
I have not been on the forum in a while, as I'm not doing much off-roading lately, etc.
Anyway, I'm selling a matched pair of axles from a 1989 F-350 SINGLE REAR WHEEL service truck. The front is a High pinion driver's side drop King pin Dana 60, and the rear is what I believe to be a Sterling. (I'm less knowledgeable about the sterling)
I think that the ratio is 4.10, however I did not pull a cover to look, and the tag on the rear axle is not legible. I think that the code on the door points to 4.10.
The truck is being cut apart as I type this. The body and frame are too rusty to bother with, and the 460 and 5 speed are toast too. The school donated the truck to the high school wrestling team, and the coaches are scrapping it. (me and my father-in-law)
I convinced him to let me sell the axles separately as I'd be sick to see a perfect D60 get scrapped.
I'm looking at $750 for the pair. I don't have to sell them together, but I realize that the D60 is what is worth the money. The sterling is just along for the ride.
The axles will come complete with the springs attached, but I can cut those off if you don't want them. I figured that I'd save the hardware if the buyer wanted it.
Have a look at the pics. They should be available tonight or tomorrow.
We can load them with a tractor into your rig.
The location is near Coopersville/Fruitport.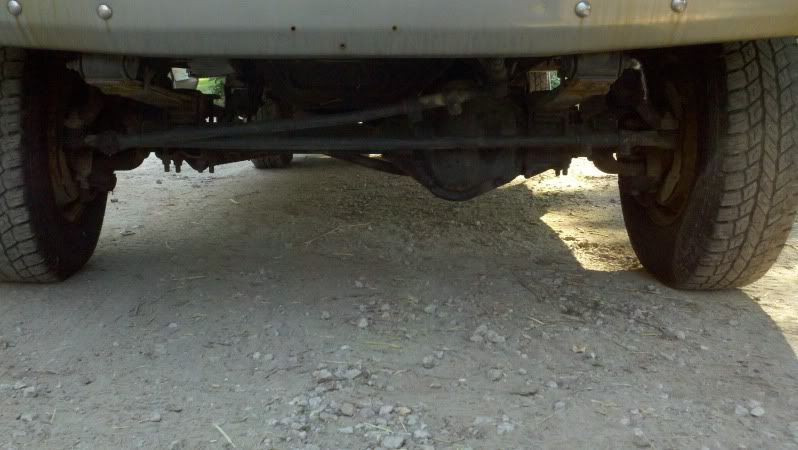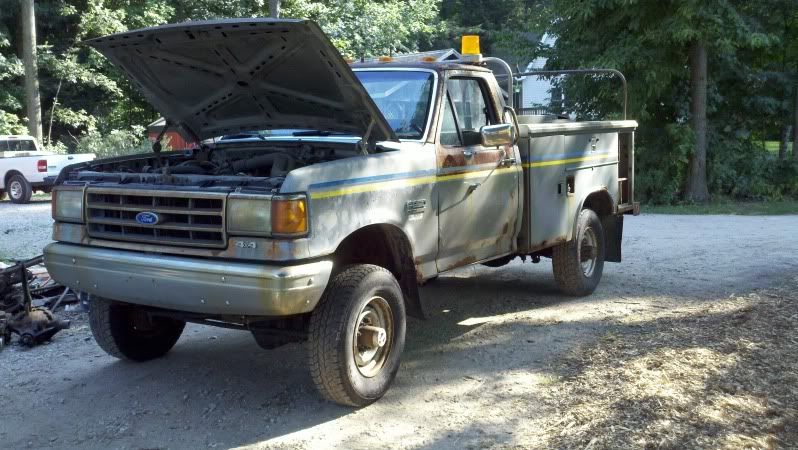 Thanks,
Phill