SOLD took $1500 for it.
1998 Jeep Cherokee 4.0L auto Selectrac 242 t-case, trailer tow package, AC, auto locks and windows.
$1800 OBO
Selling my daily driver, she has 209,500 miles. I did a mild engine rebuild about 15,000 miles ago because of piston slap getting loud. Piston bores were in tolerance so, I replaced rings, pistons, main rod bearings, lifters, head gasket, other gaskets, oil pump, rear main seal, and other small things. She runs nice and quiet now and smooth. It would clack a bit over 3k rpm, but after rebuild I can take it 500 below redline and no noises. Doesn't burn any oil.
Trans shifts fine, never had to mess with it.
Battery about 3 years old, CPS and fuel pump replaced in last 40k miles. Tires are pretty good, worst is at least 60%, fronts look about 90%, snow tires on aluminum rims, they did really good at last years Sno-Fari.
Muffler is about 2 months old. Its never been in an accident that I know of.
I've added tow hooks to the front, rear has a 2" receiver. I also had a local shop re-arc and add an extra leaf to the pack so I could tow a pop up camper without dragging. I also ditched the front anti-sway bar about 75k miles ago, I still have it if you want it.
I am the second owner, wife drove it for about 100k miles, I took it over for about 50k more miles. I used it as a truck, so I scratched stuff up and hauled wood and truck parts with it, so there are stains and stuff. Drivers area actually looks really nice, back seat is good, stain on the spare tire cover. No rips in any seats.
AC works good. It does have a pinhole leak in the radiator. It was a brand new radiator about 3 years ago, and within one month something bounced up and hit the back of the radiator, I tried some epoxy stuff, but it still has a small leak. I have lived with it for 3 years, adding coolant every few months (thats how small it is).
Rockers are rusted out. I haven't had a chance to cut the rest off and spray some rust converter on them. I am also lazy and didn't remove the adhesive from the side where the plastic molding used to go, I tore it off after losing a piece. I think it needs ujoints in the front, grinds once and a while when making a tight turn. Both front wheel bearings replaced about 20k miles ago. Driver rear door has a loose wire or something, it sometimes won't unlock or lock and the window is fussy about working, I just never put the window down and hit the unlock button a few times to get in.
Trades? Not much interested in trading unless you want to do my roof of my house! Located in New Baltimore, MI. Reason for selling: bought a minivan for wife and I got her WJ, can't fit 4 kids in a Grand Cherokee.
PM me or text to 586 seven one three 677nine
Lucas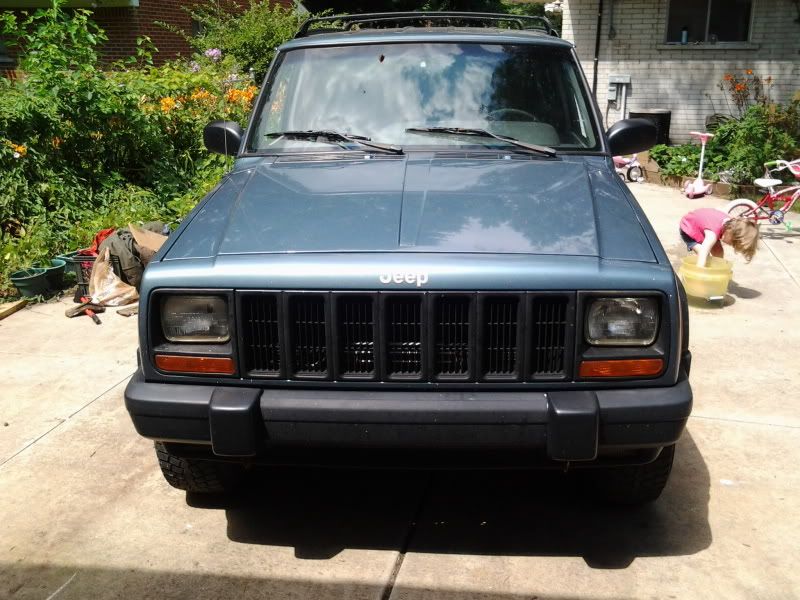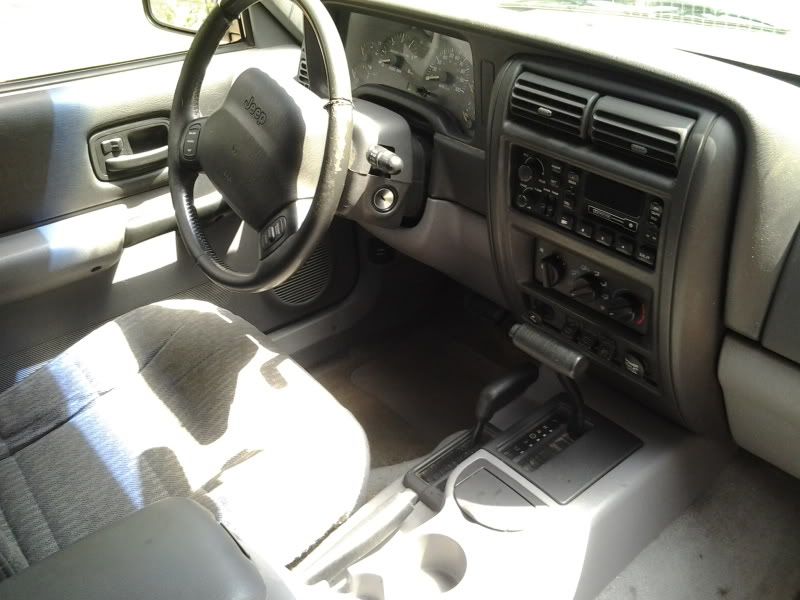 Beer does not come with car.