Well I Think the time has to come to see if there is any interest in my YJ. I don't really want to sell it but with the amount of HWY driving I do i think i want something a little better on the HWY. I bought this Jeep in March 2012 in pieces, I spent last summer doing a frame up rebuild. It has not seen a winter since 2003 and has been in a garage from 03 until when i got it in 2012. I have DD and wheeled it for the last 8 months and have driven it up to TC about 8 times. Ive wheeled it at the Mounds, The Jeep Blessing, Twisted trails and some trails around TC and it is the best driving Jeep i have ever been in.
The 2nd gear in the trans recently went out so there is no 2nd gear and the Jeep does need a trans. The jeep still drives fine and i drive oit everyday, just no second gear.
Specs:
Frame up rebuild using a 100 percent rust free CA frame which i had shipped to MI. The tub had full quarter panels replaced by a body shop. Floors are 100 percent rust free and SOLID. NO RUST frame or body.
DRIVE TRAIN:
96 ZJ 4.0- 65K on motor
32RH 3 speed auto (no second gear)
NP231, Rebuilt, HD chain, SYE and Tom woods CV drive shaft.
*29 spline C8.25 from a 99 XJ. 4.56 gears, detroit locker, Yukon shafts, disk brakes
*HP30 front axle, 4.56 gears, open. New ball joints, hubs and tie rod ends. spare shafts.
*35" BFG KM2 2000 miles on them with 3.75 BS Black D windows.
SUSPENTION:
*OME 2.5" HD springs with 1/2" boom shackels.
Rear outboarded shocks with 12" Bilstein 5125s with only 50 miles on them.
*97" wheel base, 2" stretch rear 1" front.
*12" shocks up front. Jeep has 6" of up travel and 6" of down.
*Has custom Tummy tuck skid plate with 19" of clearance to the skid.
*Front bumper is custom winch bumper, rear has a hidden hitch class 3 hitch.
*Top was new last fall and it is a Rampage Half cab soft top with newer soft upper and hard half doors. Floor has been bedlined.
Issues:
*As I said it needs a trans, 2nd gear is gone.
*Has the typical YJ gauge issues. (Gas gauge works when it wants to, temp gauge needs a sensor, Volt gauge reads low).
Speedo gauge needs a cable.
*Could use a paint job because when i cut the rear wheel wells i just primed the cut edges because i had planned to repaint the Jeep anyway.
* Fenders have been cut but i guess that could be good or bad depending who you are.
Overall this is going to be one of the cleanest YJ's you will find in MI. The frame is literally like a brand new frame which was very important to me and to not have to ever worry about the frame again. It's a very strong running rig with the motor at only 60K and goes down the road 60 MPH no problem. I think i have described it the best I can im sure theres more but i cant list it all. Pretty much everything besides the seats and dash are new.
Asking $7200 OBO will only trade for a 100 percent rust free XJ. NO D35 axles must be somewhat built and ready to drive 4 hrs up north.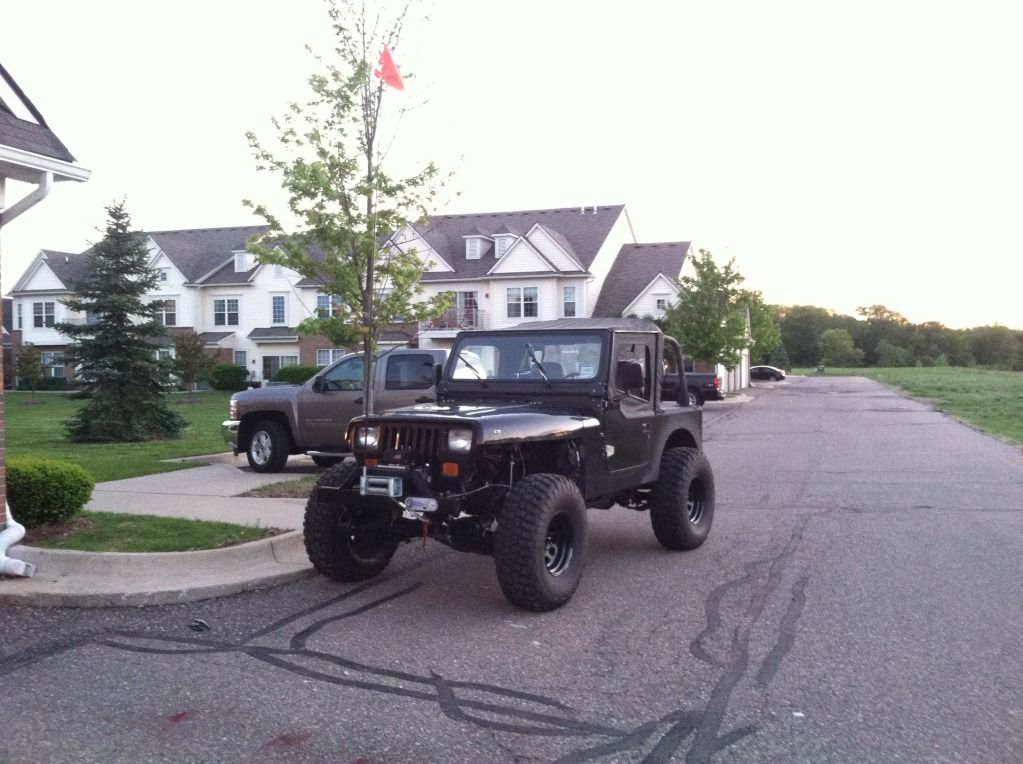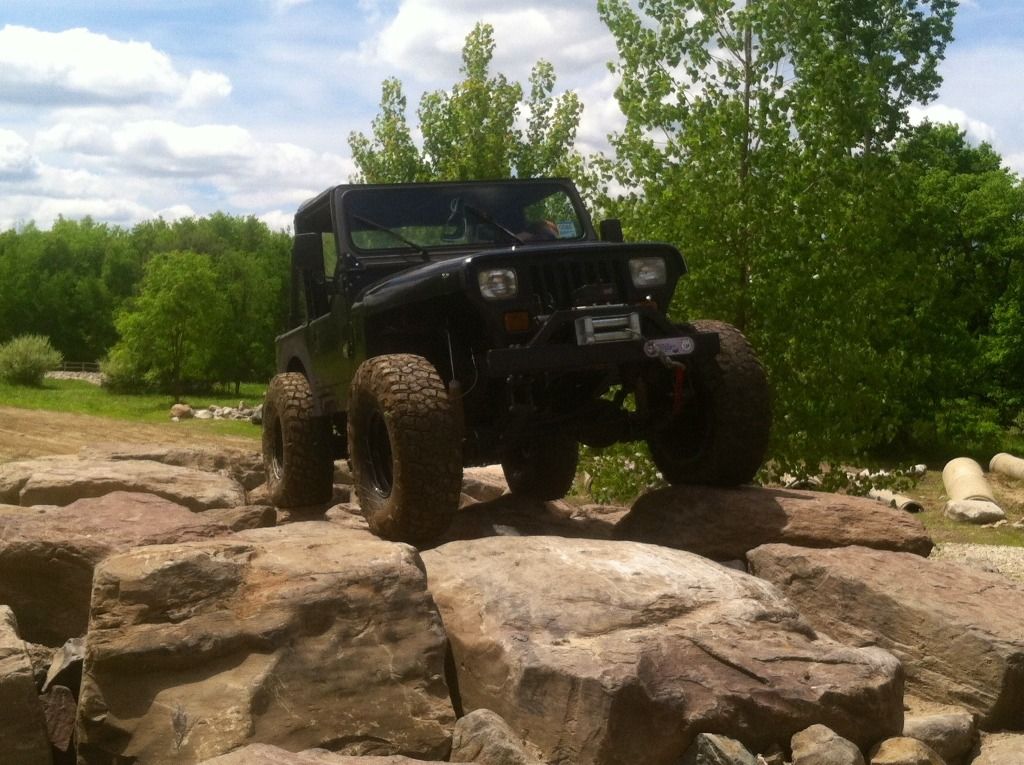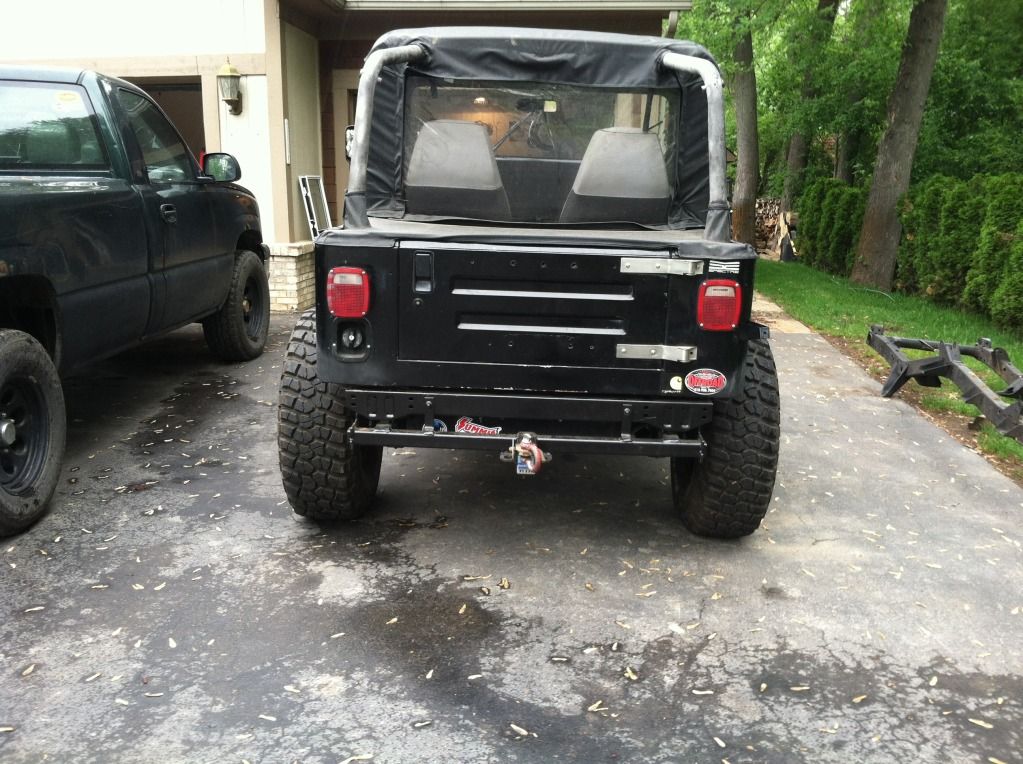 Frame swap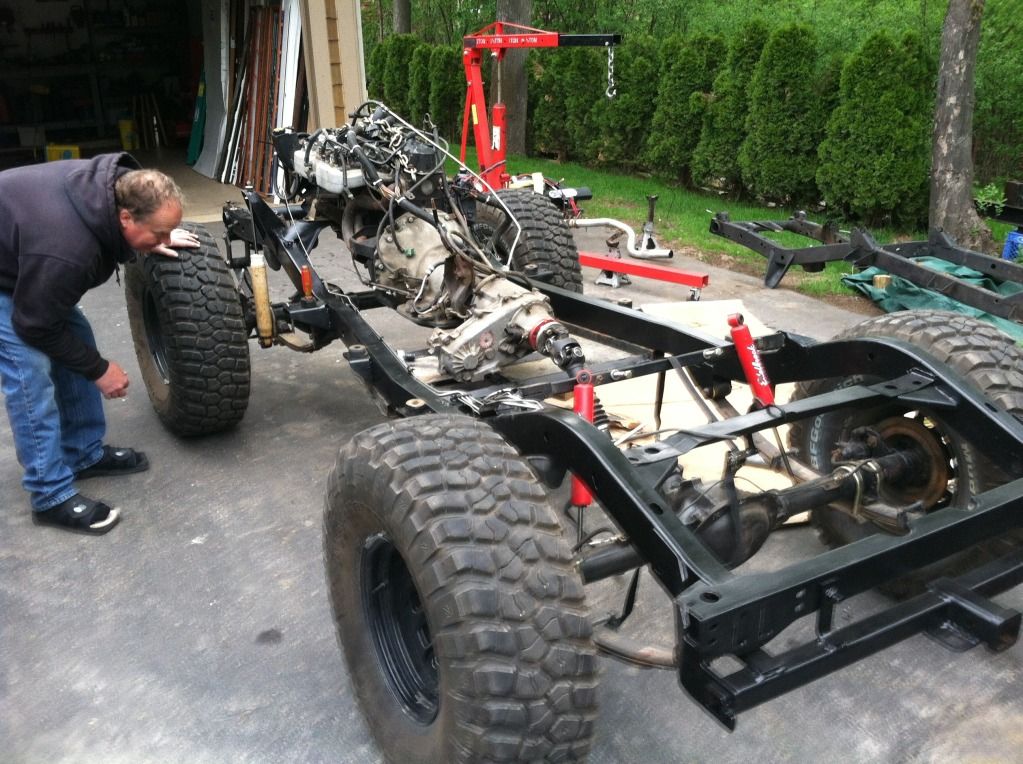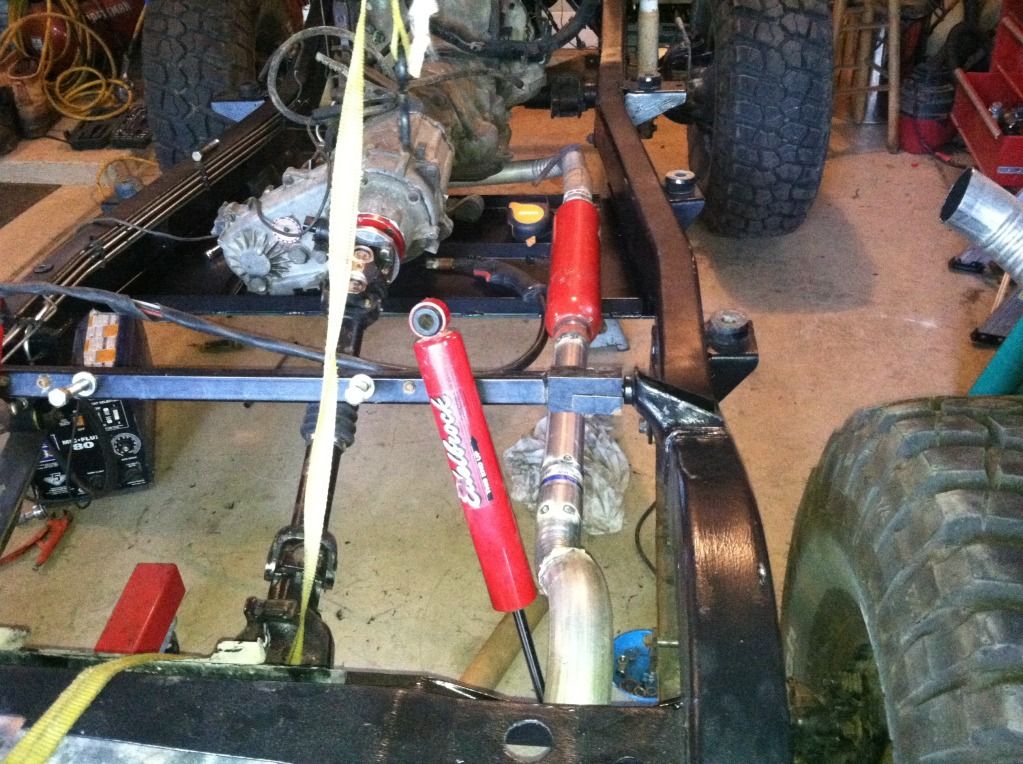 Rear outboarded shocks with Ford shock towers