After a struggle, I finally got the tank out and found my leak.
I have two options. Fix it or replace it.
There are two leaks that are tiny little pinholes. They are both, in my opinion, in some easily fixable spots. Both of them are right on the flat piece where the two halves of the tank meet together. Do I fix it and if so, with what product(s)? If I go the fixing route, I want it done right so it's not something to worry about for years to come.. Good news, the inside of the tank (from what I was able to see with a light) is very very clean.
Or
Do I replace it. If I go this route, how in the heck do I remove the pump from this tank? From what I found, I'm supposed to have bolts or something holding it in? This clearly doesn't. If it doesn't come out, then I'd have to add that into the expense........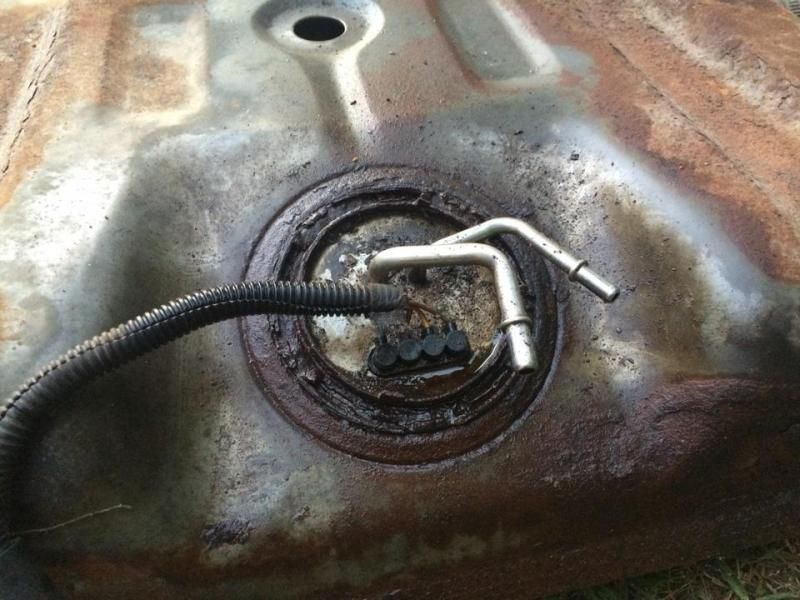 So much for this being just some body work and a quick flip. Thankfully I have A LOT of room to work with :)
Shane