OK, back from camping. I was in Aylmer Ontario, and it was overcast and I was set up in the trees.....
This was the view of the sky the solar panels were getting: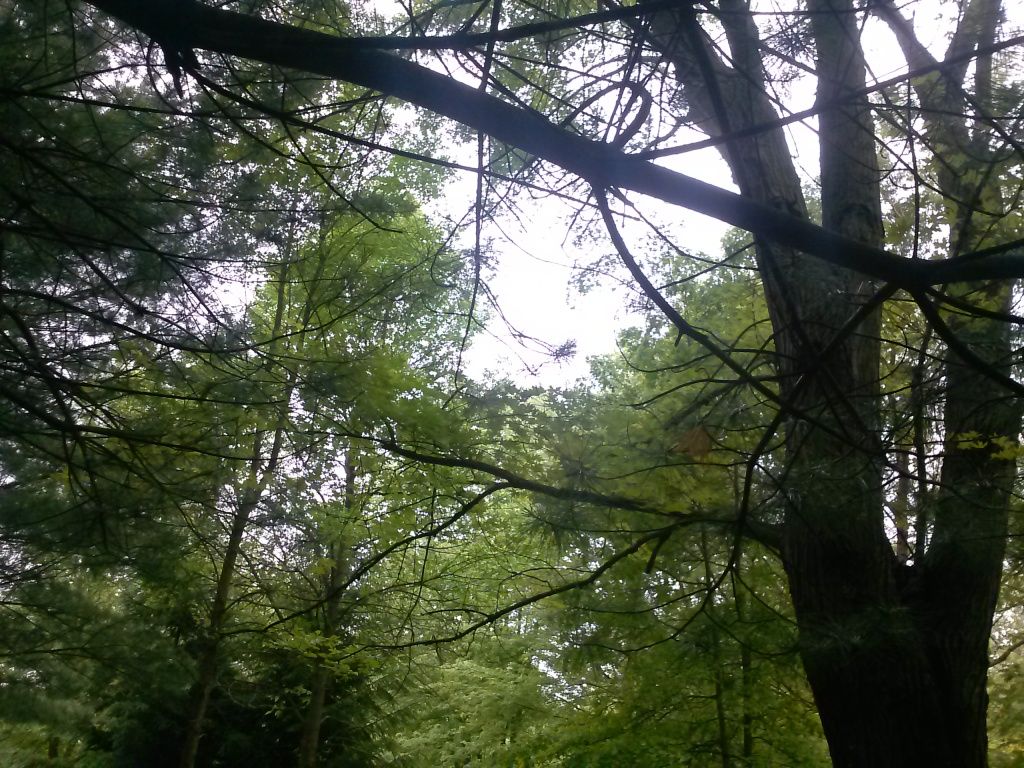 Here's where I had it set up: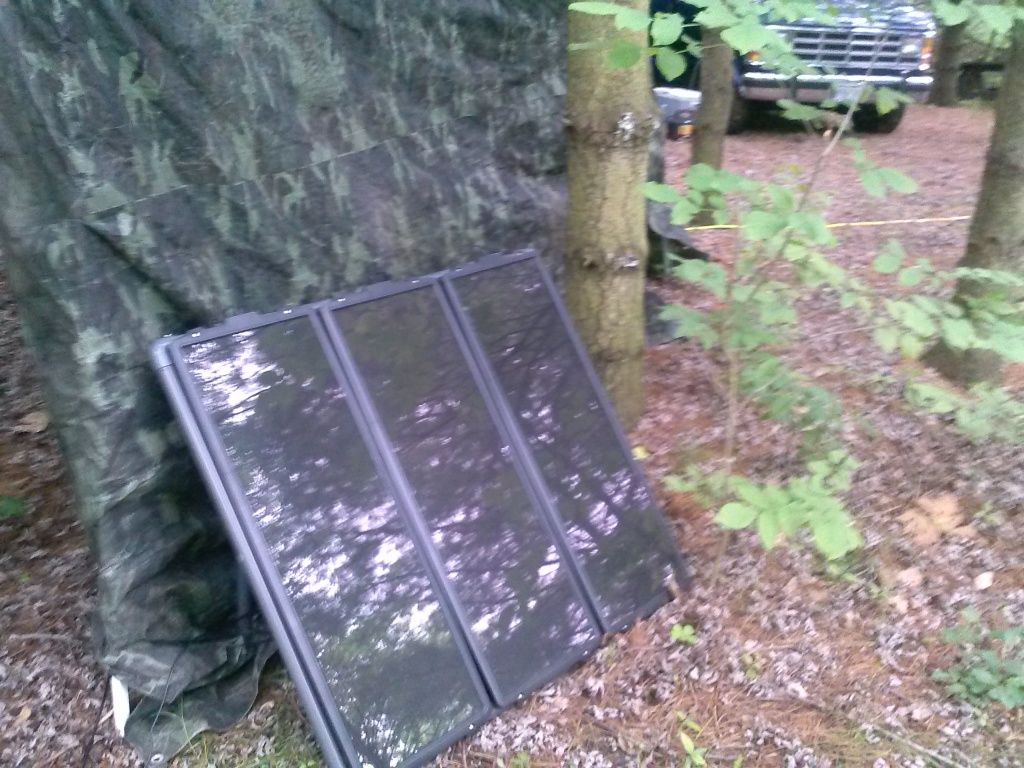 And the verdict: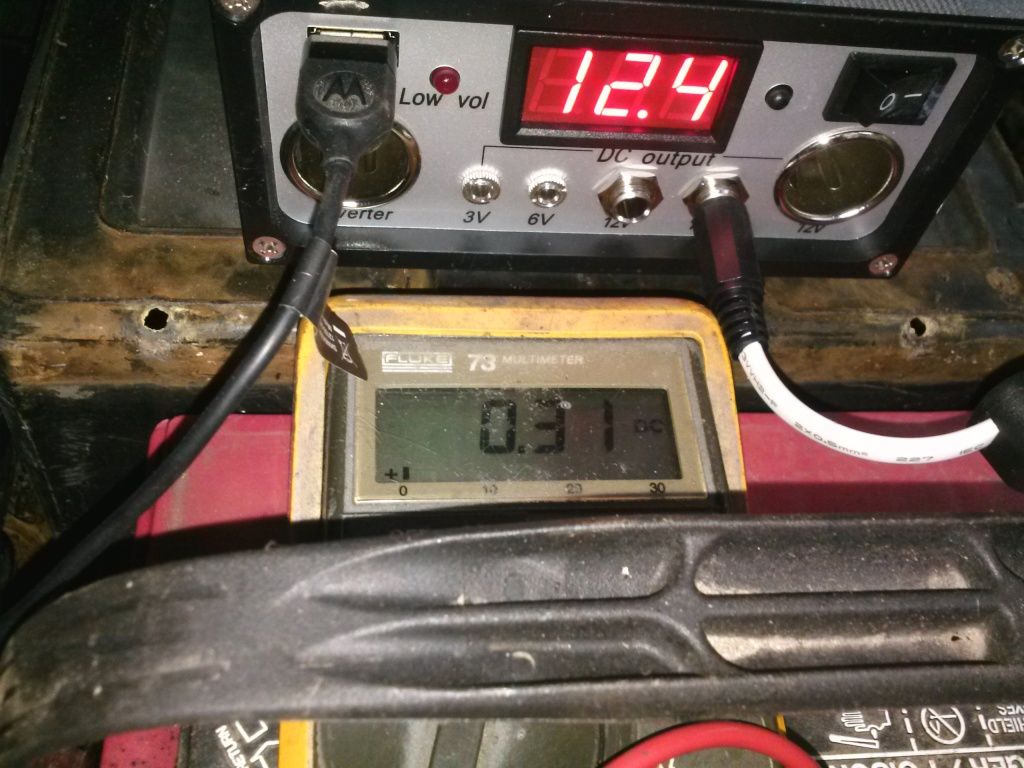 1/4 amp of charge current under very poor lighting conditions. Highest voltage I saw was 12.6 volts. I was able to charge 2 cell phones off of this in a normal amount of time. I ran the two included CFL lamps for most of the night (until 3AM) without killing the battery. The battery is a Duralast the I pulled out of the Buick my son killed. It's not a deep cycle or anything special, just a plain old car battery.
Now for the downside:
Solar panel are glass, and the included stand is especially cheesy PVC and very 'flexy'. Not a good combo, you need to be careful moving it.
The optimum place for solar might be in a high traffic area, unless you mount the panel to the roof of your vehicle there's a good chance someone may walk into them.
The controller is not weather resistant at all. If you are not mounting it inside your vehicle, some way of protecting it from dampness is highly recommended. I'm thinking of modifying a tupperware container to put it in.
How long your power holds out on a cloudy day is going to be a function of how much battery power you have, and if you have a battery 'bank' you are going to need more sunshine to replenish the batteries. So, minimize the usage of the microwave oven.
My electrical needs while camping are essentially keeping phones charged, some light at night, and a few fans in warmer weather. YMMV.
IMO, for under $200 invested, and if you are realistic about your electrical needs while camping, this is a decent setup for the money.