Do you still run the sway and trac bars on your YJ? Either way I would ditch those and cut off all of there mounts. Those mounts hold dirt and water and will rust oh the frame. I would also take some time to work on the rear upper shock mounts, they have a pocket that hold water and dirt and also rot out the frame.
Here's what I did to my rear upper shock mounts on my 100 percent that free Cali frame. This way I can blast the inside of the mount and the dirt and water will run out.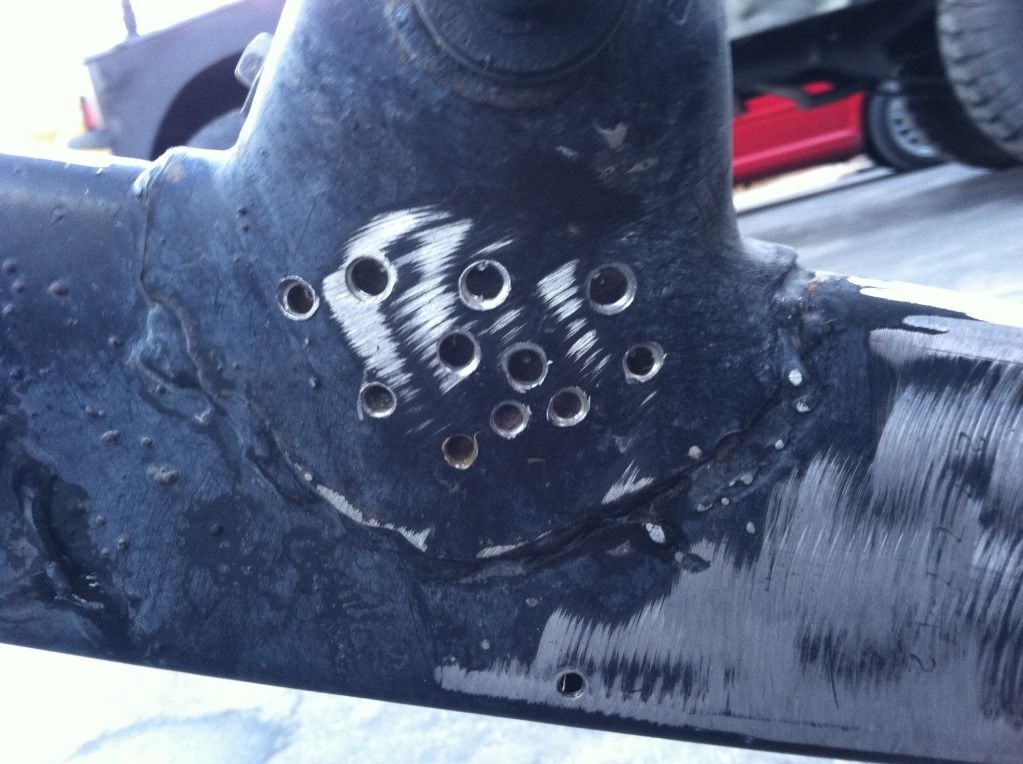 Chopped all the trac/sway bar mounts off, also remove the doubler plastes up on the front of the frame on both rails. They were for shipping the frame when new and now all they do is hold rust. You can see them here on the right side of the pic with the oval hole in the middle.