Back in June of this year I sold my Jeep and decided to build a street vehicle.
I purchased a 72 gmc with a 250 inline and a 3 speed manual on the column. Arkansas truck, all original with only 53000 miles.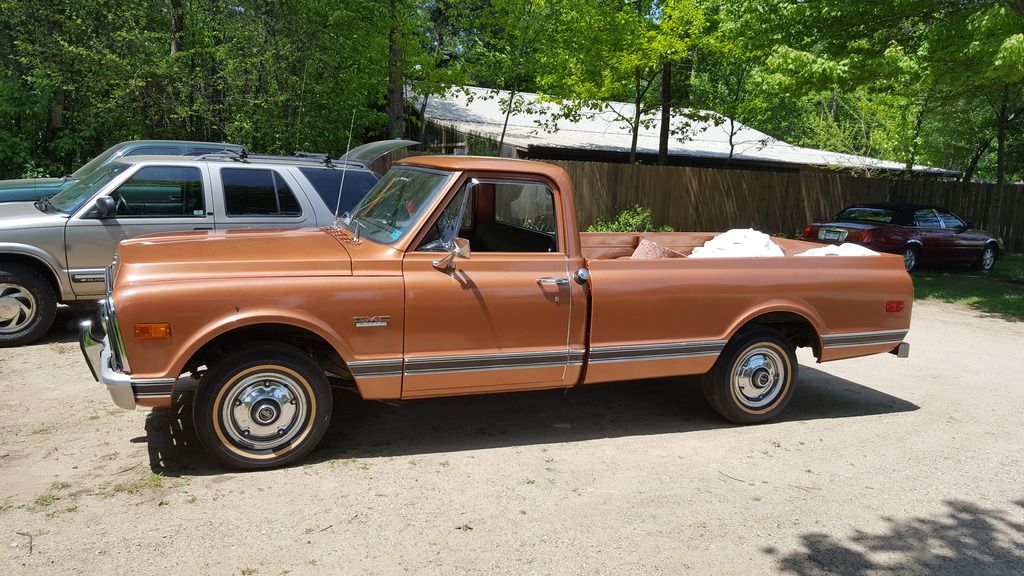 I dropped a 5.3 and 4l60e in it.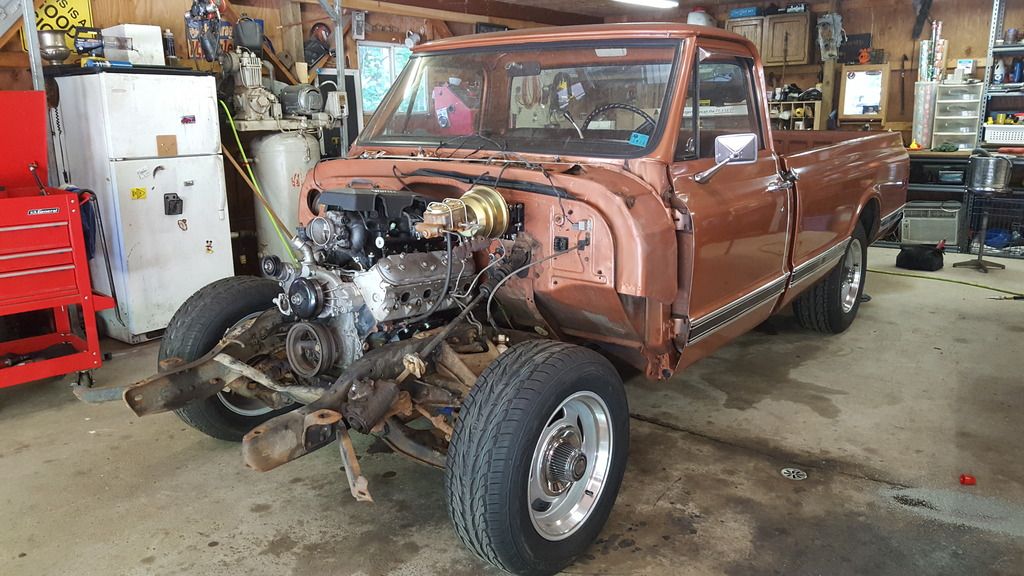 I lowered it a few inches put on some new wheels added PS and PB new seat and it's now pretty much done.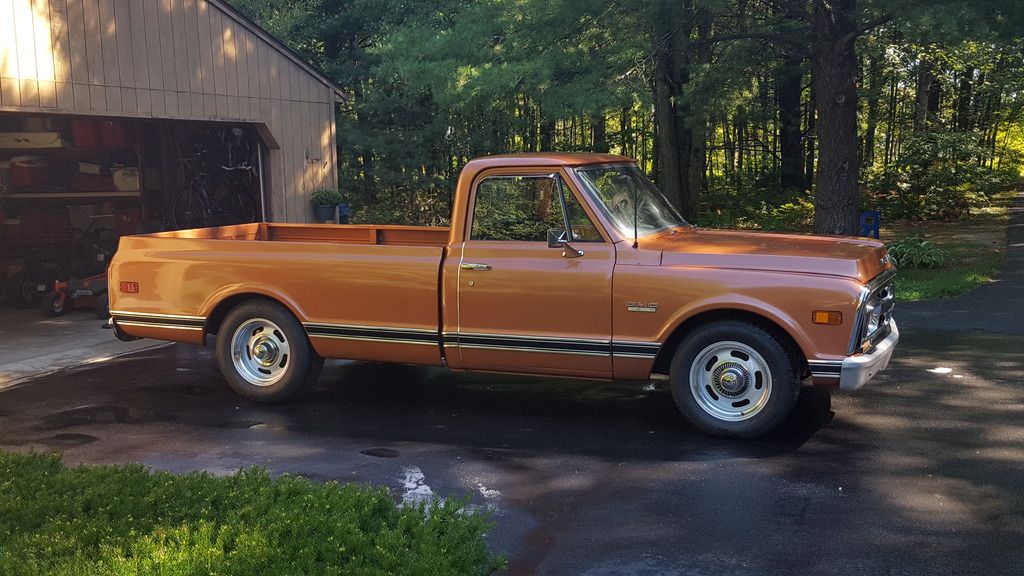 I'm now thinking about building another off road toy, so you might be hearing more from me again.