I've got 2 250cc enduro kickers for sale. $400 each
First one is a 1977 Suzuki TS 250. It is a 6v, 2 stroke kicker with 2,369 miles on it. I just had it running today. Probably would have had it running sooner...but the choke slipped my mind I'm sure it could use a tune up and either a battery charge or a new battery. The only thing really wrong with it is the trans. I took it to a shop and had them put a new clutch pack into it, but in the process, they managed to screw it up somehow (Shift forks misaligned or something) and now it wont shift passed 3rd. I got tired of dealing with this shady shop and cut my losses.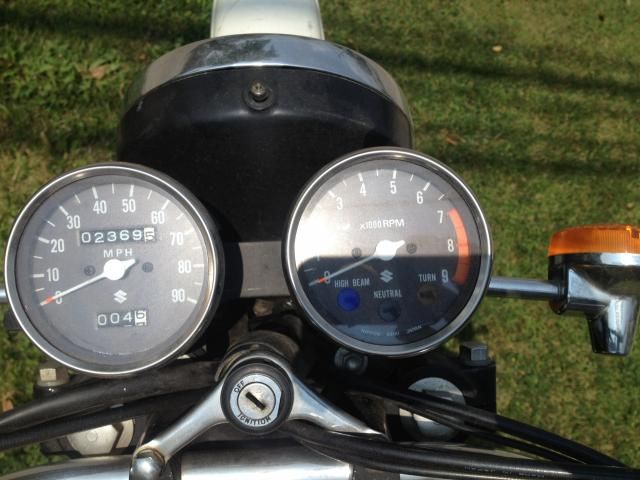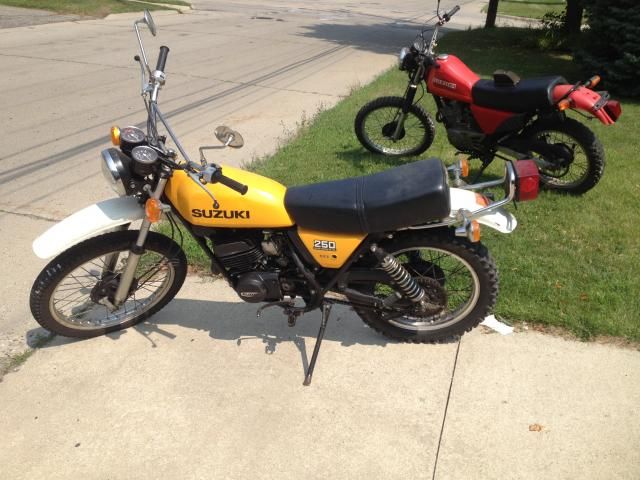 It's street legal and will comes with a clean title. Call or text my cell if you want to come take a look at it (586) 764-4051. The bike is located in Mount Clemens. I cannot deliver or ship. This bike belongs to my wife and I think we are in agreement that we don't want any stereo equipment, paintball guns or R/C cars.
Thanks again,
Mike