Due to my wife having a bad car accident in February, I don't foresee having time to finish this project anytime soon. I am looking to liquidate it in its entirety as a single sale, not piecemeal. If I cannot move it as a single unit, I'll keep it and finish it at some future point when I have time again.
Package includes:
A. 73 cj5 rolling frame w/ title, frame was wire wheeled/primed/painted, new reproduction rear crossmember and new rear shock mounts, factory trailer hitch/drawbar (not mounted). Needs a little bit of finishing, particularly for finishing fabbing up crossmember reinforcement brackets. Includes I6 motor mount brackets.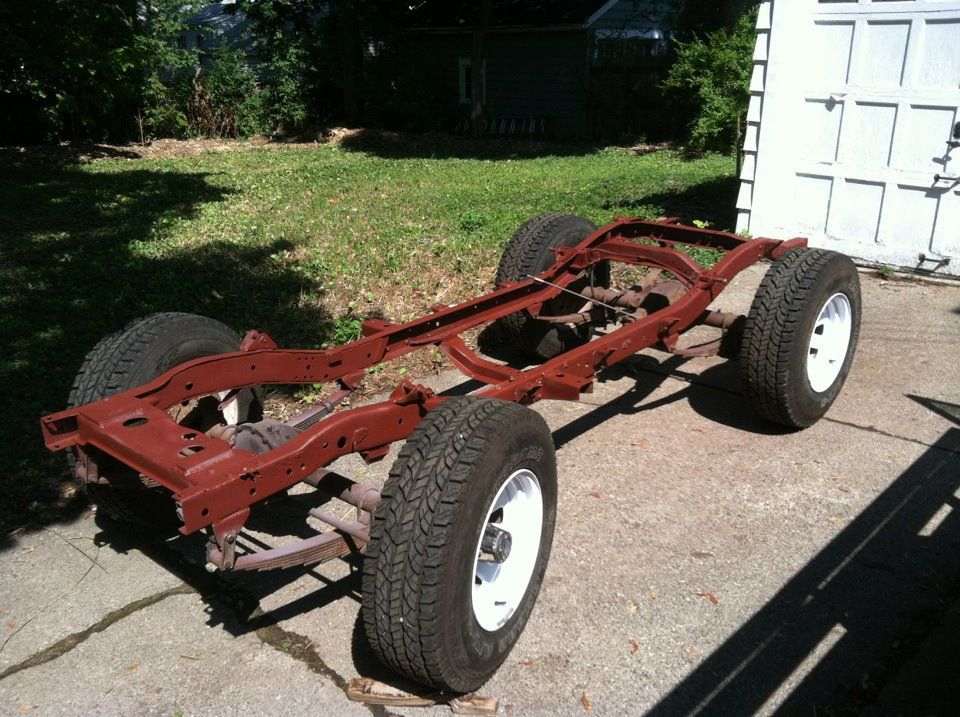 B. Extra NT D44 rear, welded, with extra shaft w/ good bearing;
C. T150-D20 w/ bellhousing/arm/etc;
D. T15-D20 w/ bellhousing/arm/etc.;
E. Set of 4 like-new Yoko Geolandar AT 30-9.50 on factory wagon wheels mounted to the rolling frame, w/ spare Goodyear GSA on same rims;
F. Set of 4 factory wagon wheels, unpainted, had been sandblasted and will need it again;
G. Hood, straight but needing paint;
H. 258 w/ nearly new Weber, ran when removed, currently on a stand, which is also included; and
I. Flywheel for 258 that is good but needs resurfacing
I am looking to get $700 for the whole lot. Not looking for trades. Open to reasonable offers. Located in East Lansing, easy to get to and just off US127. Easy access on paved driveway for trailer access.