(6) Maxxis 40" comp treps. 2 of these tres are "newer", 4 of them are "older". These were on a U4 car, but do not have any large patches. 2 or 3 of them do have plugs however. One plug needs to be re-done (slow leak over a week or 2).
I will sell them for $2400.
Best sticky tire ever
tires 1 and 2. The "older" one is on the left, "newer" on the right (pretty much 100% tread).
Tire 3 "newer"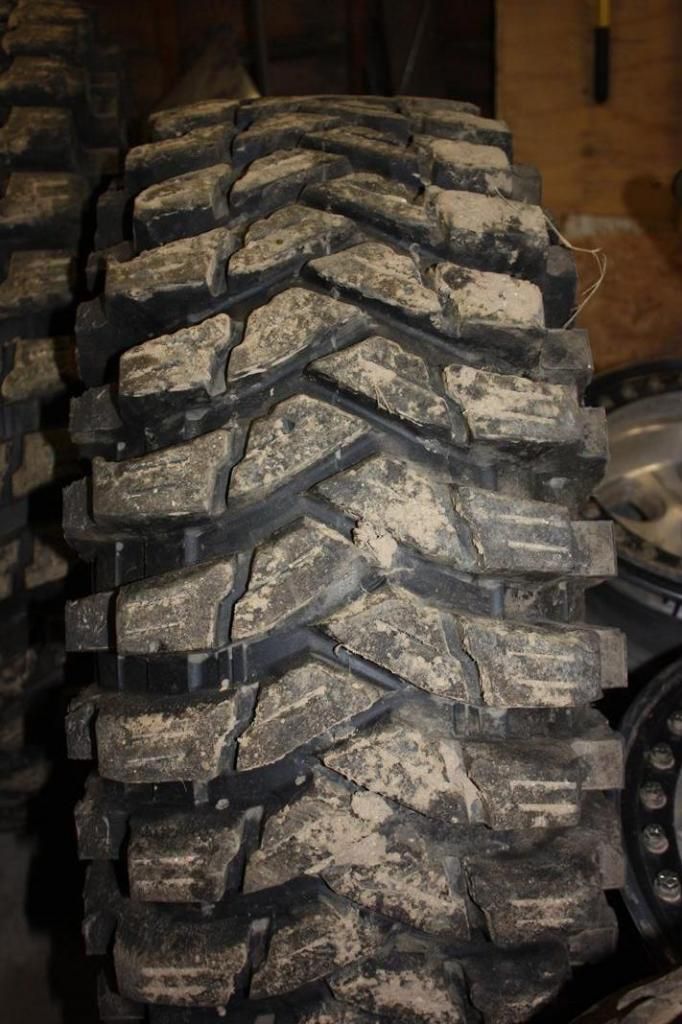 Tire 4 "older"
Tire 5 "older"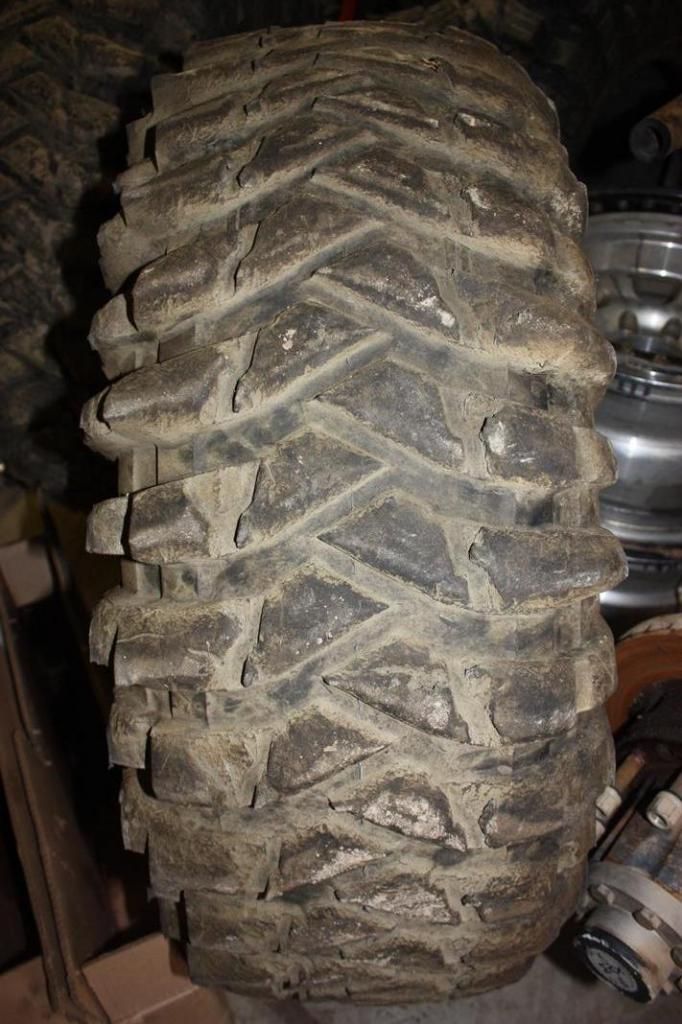 Tire 6 "older"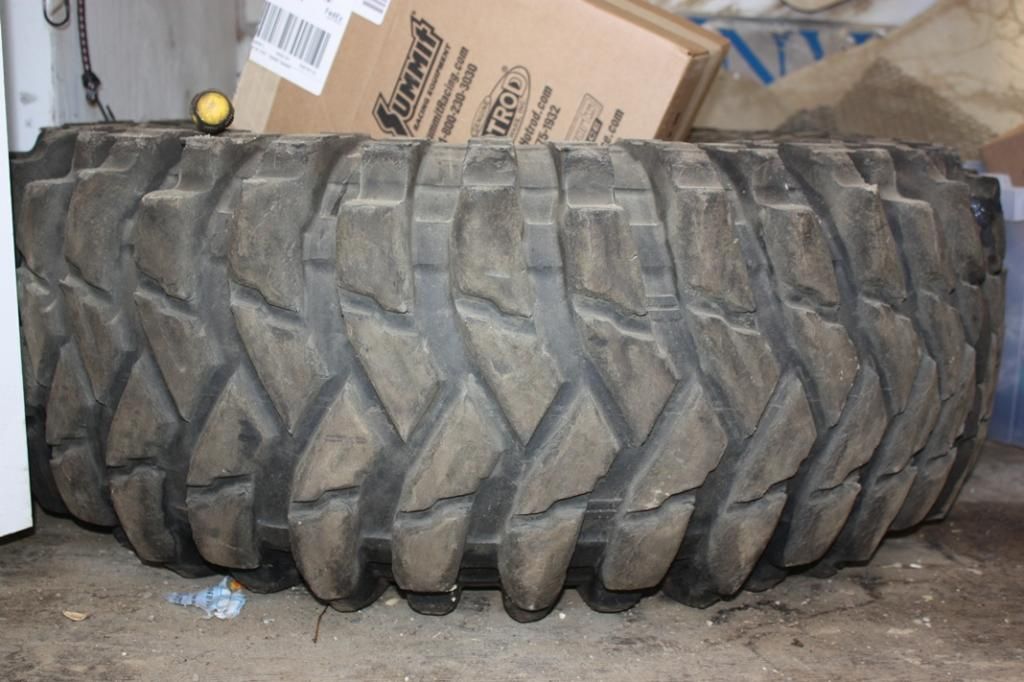 Here is the rim that is currently on Tire 6. Can be included for cheap. It is a steel rim with 3/8" steel welded to the lip