This Jeep is located in Dubuque, IA. I am not the owner but you can call 563-583-5363 for information on the Jeep Rubicon.
Its a 2004 Rubicon with 41,000 miles, 5-speed manual, and a budget boost lift. Its a rust-free Georgia Jeep that was bought at auction and the minor passenger front damage was repaired. It is titled as a Rebuilt-Salvage. It was checked out by a frame shop but there was no need to do any frame repair.
Pics have been added that show the Jeep before it was repaired.
This thing is a blast to drive. It comes with a hard top, but since the jeep was originally sold with a soft top only, there is no control for the rear wiper on the top. You have your choice of either the hardtop that is on it, or a soft top.
KBB value: $17,144
Asking: $14,700
Open to offers, but no trades please. It can be seen at Complete Offroad, 2500 Kerper Blvd, Dubuque, or call 563-583-5363 for more info.
All pics can be seen
here
.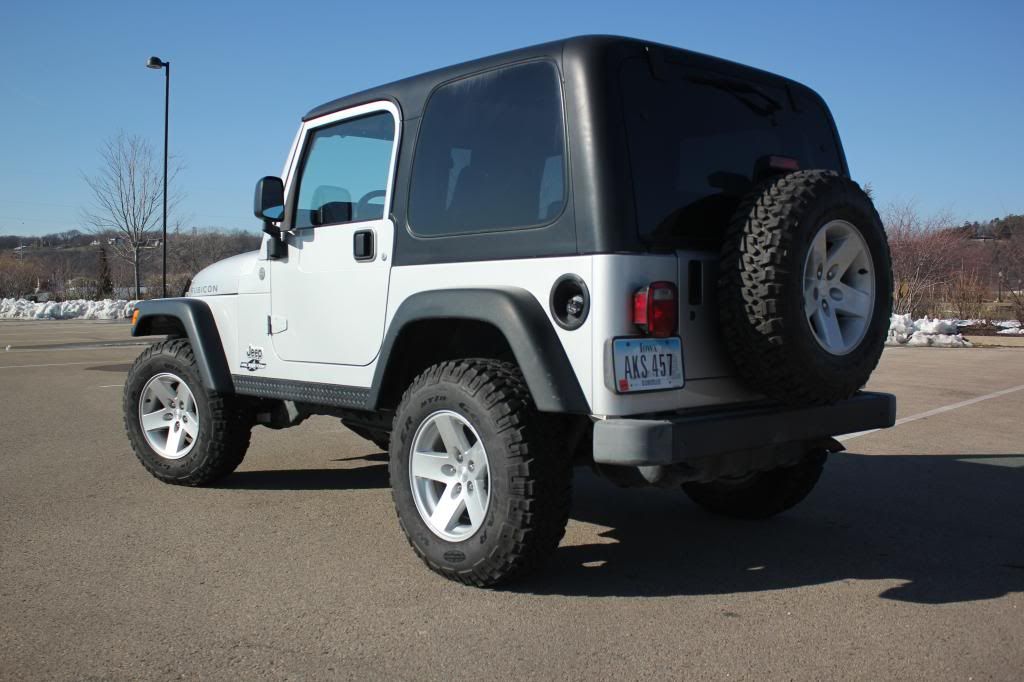 and here's some pics of the jeep before it was fixxered