I picked this up from Cabelas about 10 years back, it has been a great bow.
I believe the draw length is 28", and draw weight is around 60 lbs. The strings were replaced (at Cabelas) about 3 years back, I haven't shot much since then...so they still look new. These bows have a little piece on the bottom cam that you can turn to change the % of let-off from 65% to 80%. It is 33" axle to axle.
It comes with:
-Top Gun F18 sights, with the blue led attachment (small light attached to the sights to keep them lit for low-light shooting)
-Alpine Archery quiver
-stabilizer with a "doinker" (rubber spacer between the bow and stabilizer that allows it to move to reduce vibration),
-Limb savers
-Whisker Biscuit arrow rest (for aluminum arrows)
-peep sight
-kisser button
-wrist lanyard
-release loop on the string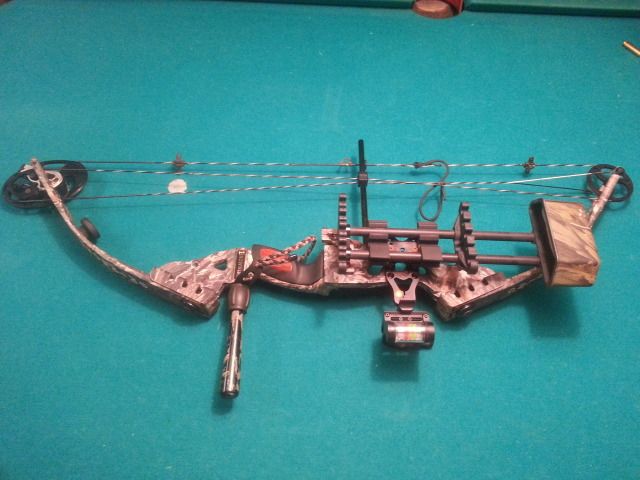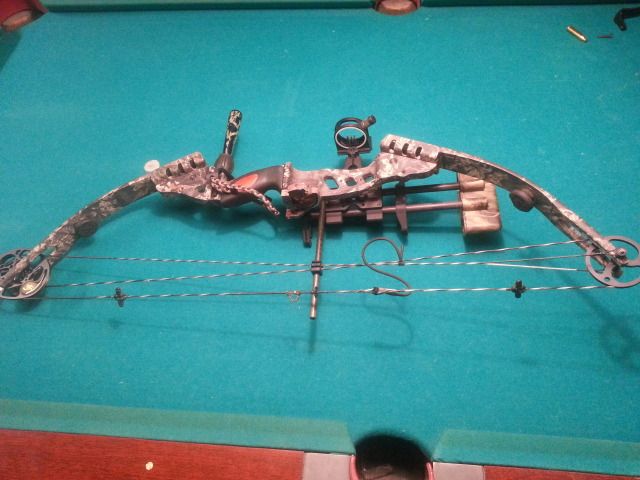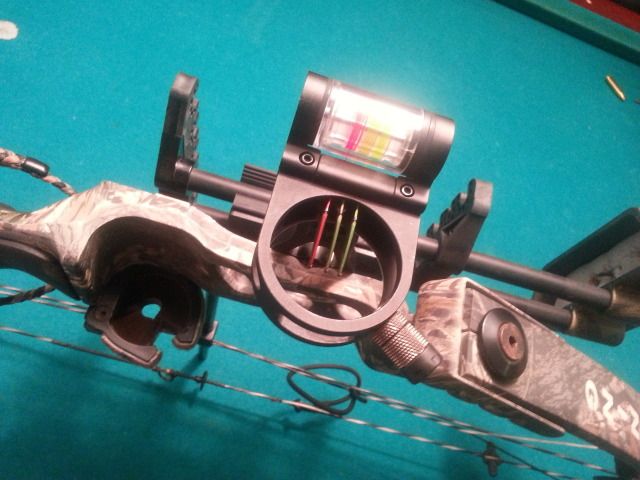 I have about a half-dozen easton aluminum arrows I can throw in, they are straight...but the fletchings have seen better days.
I'm looking for $300 obo for the complete setup, located in La Salle, MI 48145.
I'm always open for trading for guns, so if you have a rifle, pistol, or shotgun to trade...let me know.
PM for any questions or offers.
Kyle