I am posting this for my brother
1991 Ford Escort Wagon with the 1.9L I4 engine and an Automatic Transmission. Body is beat up but Runs very Well. Has a new/front bumper to go with. Newer Heater Core, Coil Pack, and recent Junkyard Starter.Cruise Control works GREAT! Heat Works GREAT! has A/C witch works if you get it recharged. Decent Fuel Economy. Great Winter Beater or Fuel Saver.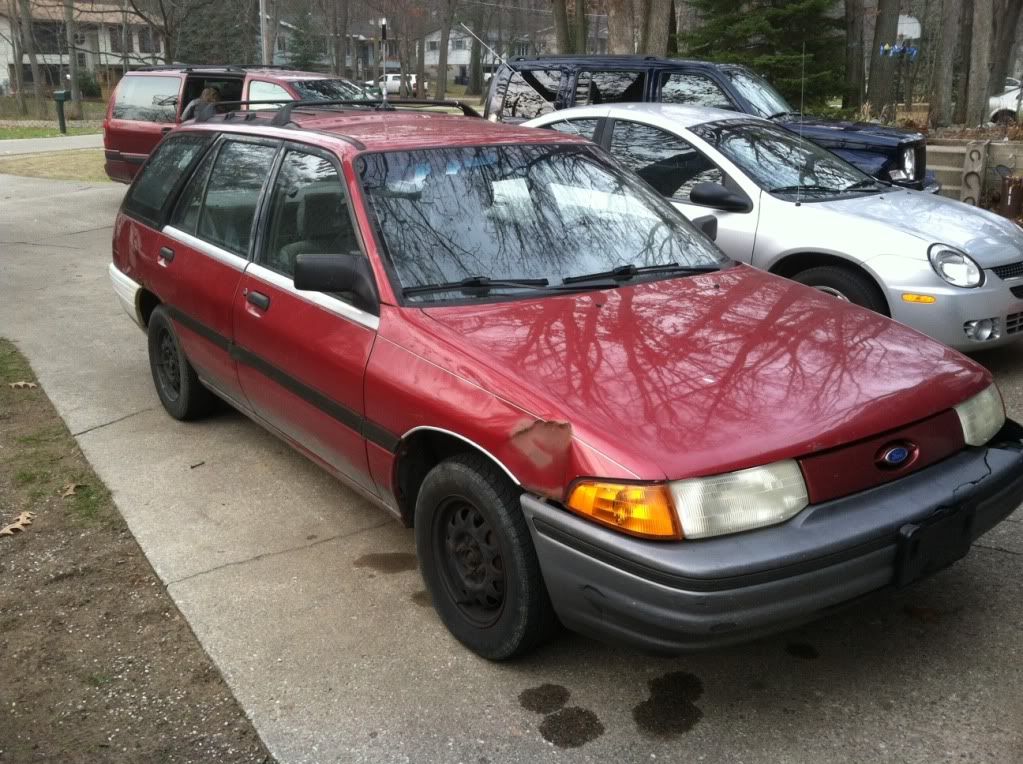 He is asking $750 OBO
I don't know much more about it, you can call or text Nick at..
616-843-6546