Just picked this up this weekend. No title. It has a very good frame, no cracking at any of the spring mounts. Dana 25 and 41 axles. Seized go devil 134 L head. T90 and Dana 18 with PTO.
Pics: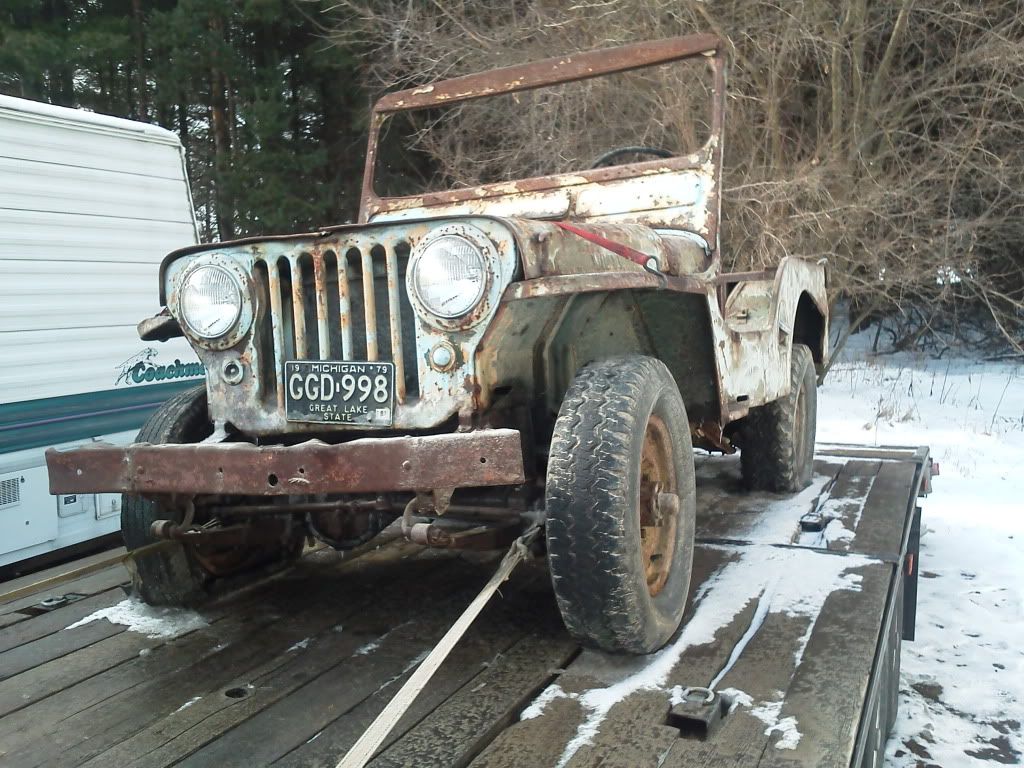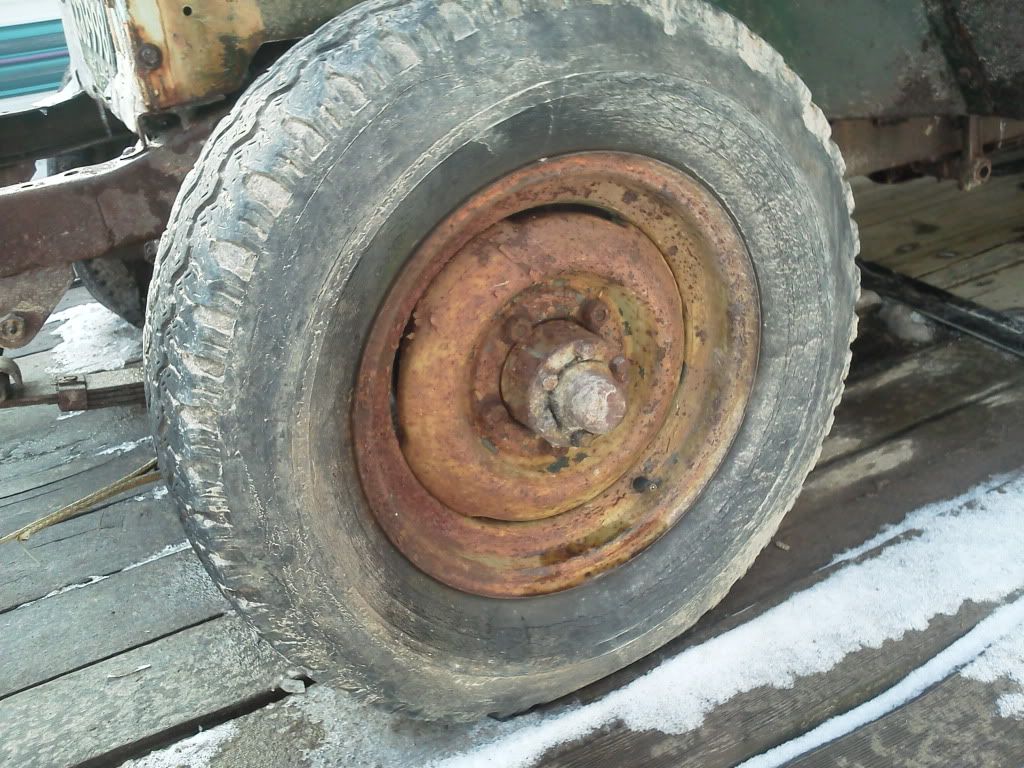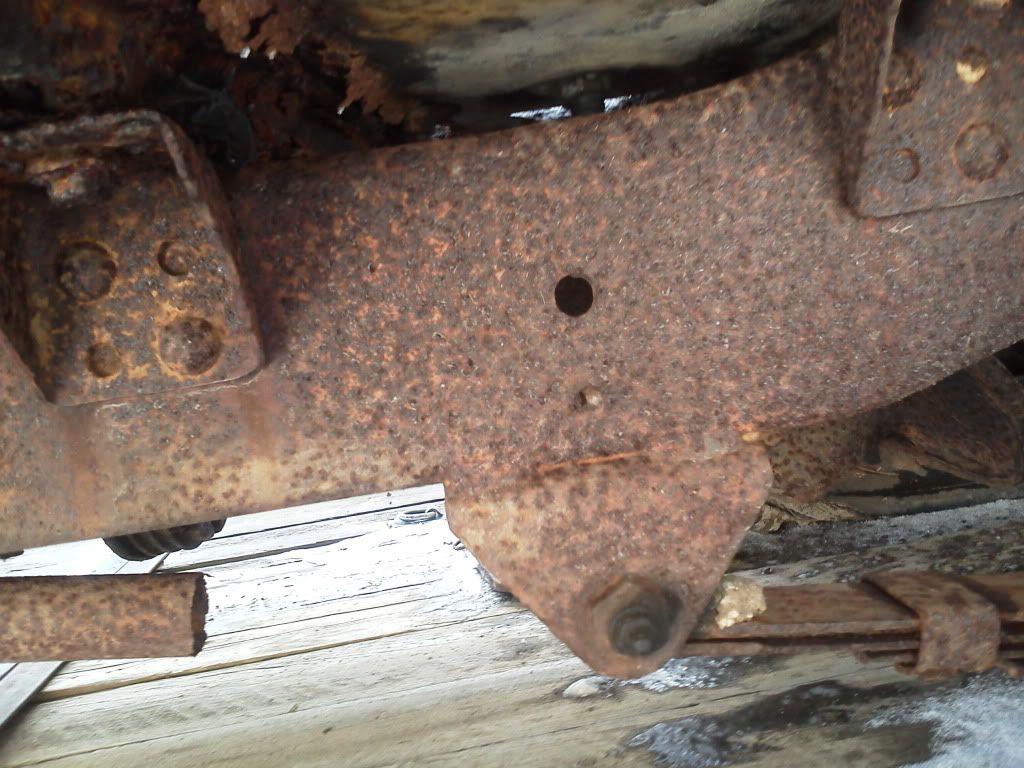 Prices:
If you want the whole thing I will let it go for $300 minus the grill and windshield frame. I'd prefer it this way so that I don't have to mess with taking it apart.
Wheels, I believe them to be 15"x4.5" Kelsey-Hayes from an early 5: $80
Complete rolling chassis minus wheels: $200 ($250 with wheels)
Engine: $50
Trans and Tcase: $100
Axles only: $150
Frame only: $150
Radiator: $25
PM me with any offers or if you need any other parts. I "might" be willing to let the fenders and windshield frame go but they would need ALOT of work. All parts are obo and I would look at trades. It is still assembled and strapped down to my trailer so I would need a few days to disassemble.