For christmas 2011 my fiance bought me a set of soft 8's. She is a keeper for sure.
And since I got the rims I decided I needed 33's, used, and since I was getting 33's I thought I should lift it a little, just 1.5" shackles.
I think I must have gone on a little buying spree because I got an old hi lift jack and a new windshield frame too.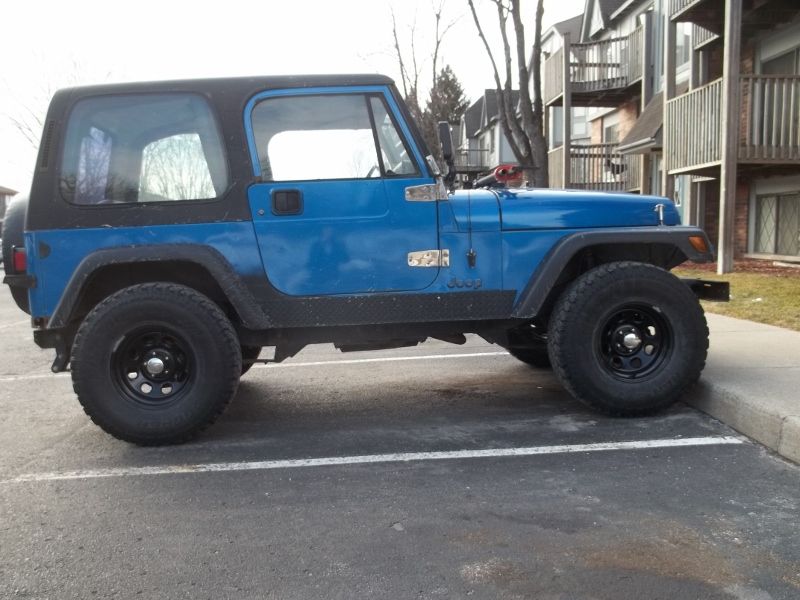 this is the way I mounted the hi lift, pretty much just used two spark plug sockets, long bolts and a couple wing nuts and presto! Still havent change that mounting system, i love it. I through a paddle lock on the too to keep the wonderful people of saginaw honest
boom shackles I got for 20$