Here's the specs on the
Jeep
:
2004
jeep
wrangler
X
94,XXX miles and going up since it's a DD
4.0L I6
Auto Trans
Hard Top
AC
Full steel doors
Mods-
3" BDS suspension lift
1.25" JKS body lift
1" JKS motor mount lift
35" BFG KM2s
Dana 35 Rear axle w/ disc brake conversion
Dana 30 front has spartan locker
2.5" exhaust front to rear with flowmaster 40 series
Yellow top optima battery
Recently replaced-
Starter
water pump and thermostat
rear dirveshaft u-joints
Axle shaft u-joints (spicer)
Rear pads and rotors
Blower motor resistor
Spanking new windshield
The bad-
Small surface rust forming in spots
Scratches from off-roading
Engine light is on (EVAP emmisions leak)
And the passenger rear corner is dented in
These pictures were taken before i replaced the windshield.
I will load more pics when i get some or i can email or text some upon request.
Looking to get $11,500
Also considering trades for a half ton or larger truck of equal value.
Pm me with any questions
this stupid picture wont rotate but here it is anyways...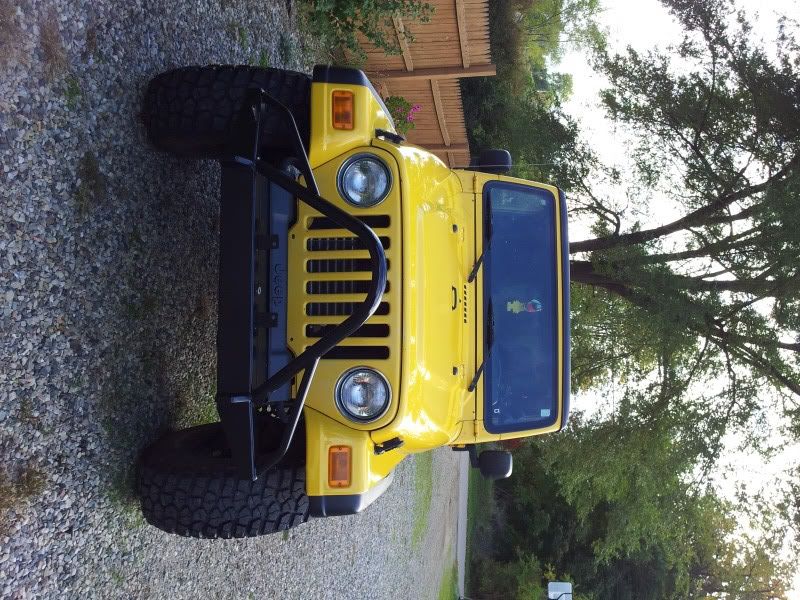 Hard to see in this photo but this is the dented corner