While I await a response from Jay Fab, I figured Id post what I am after....
For the front, something similar to the ARB or Outdoor Logics front bumper. But no hoops. I wouldnt mind the winch sitting on top, but it would push the bumper out farther in front than I think would be beneficial. There is plenty of room behind the bumper for a winch, so I think having it mounted behind the bumper would be ideal. Shackle tabs and room to eventually mount some aux. lighting. I will also be moving my CB antenna from the front fender to the bumper. Flat top would be ideal.
For the rear.... 2" receiver and shackle tabs and possibly tire swingout, if the price is right. The rear bumper will need to have side extensions to cover the body panels the OE bumper is covering.
This one sings to me for some reason....
Some others...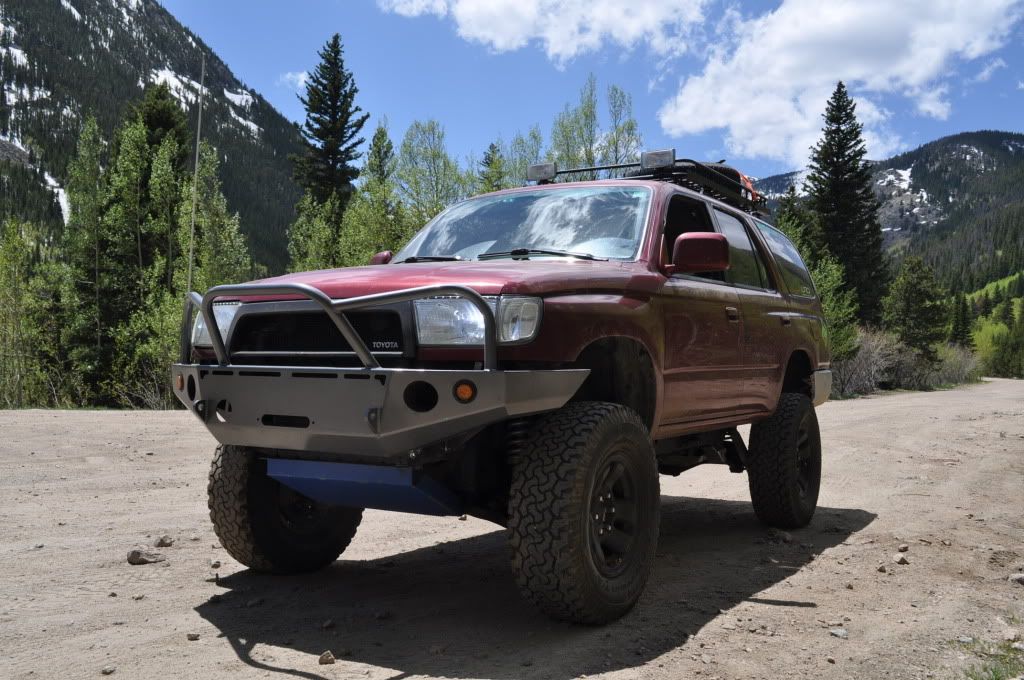 For the rear...