SOLD SOLD SOLD
Time to move on to a different toy, so I'm listing my RZR-S for sale.
It's a 2009 RZR-S 800, I bought it new in 2009...adult owned, adult driven, 66.9 hours and 910 miles. There are quite a few aftermarket parts on the RZR, all of those will be included, along with all of the stock parts that I have.
(some of these pictures are older, so not everything included is pictured. The doors have been removed and sold, so those aren't coming with it). I will get new pictures tomorrow.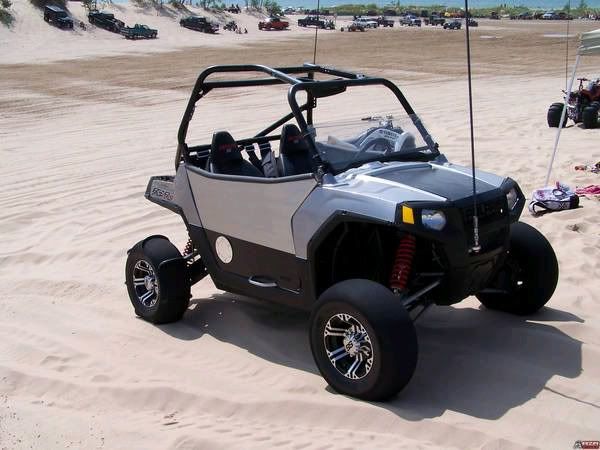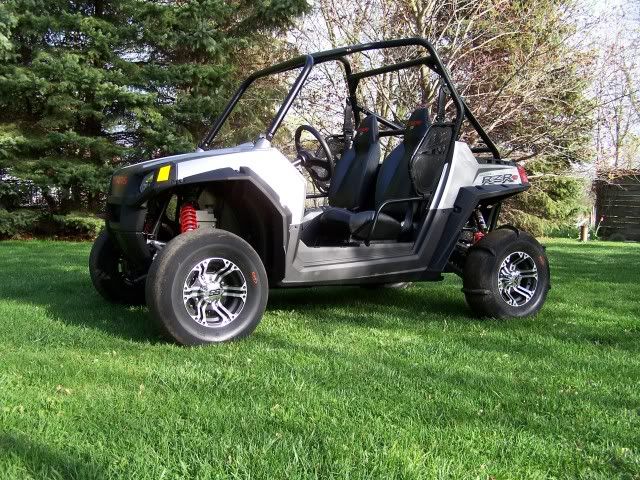 Now what's included...
-26" Maxxis Bighorn tires on the factory 12" "crusher" wheels...VERY little use on these.
-25" Skat Trak Extreme 7 Paddle rear sand tires with 25" front smooth buffs on 12" ITP SS212 wheels
-Barkers Performance dual exhaust (MADE IN MICHIGAN!!!)
-UTV Inc. 5" convex rear view mirrors
-UTV Inc. 1" seat lowering bases
-UTV Inc. "rattle be gone" passenger T bar clamp
-Pure Polaris Panoramic rear view mirror
-Dragon Fire Racing 4-point harnesses with Crow anti-sub strap (making them 5-point harnesses)
-Momo "Commando" leather steering wheel with Gear 1 quick release hub
-1/2 windshield
-Tusk overhead map bag
-billet front flag mount with quick release hardware.
-OEM Spare CVT Belt
As for stock parts, I know I have a few things sitting around the garage that I didn't give away....so everything that I can find will go with it.
I don't like to haggle, I don't like to inflate prices for lowballers...so I'm listing it for what I will sell it for, $9500.
Located in La Salle, MI 48145.
Kyle