RAINA, One year old (in April) Female German Shepherd. NOT GOOD WITH LITTLE DOGS. 67 lbs at last Vet visit. Not fixed and just finished her first heat cycle. All shots up to date. No papers but we believe her to be full blooded.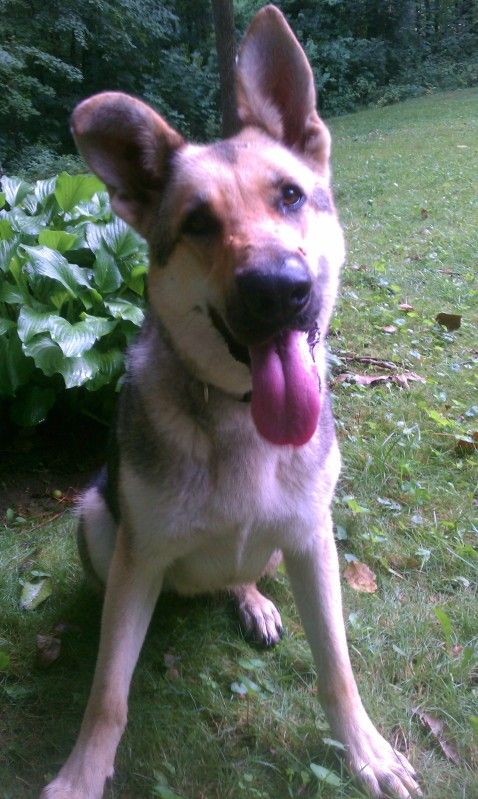 We have had her since she was a puppy but an incident with our other dog has forced us to find her a new home. I dont believe in chaining her up outside and she cant be around our other dog any longer. Needless to say, we want her to have a nice home, room to run etc. She is very smart, and totally obsessed with tennis balls. House broken and has never had an accident.
She is a really great dog, and I hate to see her go but maybe someone on here can give her a loving home. We will want to talk with the prospective owners to determine if she would be a good fit.
She is located in Hamburg, MI right now but we may have to move her to a family members home if a suitable new home is not found soon.
PM me with any questions