Ok, now it is as done as it will get. Have her all hooked up - obviously empty - but we are Silver Lake bound in the morning. Got the TJ all shined up, got the matching wheel on the trailer mounted, safety chains on trailer, safety chain provisions on bumper, rock bumper with reciever for trailer, trailer plates - :cool:, some holes drilled in the basket to attach bungee cords to, think thats about it.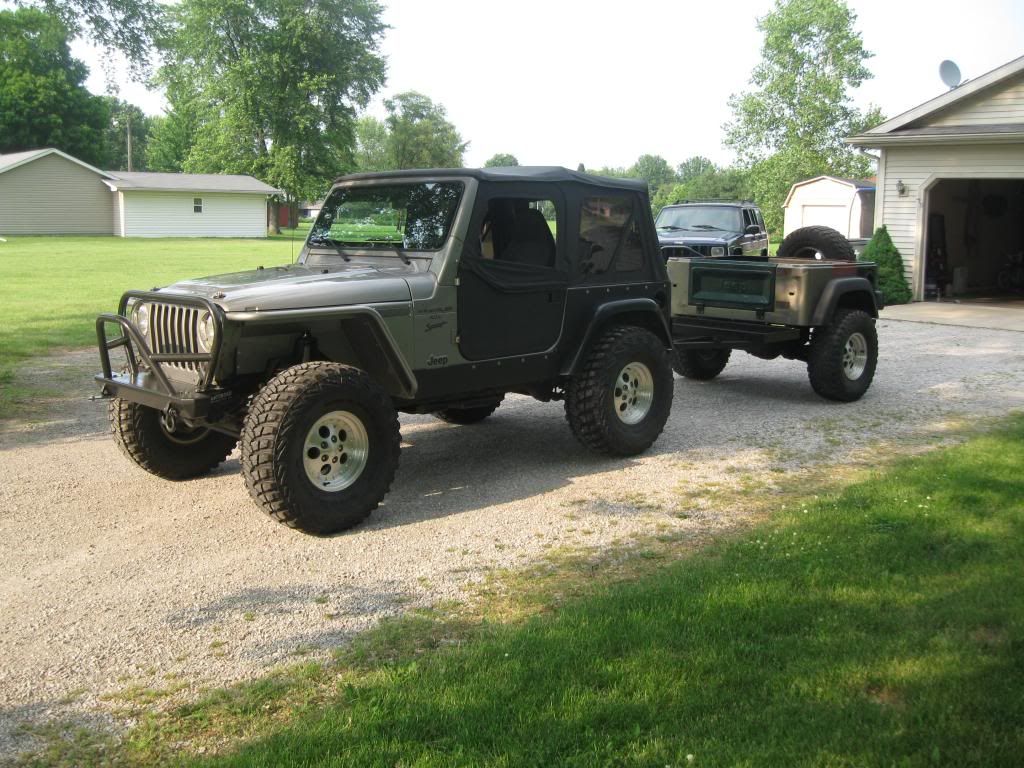 Here is a visual of the CJ tailgate dropping down...
Here is what I am calling my new daily driver - but I just got this finished as well, this will accompany us to the dunes, it will house my brother/sister in law, and their 3 children.