am selling my 1999 Passat Auto Trans... great running car. Has 192k on it just had the Timing Bellt/Water Pump done...New plugs....Front Brakes....Tie Rods.
This car is from Texas and has no rust.
It needs:
Pass side widow reg
A few Trim pieaces
Window switch
AC Does not work
But overall the car runs and drives great windows are tinted has JVC CD player.
Great on Gas!! has the 1.8 Turbo
[IMG]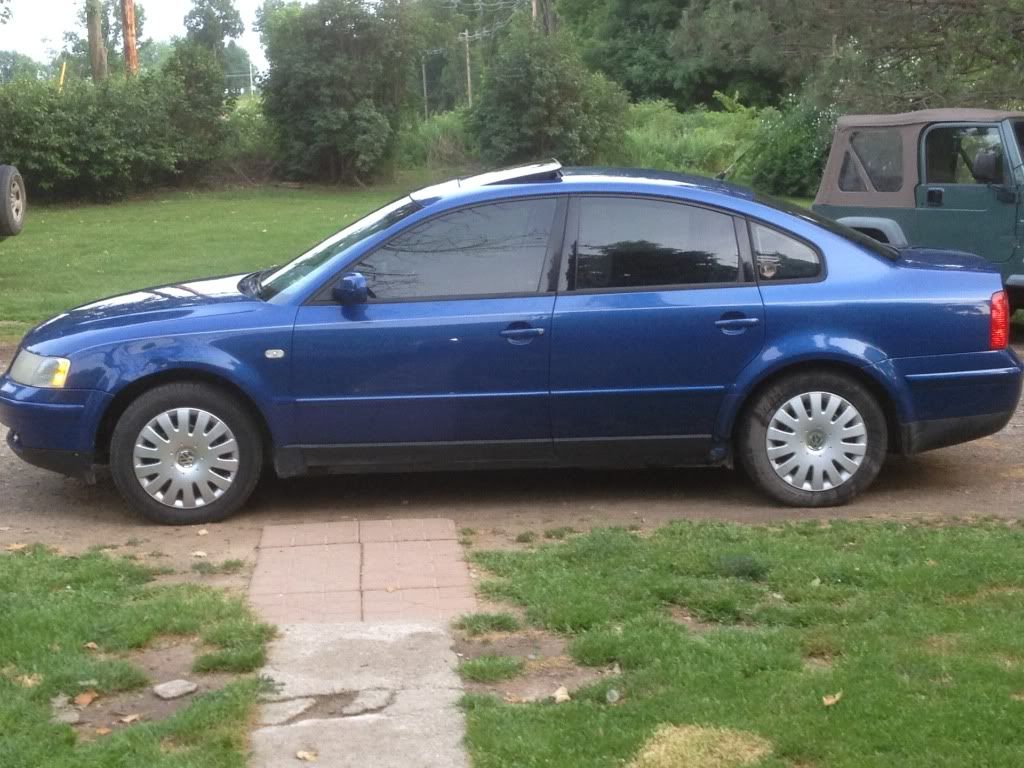 [/IMG]