looking to trade but will sell my 03 crf450. I've owned it know for 2 years. and I've only rode it twice a year at silver lake. have not put more then 15 hours on since owning it. uni filer, DRD end cap with removable spark arrestor. new parts: black bars, black levers, new throttle tube, grips, red radiator hoses, spark plug, all white plastics. will include the hot cams valve shim kit($100), all the red plastics except the rear and front fender, a paddle tire, and flag mount. i baby this bike. its my "nice" toy. i keep it clean all the time and never ride it in the dirt or the mud due to the fact i don't want it dirty. also drain the gas constantly. don't like it sitting with fuel in it. this bike is absolutely clean! i can't stress it enough. i will also include with the bike my 11x7 deck over wheels trailer. fresh black paint, fresh hunters green paint on the deck, new lights and wiring, new tung jack. $2800 obo. i know its a little high but it is a good clean bike and it is or best offer. id like to trade. looking for a sand toy. would really like a sand rail. also open to jeeps. but must at lest be lifted. also would consider a truck. also i maybe (and its a big maybe) would trade for a car. something GM unless older. no 3300, 3400, or 2.4 engines. would really consider any type of trades where i can take it and go play at silver lake. may consider a quad but would like to have something to take the girlfriend in. quads would have to be 450's or banshee. may consider raptors but can't be a stock one. also may consider a 400 but must be real nice and not stock or a polaris. and lastly I'm a big mopar truck fan so any old rams or ram chargers id be real interested in. basically you get the idea of what I'm looking for.
**** update: will consider trades for a bass or speed boat.
first picture is from july of 2009 bike is still just as clean and almost no more wear.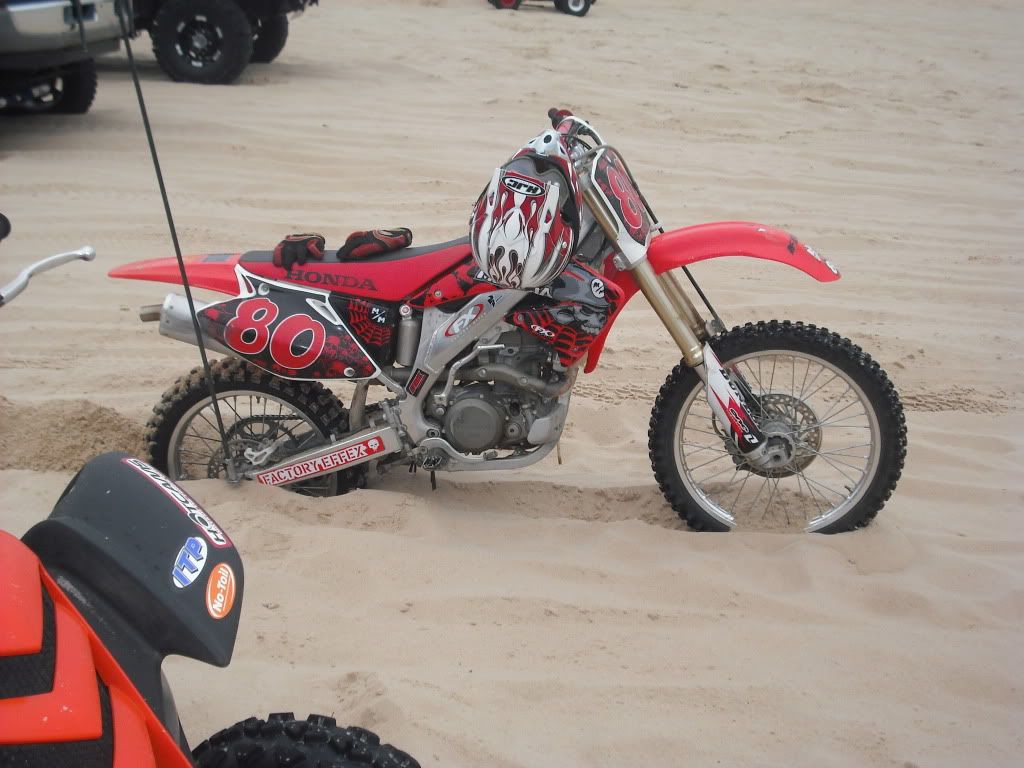 last trip to silver lake 9-10-11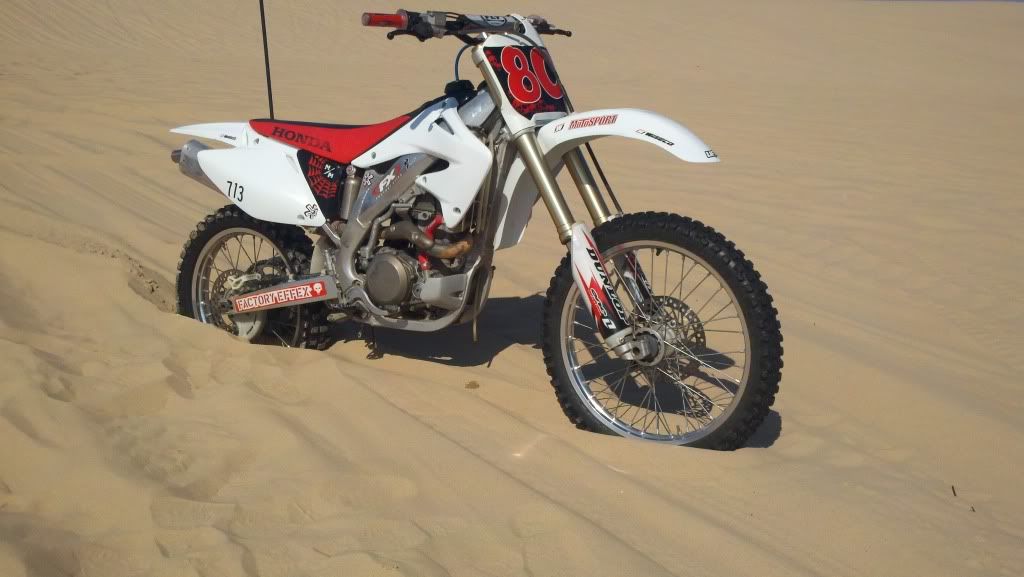 most recent pic of the bike st. pattys day 2012