Soft upper and lower doors, zippers good. Uses latch type paddles (not post style see pic)
Hardware for soft top is complete although might be missing some screws and bolts.
Soft top has small hole near windshield channel and rear plastic is brittle and broke this winter. Slight crack in side curtain.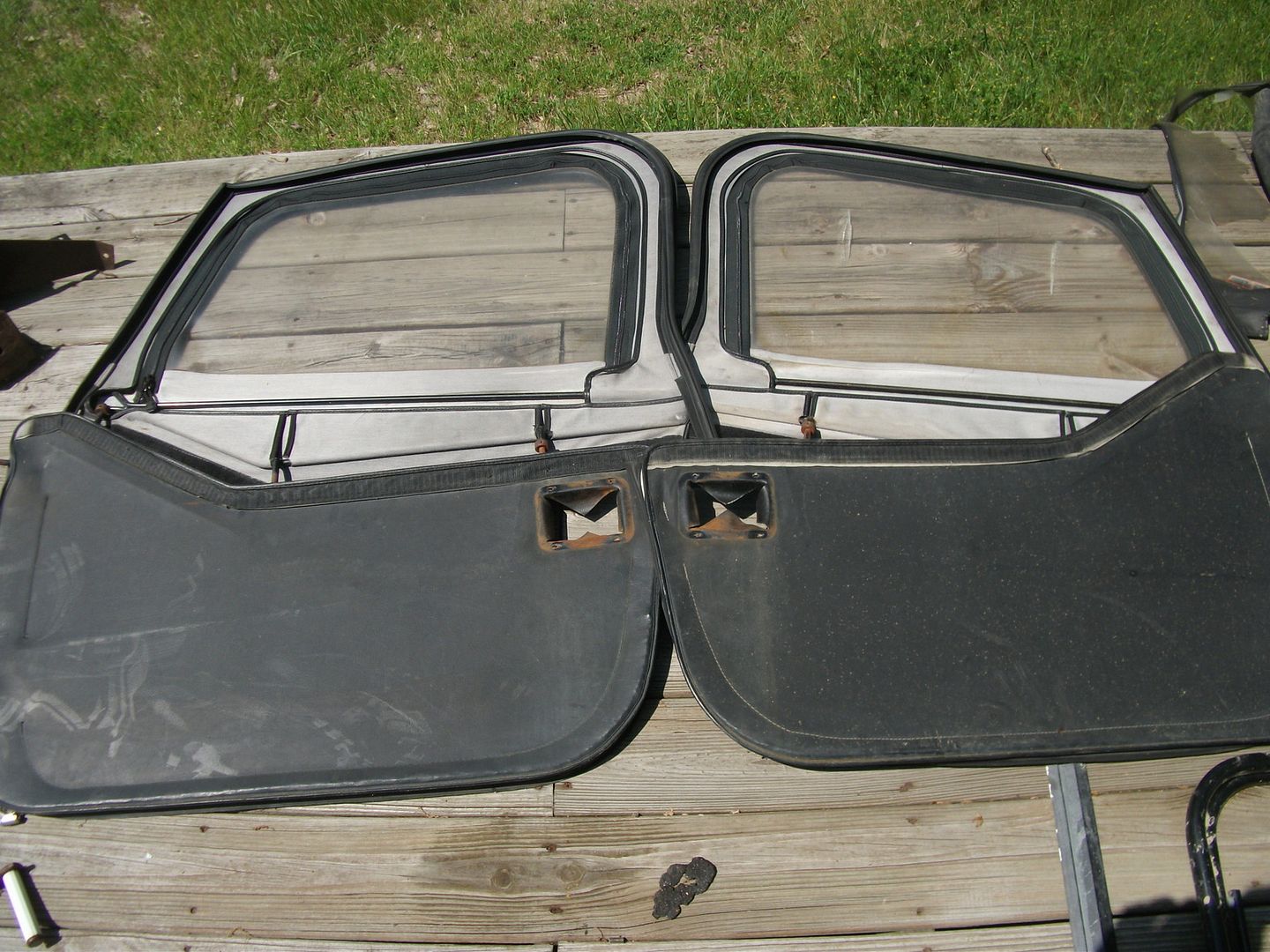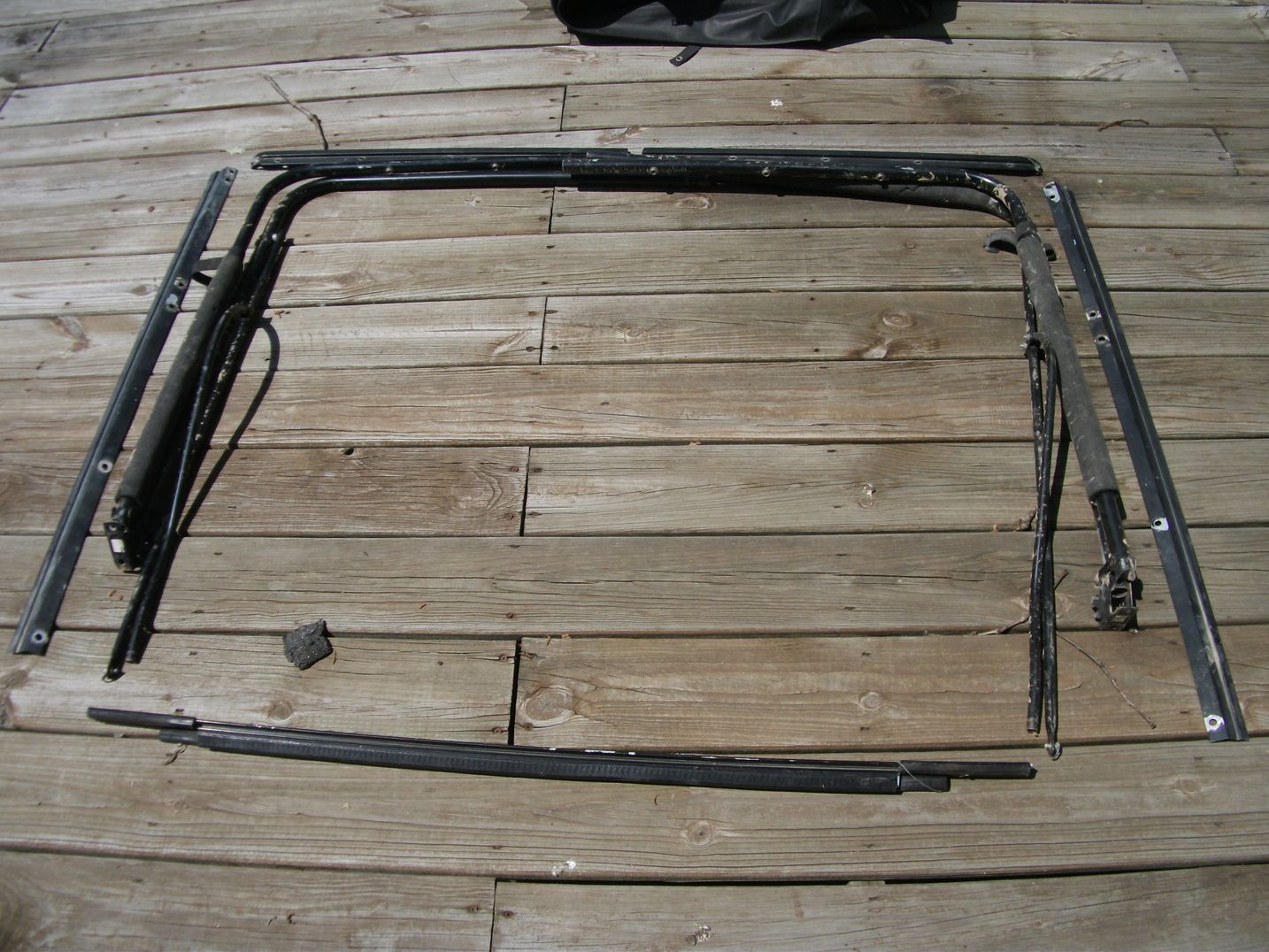 Close up of crack in side curtain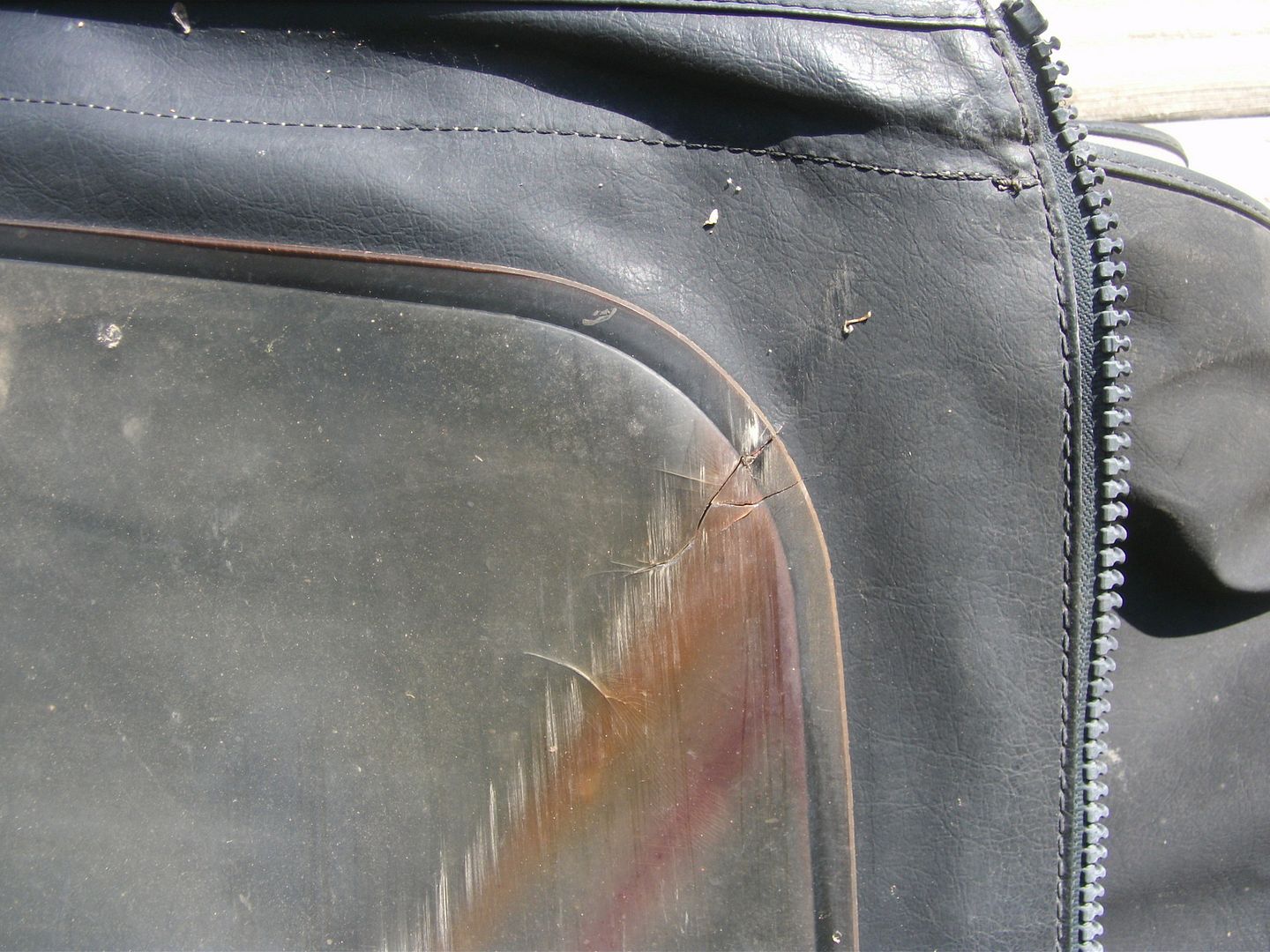 Close up of hole/tear near windshield channel