Well I got tired of crawling on my knees whenever I work on one of the motorcycles and could not see spending the money for a lift table. I got the idea to build a bench and wanted to keep the cost down as much as I could. There are a few businesses in the area that put out pallets in front of the shops for whoever grabs them and I take a bunch for bonfires so I grabbed a few extra and after a few beers and a couple hours this is what I have.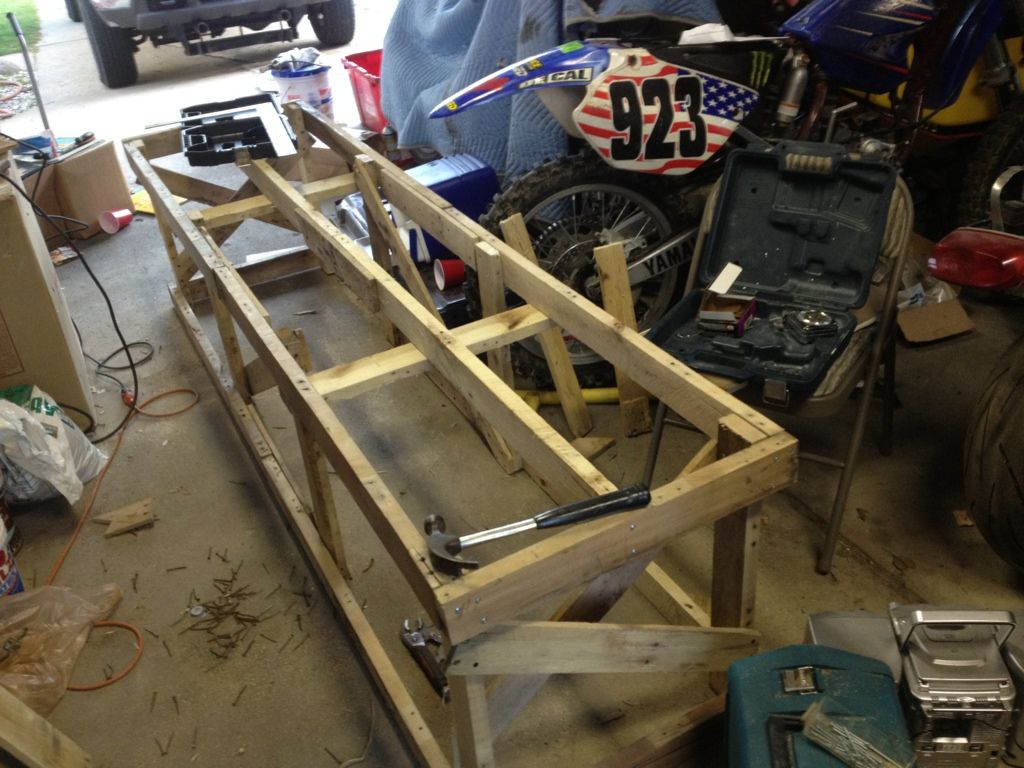 I built the frame from the center pieces the thin planks are nailed to they are essentially rough 2x4's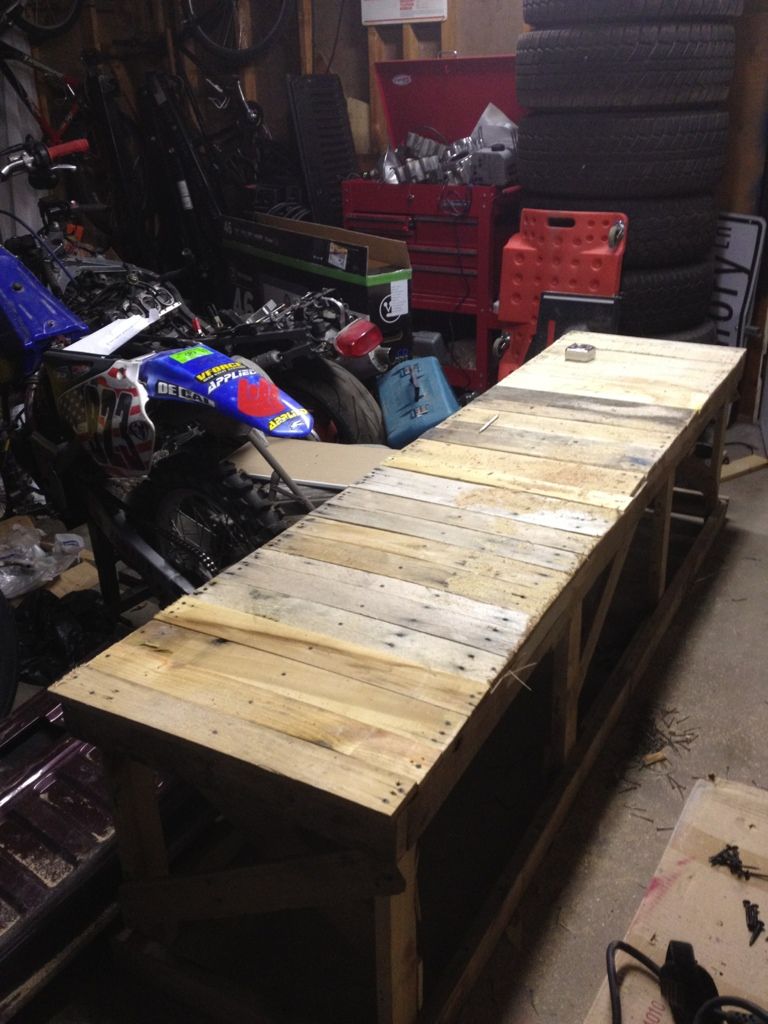 It was nice screwing the planks down an just making one rip with the circular saw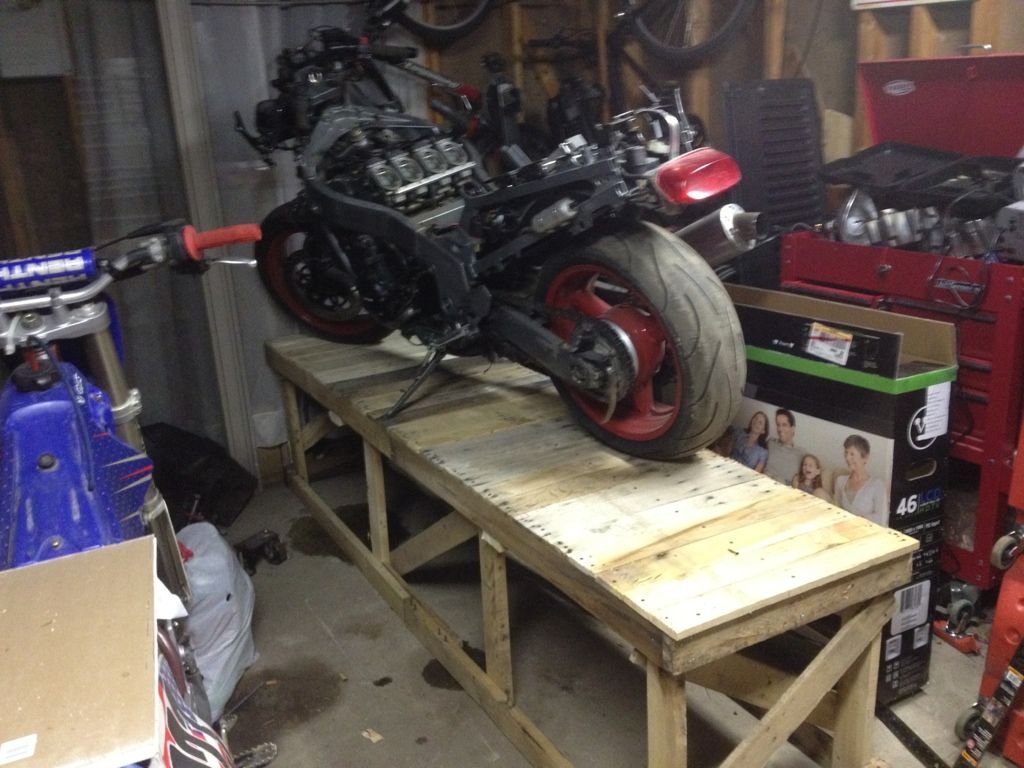 It holds the zx11 without a problem!
I need to make some sort of clamp for the front tire so it will stand up without the kickstand. Also I would like to put on some lifting casters underneath it. Overall for $0.00 I am very happy with the end result.