The Cliffs would be the closest to you. In fact, I have set up our annual
Fall Colors Run
there for this Saturday. Click the link- this is a
event, and we will be having a night run, as well.
The Cliffs is in Marseilles, IL, and has some great trails- definately challenging. (I'm just going to paste in my standard Cliffs pix, as I am too lazy this morning to get some different ones)
Here is a trail cutting pic from my namesake trail-
"Cooter Trail" in summer-
Great Lakes Trail-
(Ritty likes to think he is a Big Time magazine photog, so he tends to skew the horizon) :miff:
Trail #7-
Trail #12
..and the new rock trail-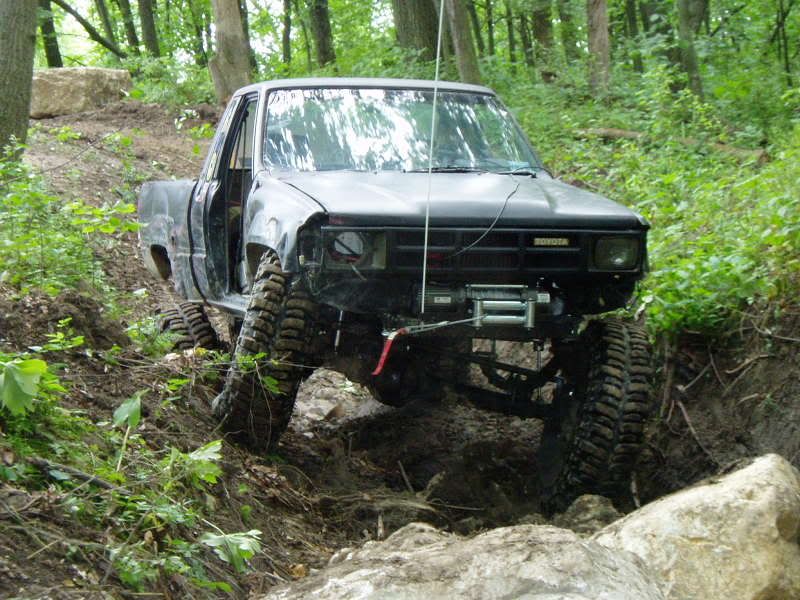 Marseilles is about an hour or so from you, IIRC. 78CJ7 is from just south of you in Davis Junction, and is planning on going to the FC run, IIRC. GLJT is mostly based in IL, southern WI, and northern IN, and we have trip to The Cliffs, Badlands, or Rockport almost every weekend, come to the site and check us out!