I posted this on pirate, thought you guys might be able to help, or atleast be curious about the issue
I had a strange find in my last post race inspection. The upper balljoint is sliding up in the knuckle.
Sorry this picture sucks, but you can see that the castor wedge on the top of the C has slid up, and spun around. You can see the flat part of the wedge (that is supposed to be outboard on the C) is facing forward, toward the center of the axle. The castor wedge lip is resting on the lip of the C that the previously mentioned flat spot is supposed to allign against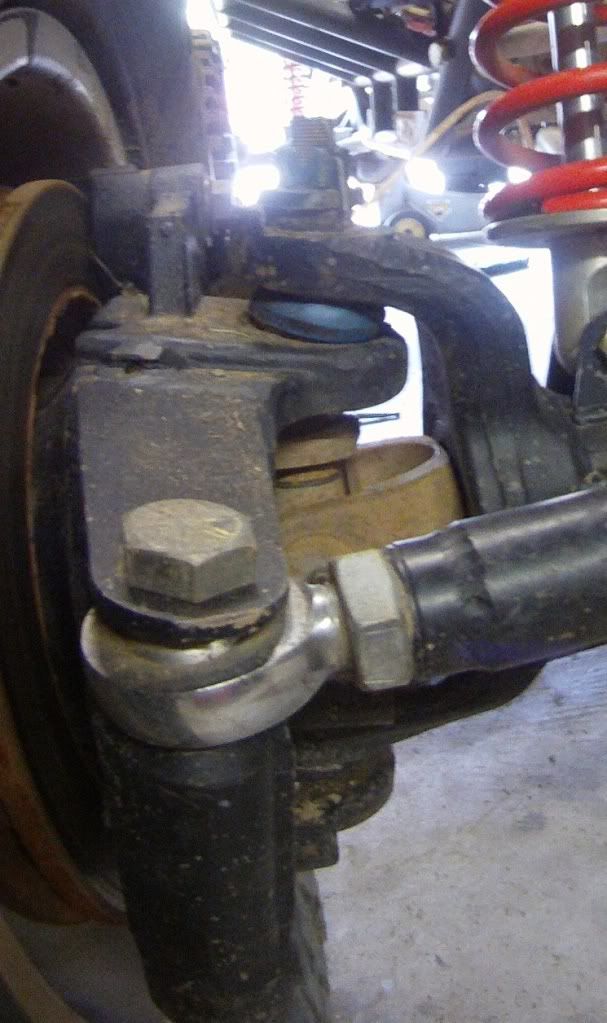 Here is a shot from the bottom. It shows the balljoint has slid up about 3/8" in the knuckle. The bottom of the balljoint should be almost flush with the bottom of the knuckle.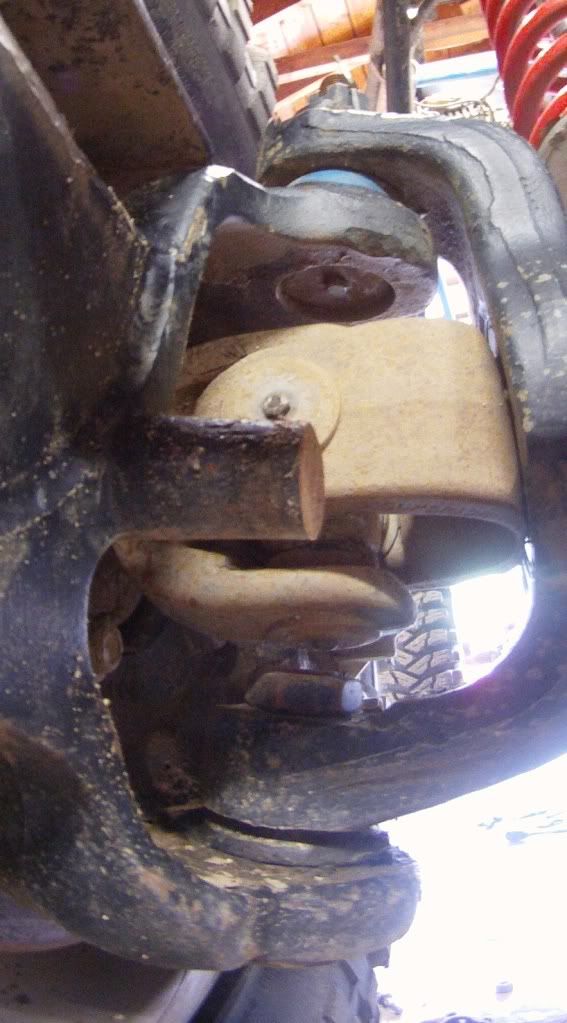 I measured the C, it is not bent.
So what caused this? It has survived 3 TREC races and KOH without any issue. Now on the last race, it moved... I am half tempted to replace the balljoints, tack weld the balljoints to the knuckle, and the caster wedge to the C.
Any other suggestions?