Handlebar risers $15 (pullback style)
Sundowner style seat (I was told when I bought it that it was a Sundowner) - excellent condition 1991- 2003 $180obo I believe this is from a 4 gal tank bike, but would fit a 3.3gal tank bike and leave a gap at the bottom of the tank between the seat and tank. I have a seat similar to this on my 3.3 gal tank bike. The gap doesn't bother me, this is a very comfortable seat. This may not be a Sundowner brand though, as it doesn't look like other Sundowner seats I have seen. This one has "Sportster" embroidered on it.
I think it may be a Sundowner that came direct from Harley maybe?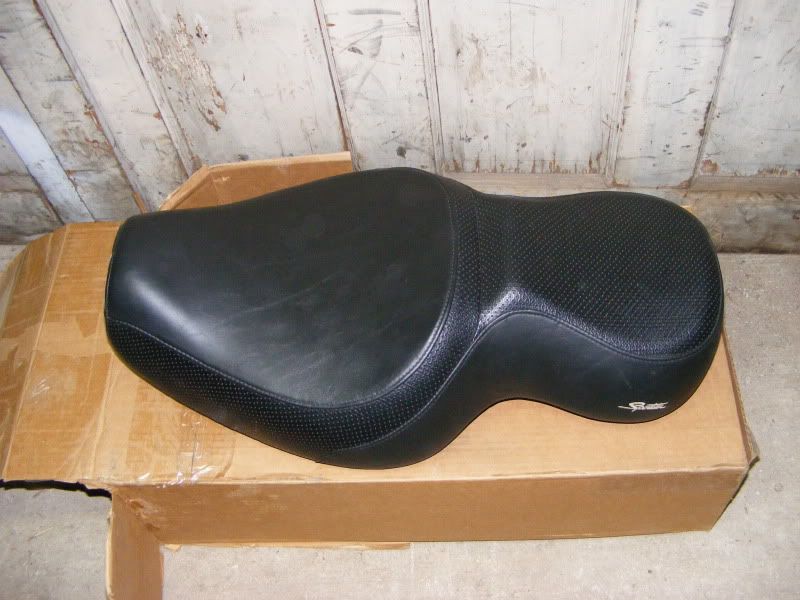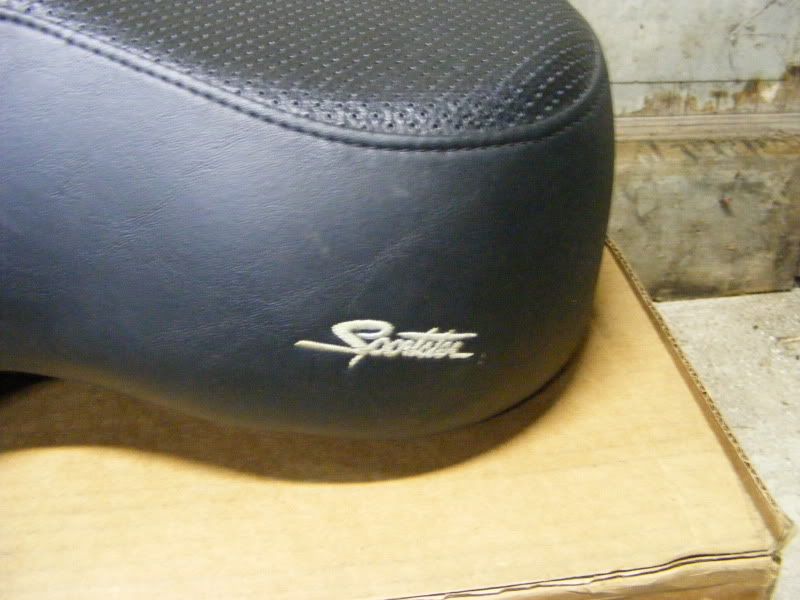 Stock Seat 2005 Sportster $75 (from a 3.3gal tank bike)