Keeping it. Lock thread please
I took a new job last year with an hour long commute. Its looking like I need a gas sipper so I am selling my Jeep. Not happy about it but here goes:
This thing has most of the stuff done that you would do to it anyway.
Over view:
2000XJ Auto
166k on body
6000 miles on fresh remanufactured Mopar crate motor
owned by an obsessive compulsive 45 year old car-guy.
Bad stuff:
-Door lip rust and a dent in the pass side lower.
-Signal doesn't auto "click off" when turning left. Needs a new switch.
-Steering has a little wander. I had it aligned before the lift but it probably needs another one.
-Needs brake lines extendd if your ever gonna wheel it
-No AC (feel free to make OBA with the parts I kept)
Good stuff:
-never been off-road (it's a DD mallcrawler)
-3" lift
Rough country coils
S-10 main leaf bastardpack
-new Moog trackbar
-20k on tires and new D holes
-ZJ rear head rests added
-Aftermarket Gauges
-roof basket
-receiver hitch
-factorty rear skid
-new trans mount
-new U joints except double cardans
-new CV joints
-new Timken wheel hubs
-JK shocks 1 yr pld
-BPEs
-POR 15d underneath
-Alpine iPod
-OMIX SYE
-all new brakes
-Rear bumper area prepped for a tire carrier bumper
-no rocker rust
-new 970 amp battery
-KC daylighters
-Pilot under bumper fogs
-Recovery point in front
-NON LEAKING power sunroof
-Roof rack
-factory tint
-cruise control
-alarm/power door locks (all work)
-power windows (all work)
-new belt
-new radiator
-new T stat
-new fanclutch
-rebuilt alternator
-new waterpump
-fresh Mopar 4.0 engine
The story on the engine:
My original mill had some lifter clatter that I ignored for 15k miles.
I drove to see my dad in Traverse City twice a year from Toledo.
Thing ran like a champ but after replacing a leaky radiator I started
having cooling issues.
I decided to sell the Jeep to a buddy. He ended up scoring a nice ZJ instead.
When he did he called me up and asked if I wanted the 4.0 crate motor he
was saving for an XJ purchase. He works a at a dealership and he bought it
in 2010 when the dealer mistakenly ordered it for a blown up Grand Cherokee.
He let me look inside with the borescope and even helped with the install.
He's been a Jeep mechanic for 10 years. Ive swapped many Ford engines so
between us I feel great about this install. The engine timing and tune were
set with a Mopar Scan tool. I have put 6000 reliable miles on this thing with 0 problems.
Its been on the 620 mile round trip to Traverse Citry 3x since the swap.
On to the pics:
Day I got it:
Doors are POR 15'd now from the inside.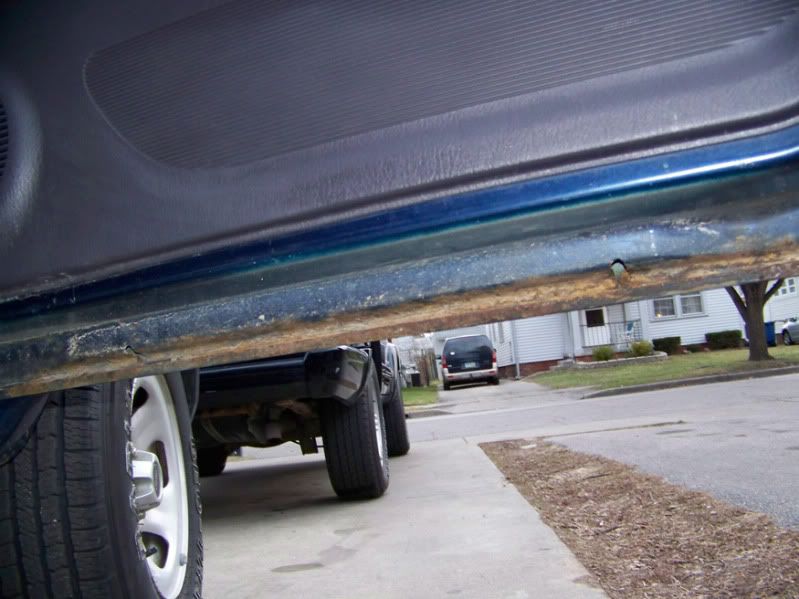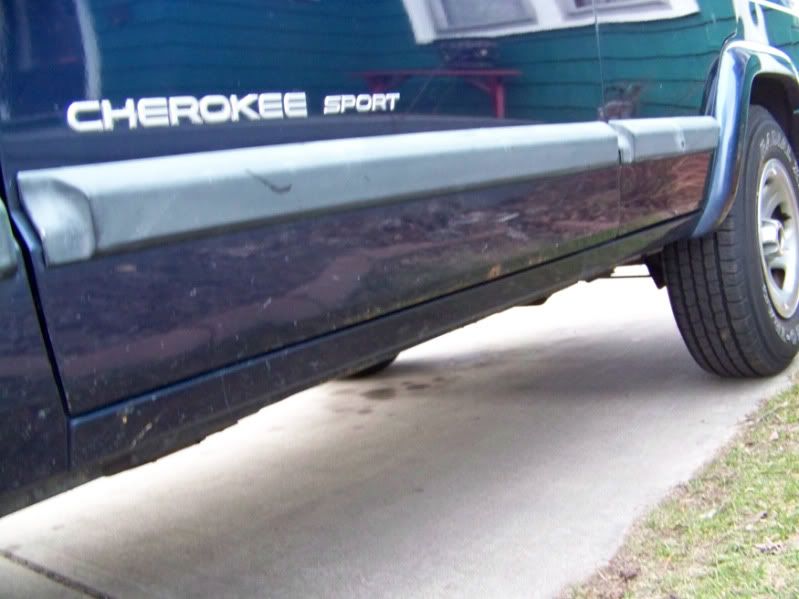 headrests- welded in ZJ brackets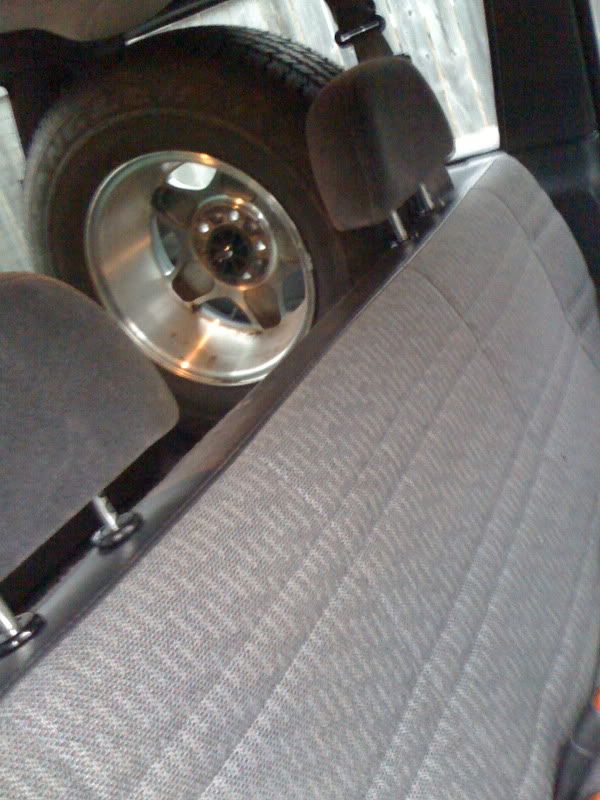 tasteful dash mod (note guage install)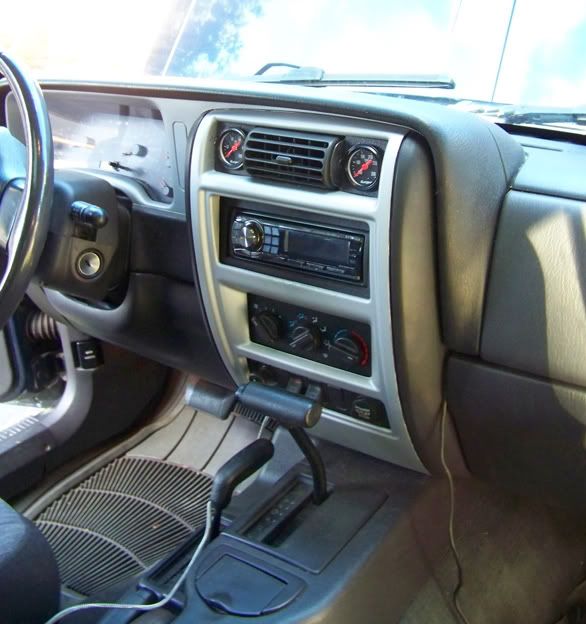 XJ had a lot of salt spray stains and chips on my flares.
I bedliner'd em.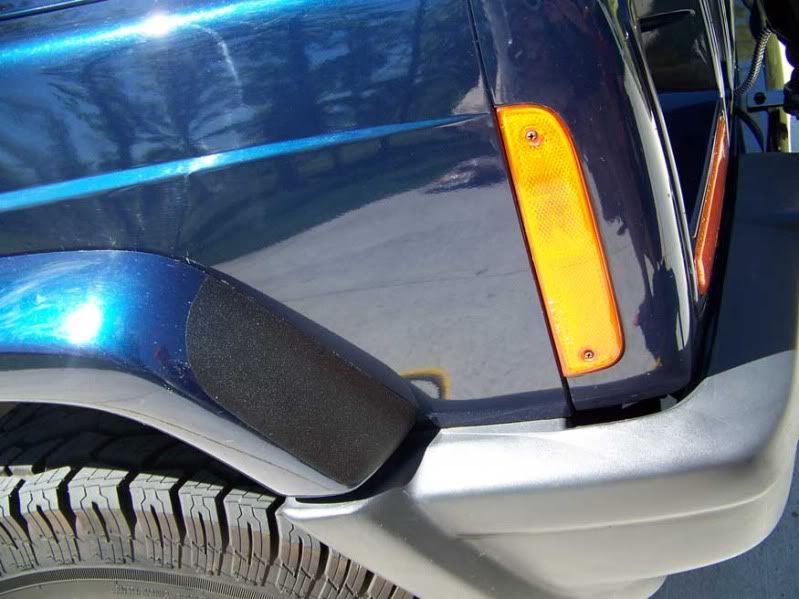 Also did teh scratched up bumper.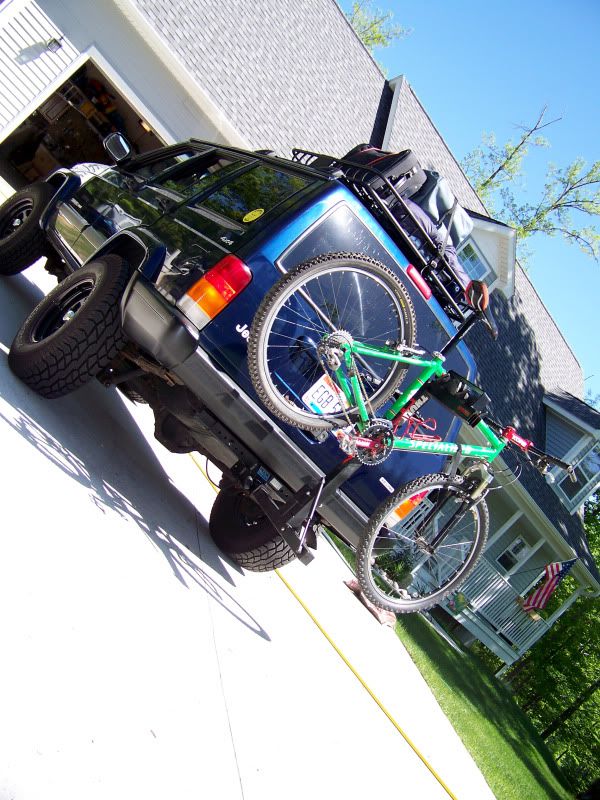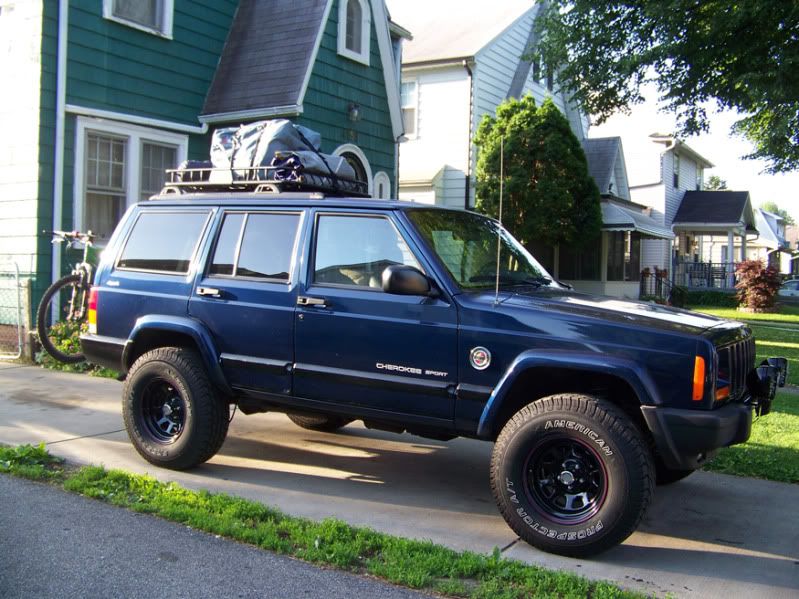 Dirty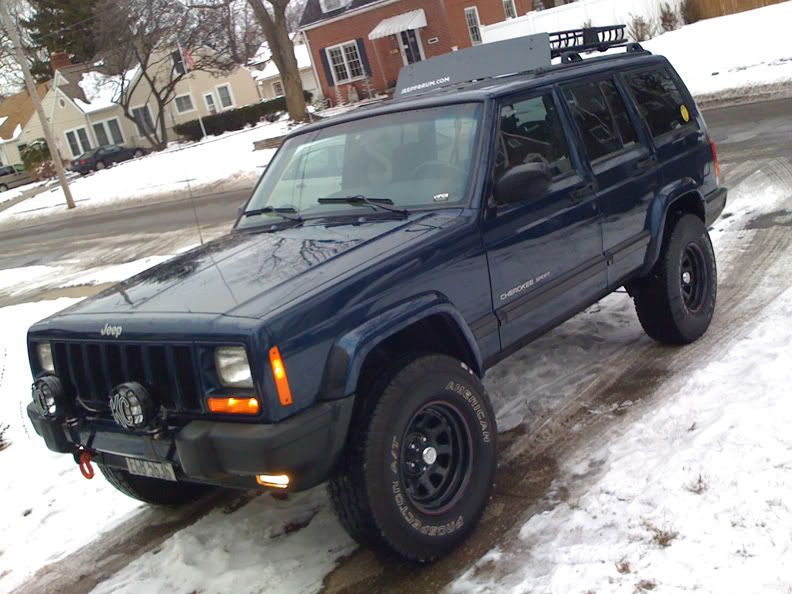 old engine:
new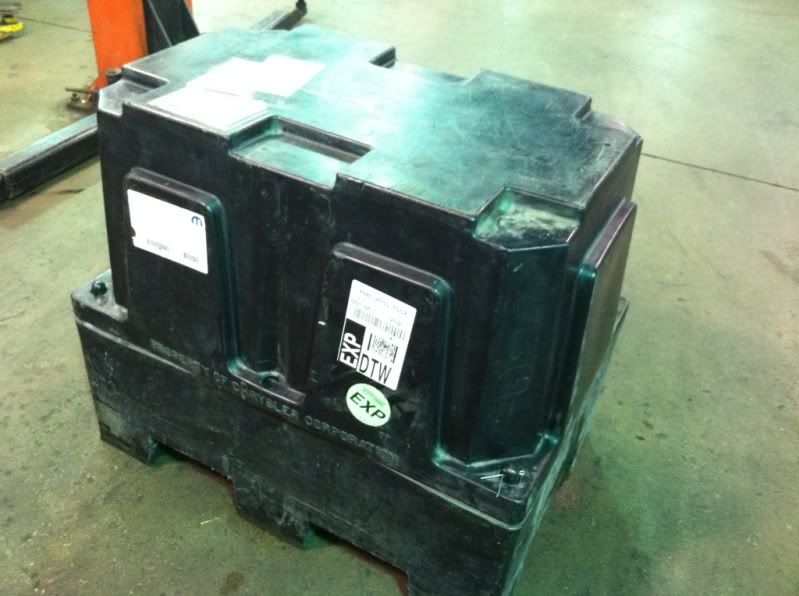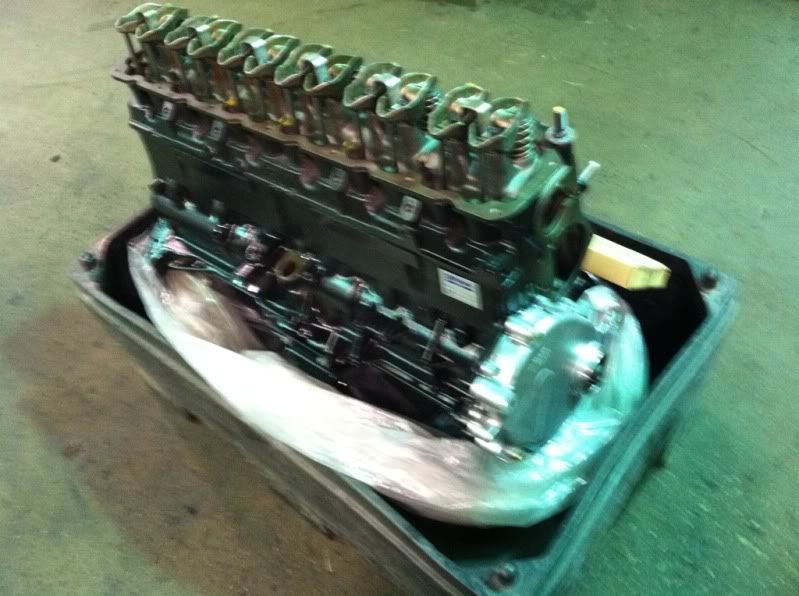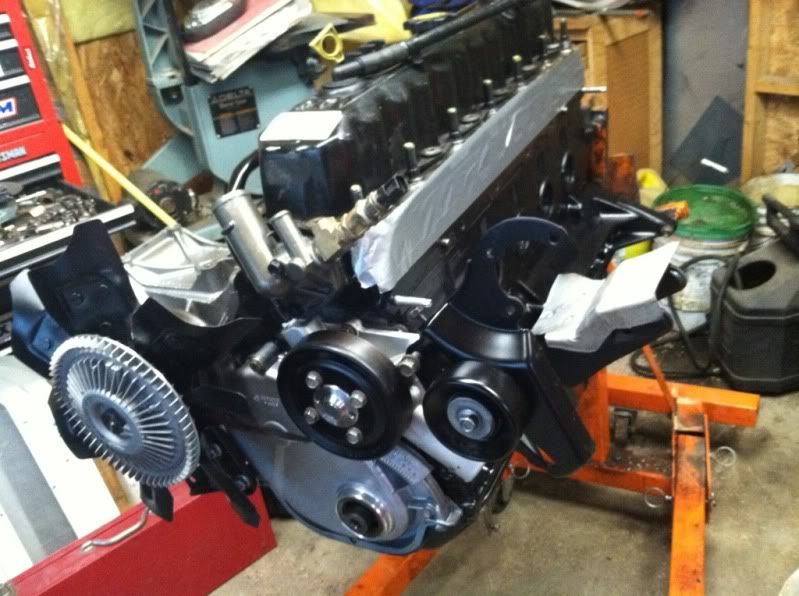 swapday
clean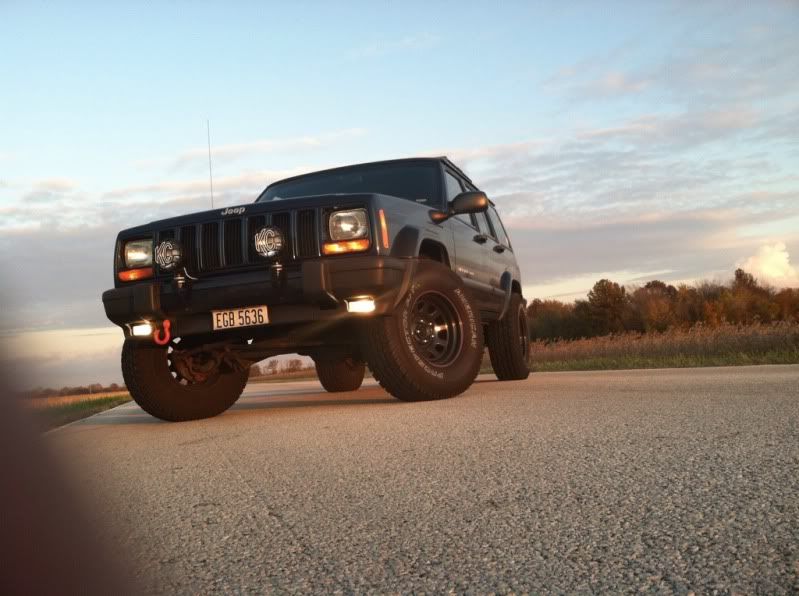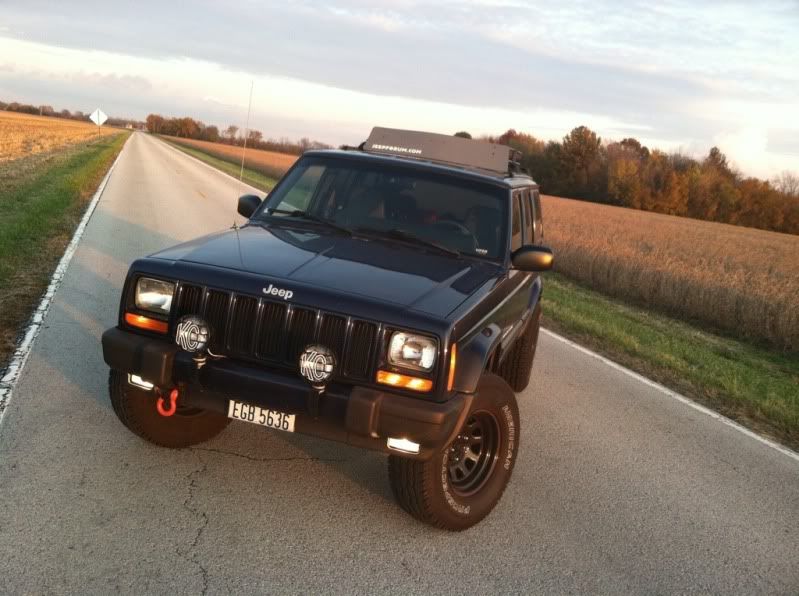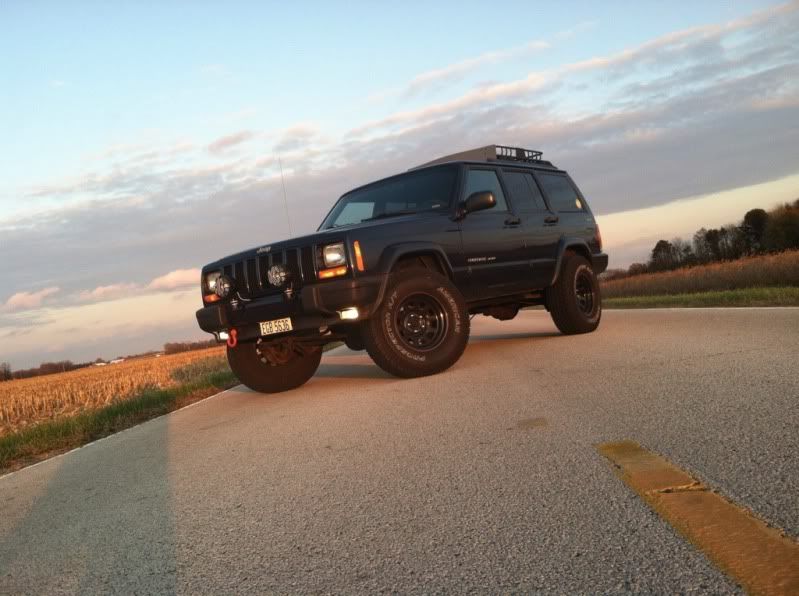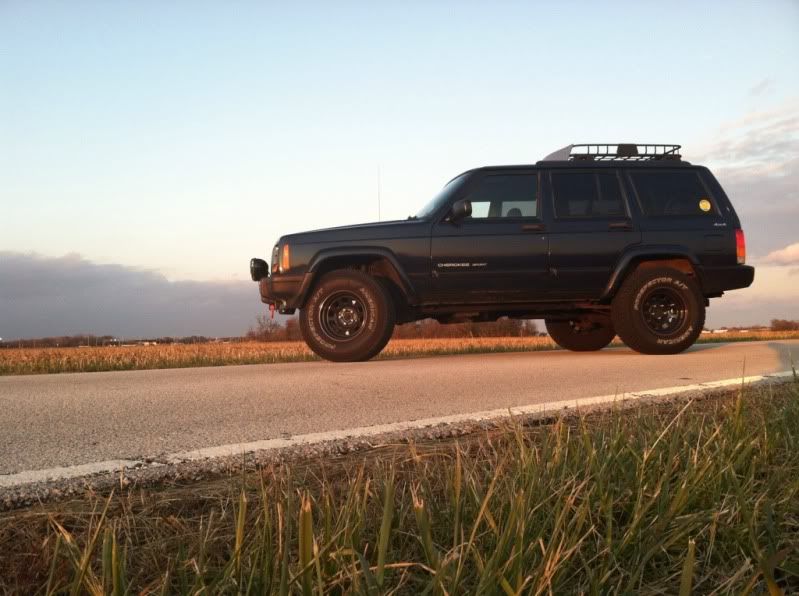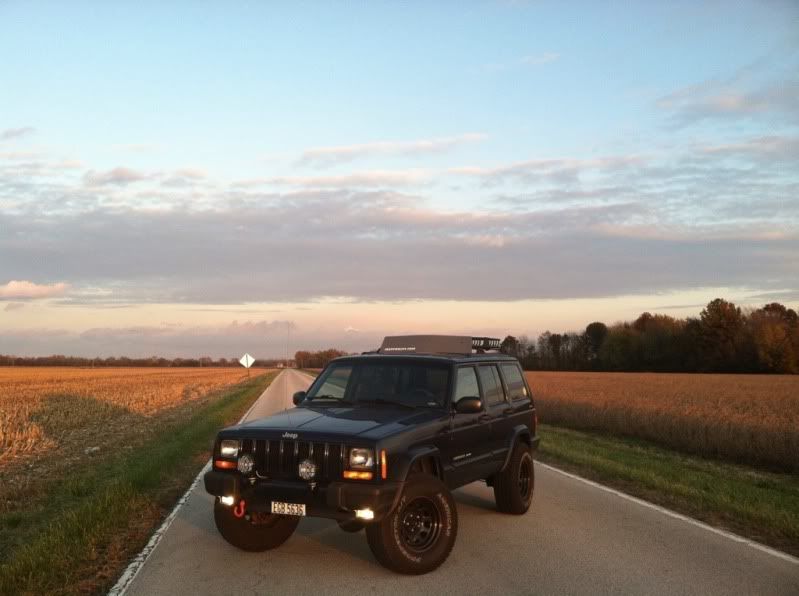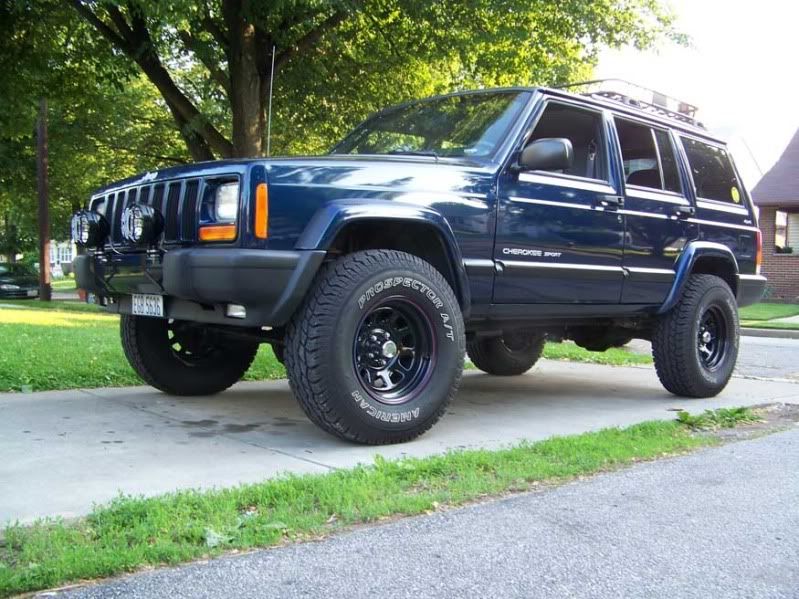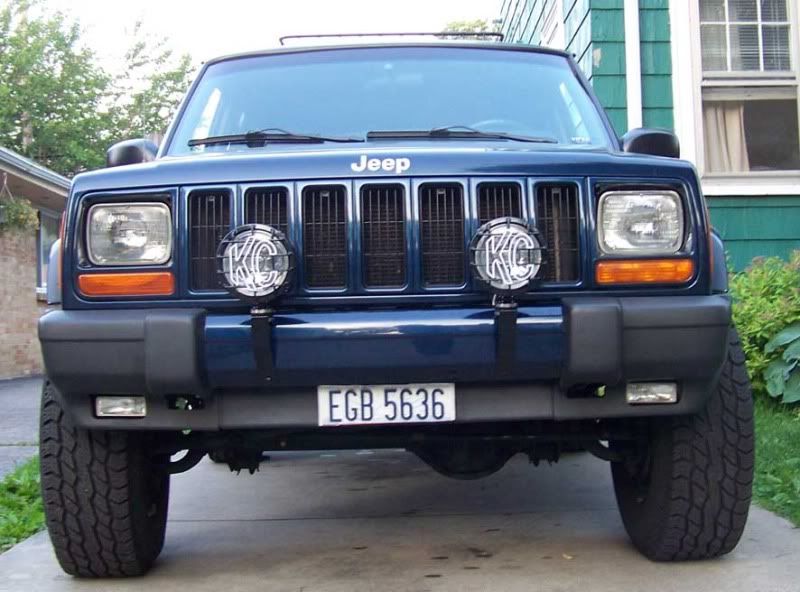 @ Lake Margruite MI