Well I was in the right place at the wrong time and bought this mustang. Never been a fan and with a kid I don't really want too keep it. So here's what I know.
175xxx miles.
5.0 HO. runs good. don't smoke.
auto with OD
8.8 3.73 with posi
flowmaster exhaust with H pipe
interior needs a good cleaning. If I was going too keep it I would replace all the seats. the rust it has looks to be surface, I haven't found any rot or holes yet.
temp and oil gauge don't work at the moment but i'm looking into that this weekend.
looking for $1500
new price. $1200
. sturgis MI. will trade for a 4x4 suv. prefer 4 door.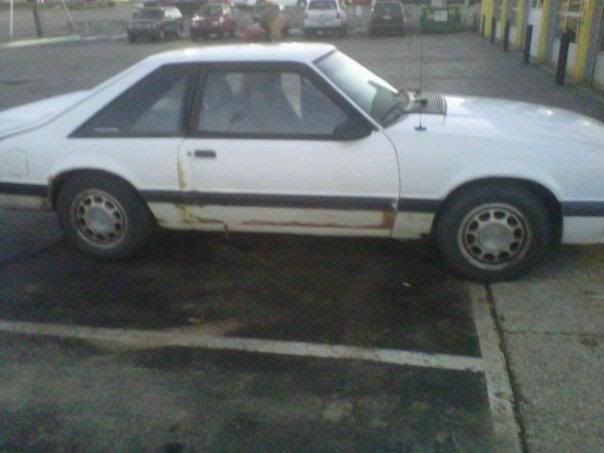 passenger door and fender have been changed. most of the rust is on that door.