Listing this here too since it's most of a vehicle.
Selling off the leftovers from my project, which is the majority of a 1998 TJ shell. I've got the full rolling chassis with frame(motor mounts are for a 4.0L), trans crossmember, axles(D30 and D35), all suspension and steering(rode and drove great before project began), gas tank and skid, aftermarket 15" aluminum wheels, worn 30" tires, bumpers, etc. Also included is the bare tub with tailgate and hinges, rollcage, windshield hinges, front seats in rough shape, and fenders with poor rust repair on top. It was a running, driving Jeep when I got it, plans have changed a few times, and lots of parts have been used elsewhere like the interior, powertrain/wiring, miscellaneous body parts, etc.
This would make a great starter for another build, a spare parts rig, or replacement stuff for a TJ that was in an accident.
Looking for
$1200 obo
. Price is negotiable so I'm open to REASONABLE offers. I'm not looking for many trades, I need the space and the money. I'd consider a 4.6/4.7 stroker, 37" tires for 17" wheels, or partial trade for a Sig Sauer 229(preferred), 228, or 226. That's it, not looking for anything else that I can think of.
Located in Highland, MI, might be able to help with nearby deliver for the right price. Not interested in parting it out, the only way I would is if I have a buyer for the chassis and another for the tub setup.
Pictures and more detail below:
This is the Jeep BEFORE teardown. This is not the full package for sale, but shows you the platform and what it started as. Same tub and chassis.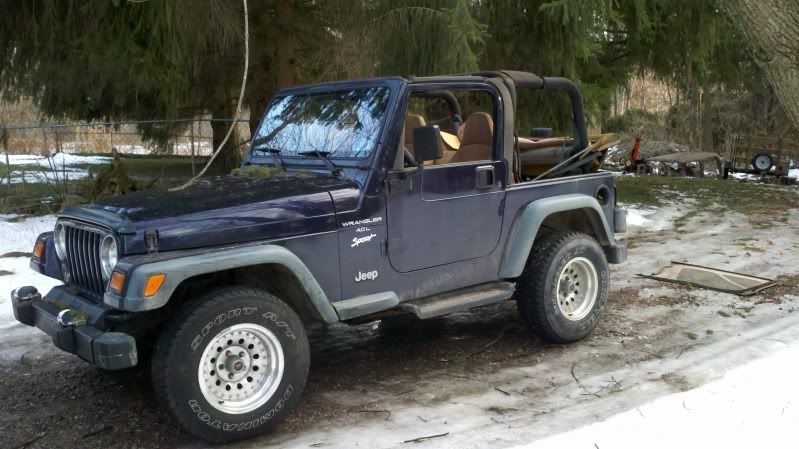 Here are some shots of the chassis. This is before I removed the engine/trans/t-case/grill assembly and before I put the tub back on, but it shows you what kind of condition it's in. Like I said above, it rode and drove great before teardown, didn't even have clunks in the suspension or anything.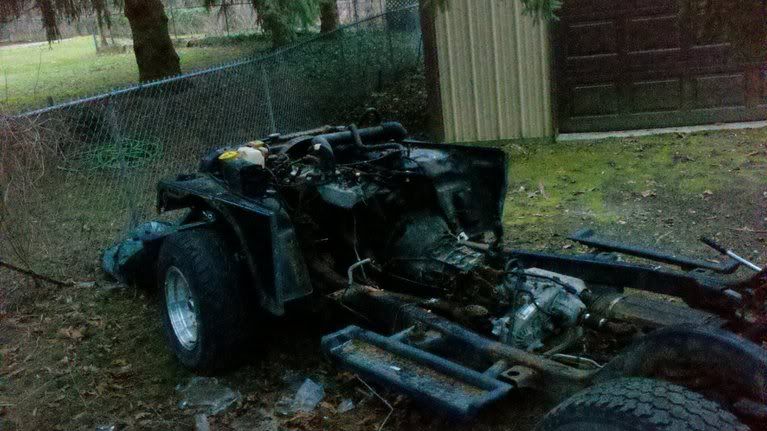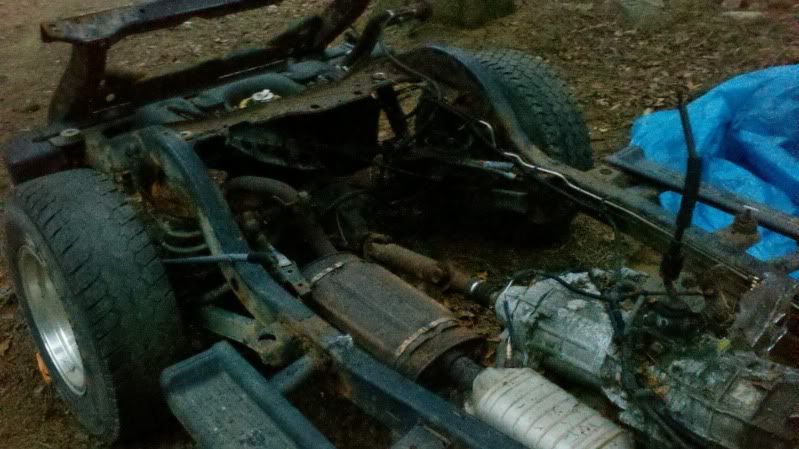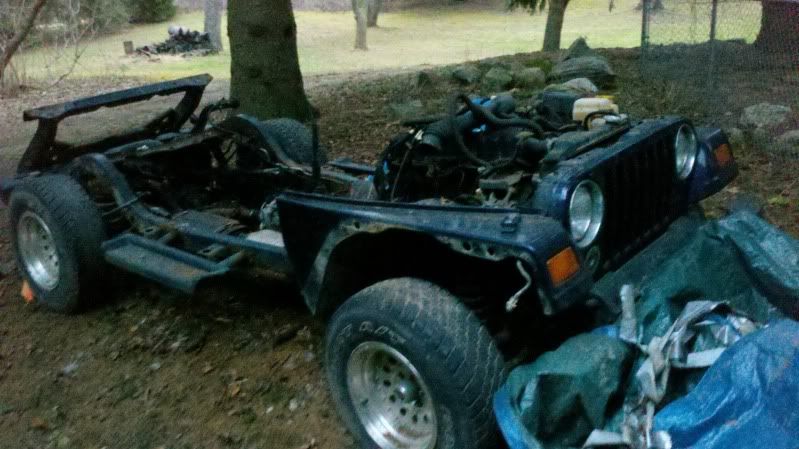 The tub has had a few minor mods done from when I was using it for my build. Wouldn't take much to put it back to stock or cover them with armor. This is when it was still sitting on my other modified chassis.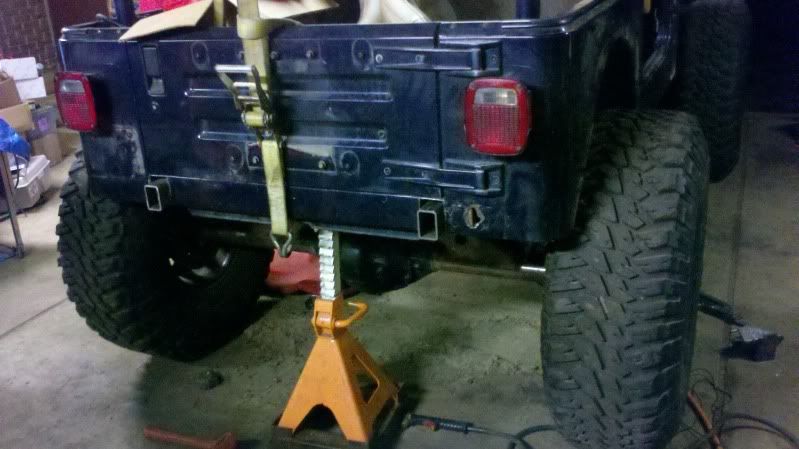 Even more details for those who like to read: I was gonna base my build off of it but picked up a bunch of other parts along the way(frame, tub, etc) and pieced together my project off of that. I'm still using the engine, trans, t-case, dash, wiring, some body parts(hood, grill, windshield, doors, etc), and some other miscellaneous crap off of it, and the title. I was gonna use the tub too but just picked up another one for a price I couldn't pass up. There are a few spots on the tub that I had started trimming a bit to work with my frame mods and wheelbase stretch, but nothing that couldn't be put back to near stock with a little work. There's 1 poorly repaired rust hole under the tailgate hinge and the front floorpans are pretty soft but overall the body is in pretty good shape and is very usable. 2 of the body mounts on the tub were rotted, I fixed one very nicely, the other(the center floor one) I just eliminated since I was gonna tie it all in with the cage anyway.
The axles and suspension are all in good working order, it was a driver up till I tore it apart. There's a small rusted spot on the frame just behind the drivers front LCA mount but still plenty of material around it. It'd be easy to fix and besides the typical surface crustiness, the rest of the frame looks nice and solid. Trans crossmember, gas tank and skid, bumpers, and all that stuff are still there.
I think that about covers it. It needs plenty of work to put together a complete rig, but has lots of potential and good usable parts are there. Like I said, it's good to start a project off of, use for spare parts for another rig, or fix a crashed one.