Kasson "Montecello" table. All cherry and timberstrand construction. Brazillian slate, Italian black "fast" cloth. Leather pockets. This is a furniture grade table that will last for several generations if kept as a pool table should. This package listsfor over $2900 with the cloth. I can help with the dissassembly, but you will want a professional to reassemble and level it for you.
Always covered and it's never had ANYTHING stored on it (just under it
)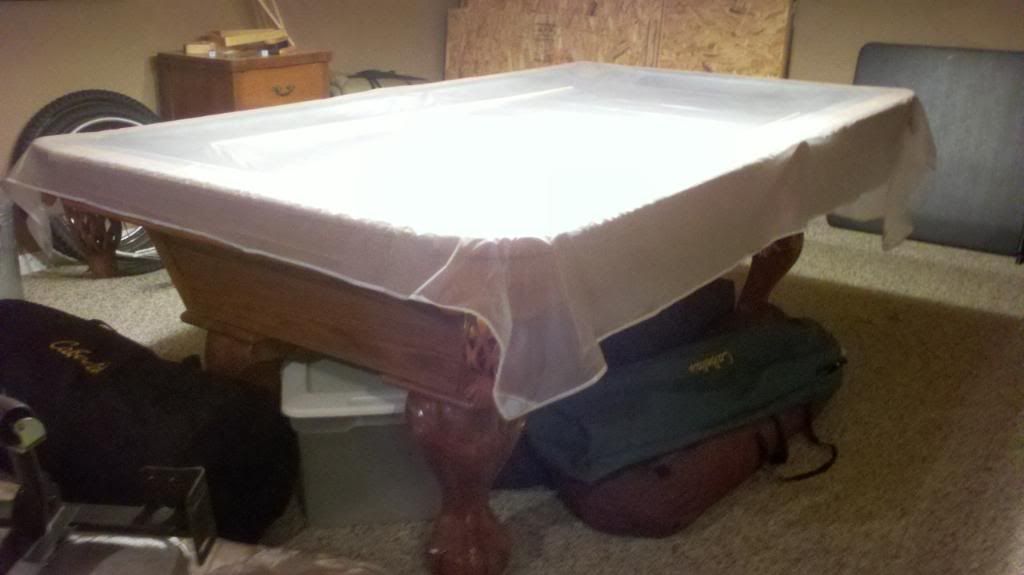 ball and claw feet: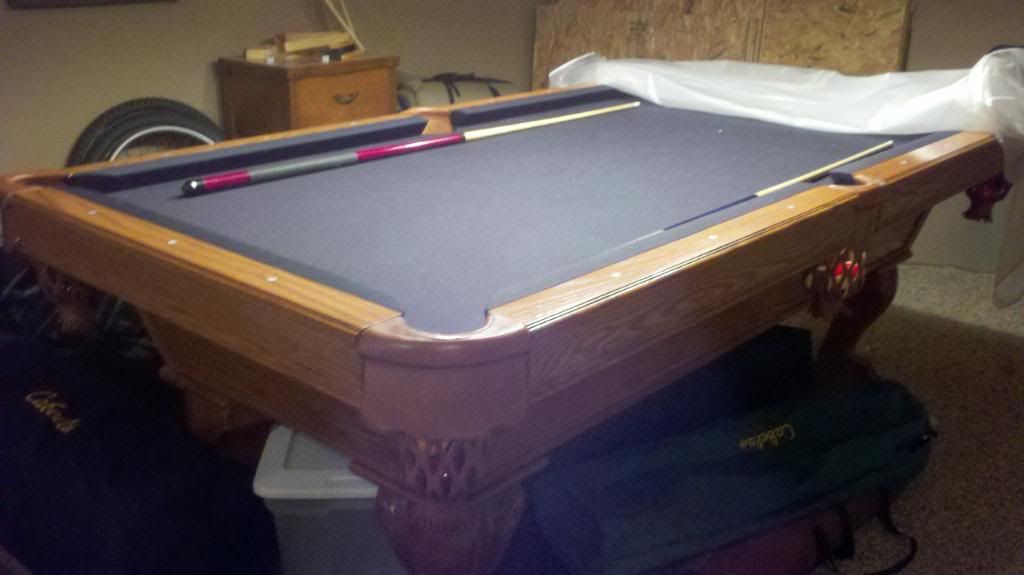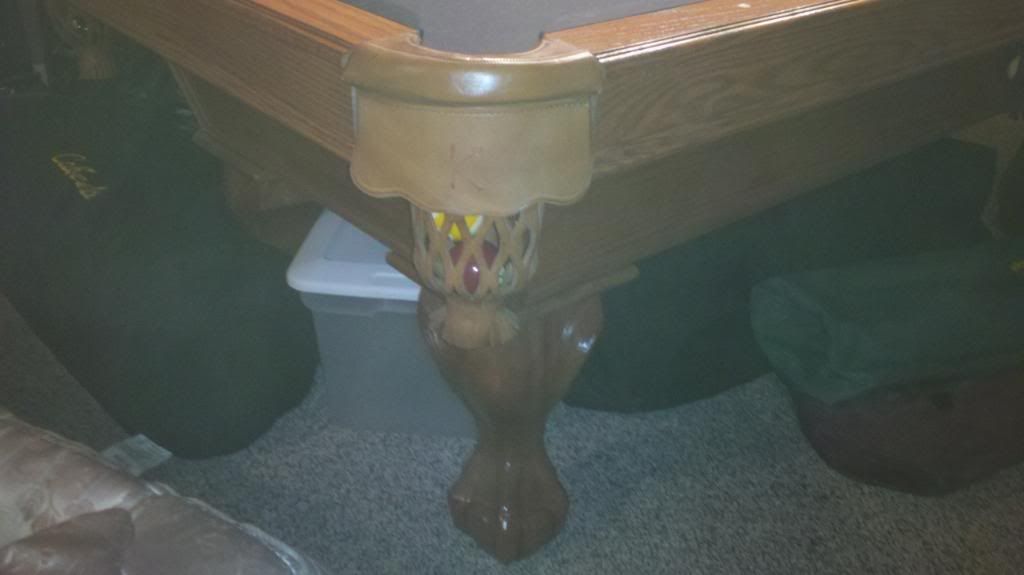 it will have a set of balls, chalks, around 12 ques, 2 different triangles, a spare cover, and brushes: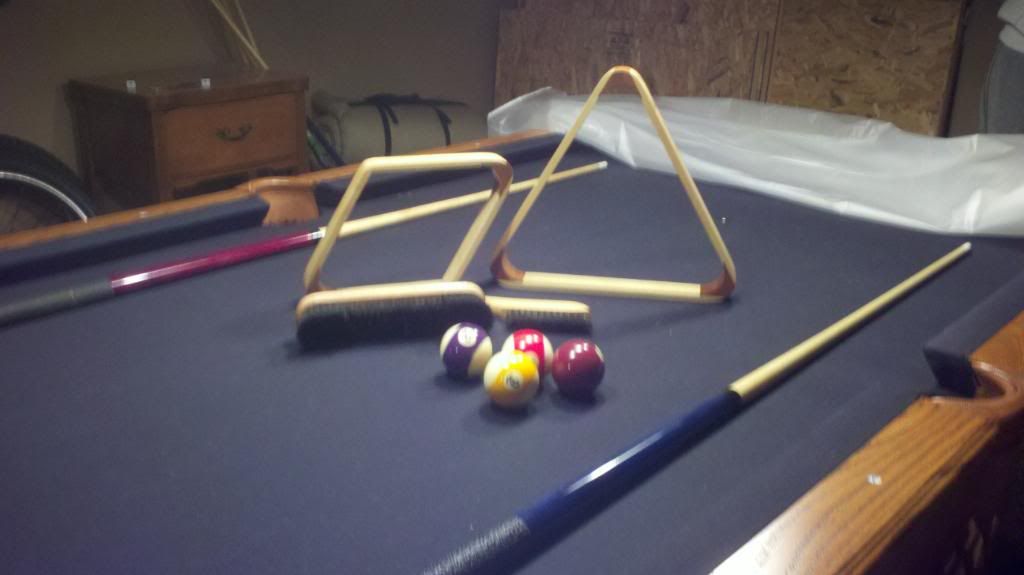 If you like the lamp, another $100 and it's yours.