I had to take some videos to send out for help diagnosing a motion problem on one of my robots. I couldn't figure out a place to mount the camera in the cell and still have a view of the welding torch most of the time. Then I realized my Gopro was the perfect tool for the job, so here's what I came up with.
This is a Motoman robot using a Miller AutoAxcess welding machine running Accu Speed waveform. .045" MC409 (metal-cored) wire. Travel speed is 90 inches per minute and only about 130 amps on this delicate edge joint. I'm welding two halves of a muffler together, which first get a series of pipes, baffles and fiberglass material put in them. Galvanized 409 stainless material. These mufflers are under every Malibu, Regal, LaCrosse, and several European and Chinese cars.
Anyway, I thought these were kind of neat videos since most people have never seen any kind of welding robots work.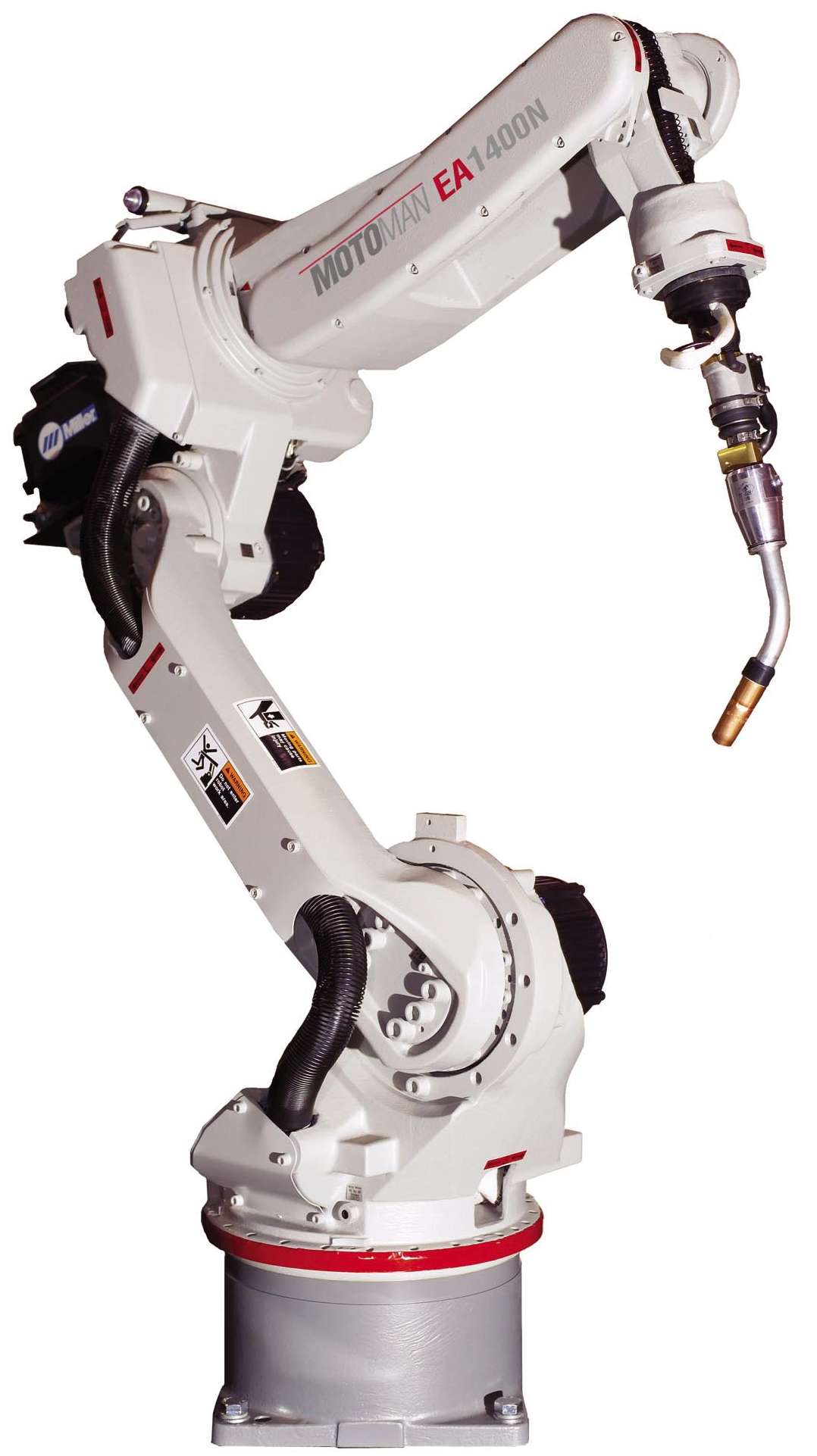 Videos are taken in 720HD, so they should be plenty clear.