this is the build for my 1990 jeep yj. I bought the jeep 2 years ago, at first it was a simple soa with a D44 front ford 9" rear. and 35's. wheeled it like that for a year or so and on a trip up to Drumond island my toasted my clutch. And since the drive line was still the stock 4.2L and ax 15 i decided that i was going to swap in a V8. The V8 i picked was the 5.2L magnum. Other things added here and there where front and rear tube fenders, front and rear bumpers and a cage. Ill post updates here and there and if any one has questions feel free to ask. I'm still in the process of finishing the v8 swap, as well as a front end stretch and shackle reversal. I used to have several pictures leading up to this point but lost my phone so most of the pictures will be recent.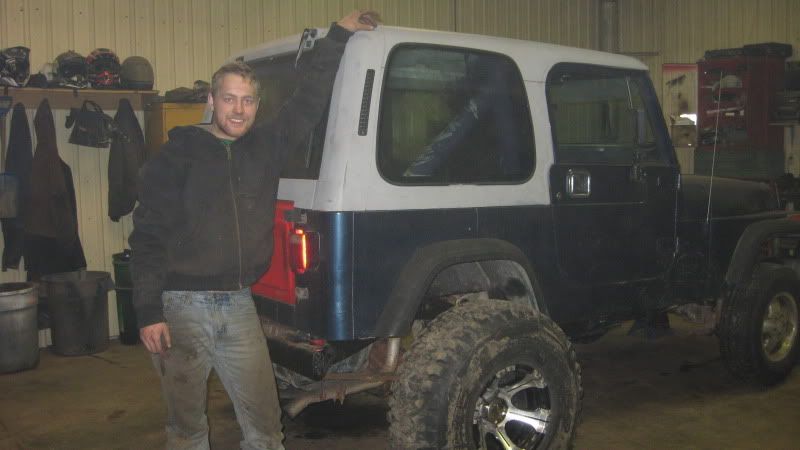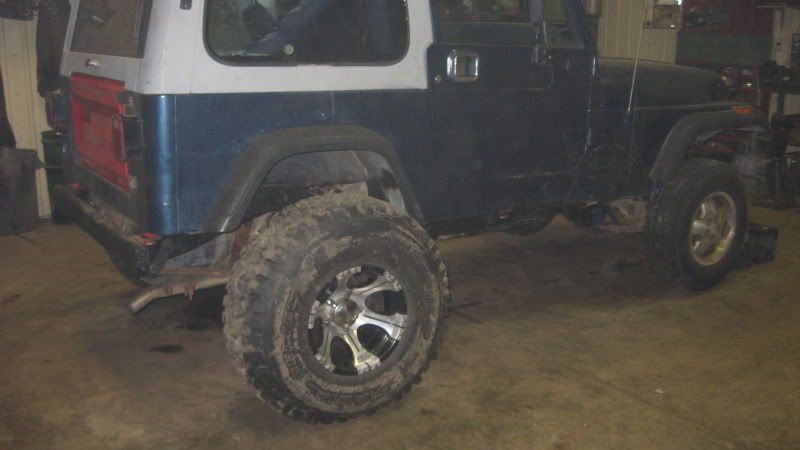 this is right at the very beginning during the soa on stock springs with D44, ford 9".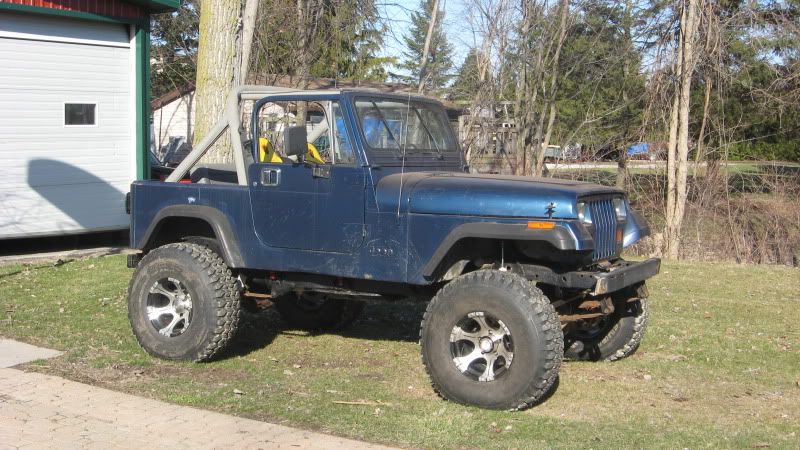 this is completed and the way i wheeled it with stock engine and trans for about a year.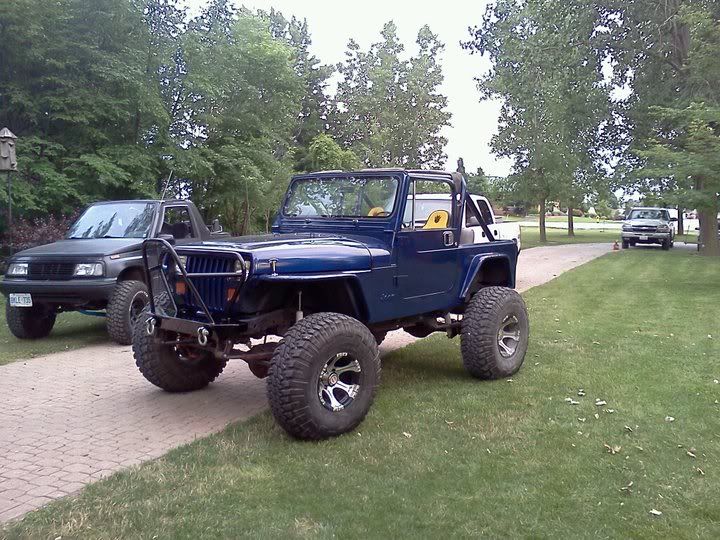 this would be a finished picture after the tube fenders and fresh paint. Also riding on 37' mtrs.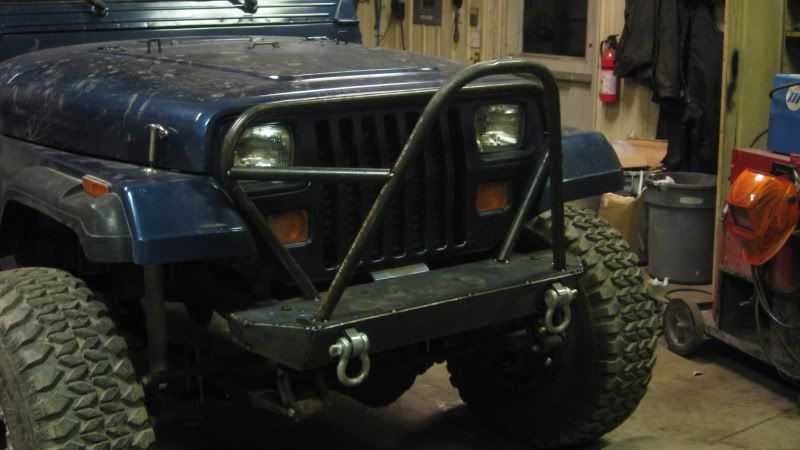 here are a couple close up shots of the front bumper before it was welded and painted.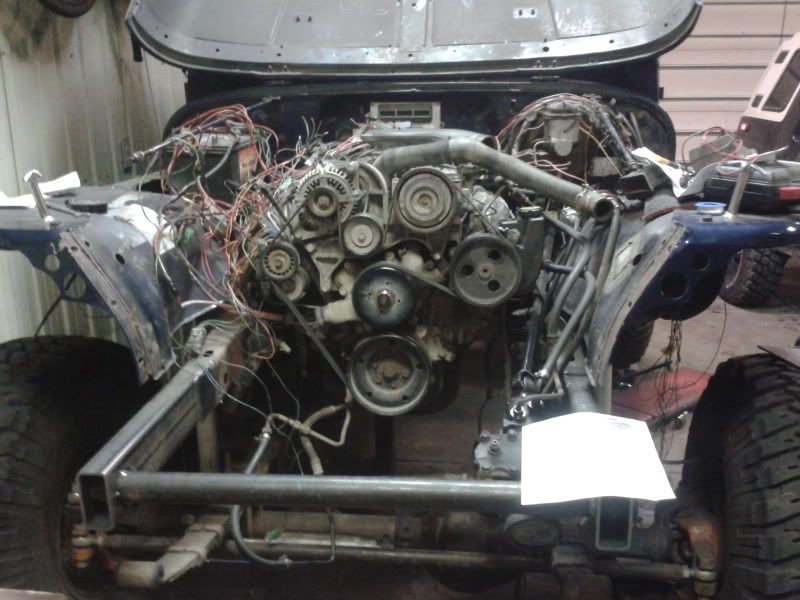 Here is a shot of the 5.2L sitting between the frame rails. Also shows the front frame stretch to move the axle forward 3".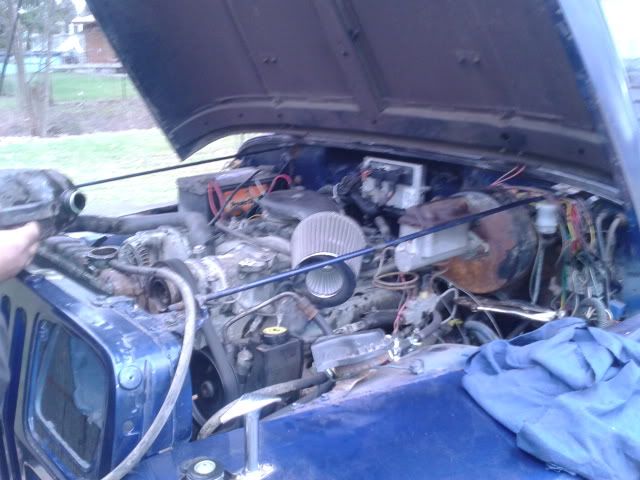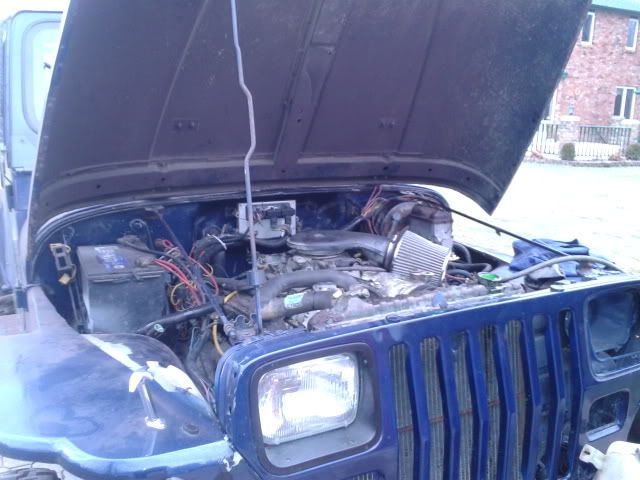 pictures of the 5.2 in the jeep running and driving with just a few wiring details to button up. overall and really happy with the swap. motor has tons of power and seems to be much more reliable than the 4.2L was going to be.