I am going to try something new for myself... I recently started working for Curtis Wrecking Inc in Lagrange Indiana doing internet sales, thought I would post up a vehicle we are parting out to see how it goes. It would be best if you would call in to get the prices and answers you are looking for, but Ill put a few generic prices up within the next few days..
You can either call 877-439-5489, or visit
www.Curtiswrecking.com
. We are open M-F 9-5 and WE SHIP!
This is an 01 Limited. 152k miles, 4.0, Auto, 4x4, D30, D35, NICE leather, and a host of other parts. Don't quote me on this, but I believe we are asking $300 per axle. Again, if there is a part you are particularly looking for, please call.
I will also get some higher resolution pictures up in the next few days..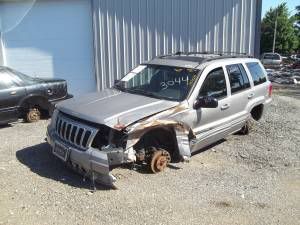 It had these style of wheels..