This little bastard goes through white powder faster than Charlie Sheen. It may not look like much, but it works. I do not recommended this for gravel driveways (like mine), unless your neighbor is a douche bag and you want to simultaneously blow snow and shoot small rocks 100+ mph into his car.
This Toro 2450 started fine and ran fine up until about 2 hours ago when I pulled the rope right out of it. Instead of spending 20 minutes to fix it, I took out a small mortgage on a brand new 50hp 10 speed monster snow blower. So, you'll have to take my word that this thing actually runs. Or did run. Used to run. Ran last year. Probably will run this year. Maybe.
If you are interested, feel free to come over after our first big snow fall and test it out on my driveway. Of course in order to test it out you'll have to fix the pull start. If the driveway doesn't convince you that you can't live without it, I'll even let you go crazy in the back yard and snow blow a path for my dogs while I sit in the comfort of my nice warm living room laughing as you struggle to push this piece of shit through 4" of snow.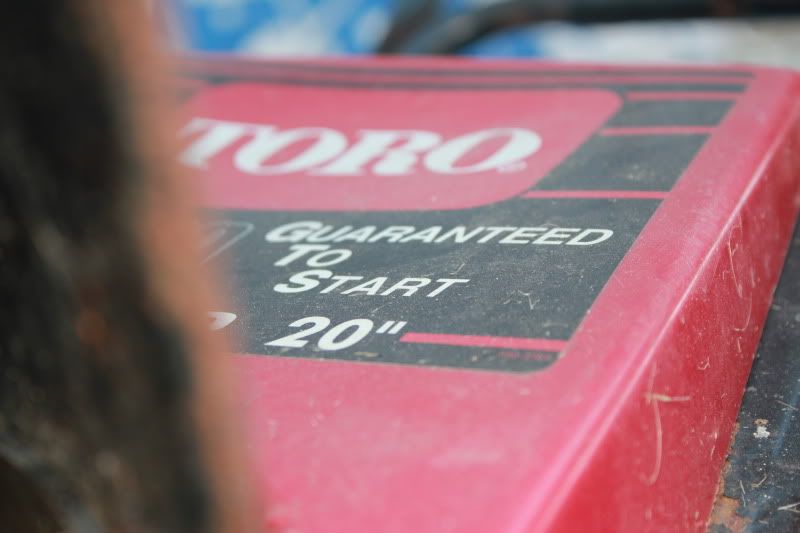 LOLOLOL. Yeah, after a new spark plug, a can of starter fluid, 40 pulls and 25 swear words later. Hey, Toro guaranteed it, not me. Don't come knocking on my door after you've stood outside in -20 degree weather for 30 minutes trying to start it.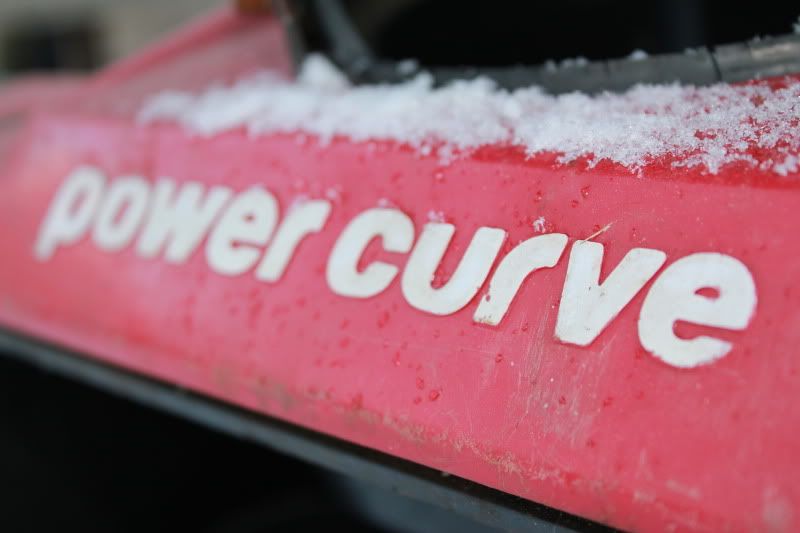 POV Shot. Just picture yourself behind this beautiful machine, struggling to push it through 4" of snow because it digs straight into the ground and the 4" plastic wheels don't do shit.
Dramatic shot of the final straw of my relationship with this snow blower.
This is not me nor my snowblower in this video. It is just there to show you that with a little TLC, you can be on your way to snowblowing like a BOSS.
Here are some reviews from other people dumb enough to own one of these things. For some odd reason, it has really good reviews. I have no idea what the people giving it 5 stars are smoking, but I would trade this snowblower for some of it. These reviews are for the same just with electric start. Which mine does not have.
http://www.epinions.com/reviews/Toro...ts_Snow_Blower
I am located in Kalamazoo, MI. If I absolutely had to, I could throw it in the back of our car when we go up to Traverse City for Christmas.
$100 OBO. And by OBO I don't mean $25. or $50. Or trade for a shovel. I will take 15 minutes to fix this thing for free and make my girlfriend use it to clear the driveway before I sell it for $50. Once it starts snowing, I will start raising the price $10 for every inch of snow we get just because you procrastinated till the last minute to buy it. I need room in the garage, and I want this gone yesterday.
If you are seriously considering buying it, there is one thing I would suggest doing with it; welding some skis to the front of it so it doesn't dig into the ground. I always had plans to do that, but never did.