I got these a while back and haven't used them. Need the space and the money so they need to go.
They're a pair of the Sand Tires Unlimited Padla Trak 1650. 33" tall, about 16" wide, on 15" wheels. They're currently mounted to chrome 15x12, 8x6.5 steel wheels. It's a package deal unless I get buyers for both. I've also got 1 15x10 5x5.5 wheel floating around that you could also have if it's of more use to you.
The sidewalls are pretty dryrotted but still intact. Both tires are tubed and hold air fine. One sidewall has a decent sized slice in it, but the tube still works. The previous owner stitched the cut with high strength fishing line and it worked for a while but eventually the line broke. He stopped using it at that point to prevent the cut from growing. I started to patch it and was going to stitch it together with thin wire/cable but haven't done it yet. I'll include the parts to do it with the combo if wanted. The paddles themselves are in great shape, still plenty of life left in them. Wheels are also in great shape.

$250 obo for everything.
Can't think of any trades I'm looking for right now, I need the money for more important things. Located in Highland, MI, can easily be taken to Ann Arbor, Fenton, or Howell areas also.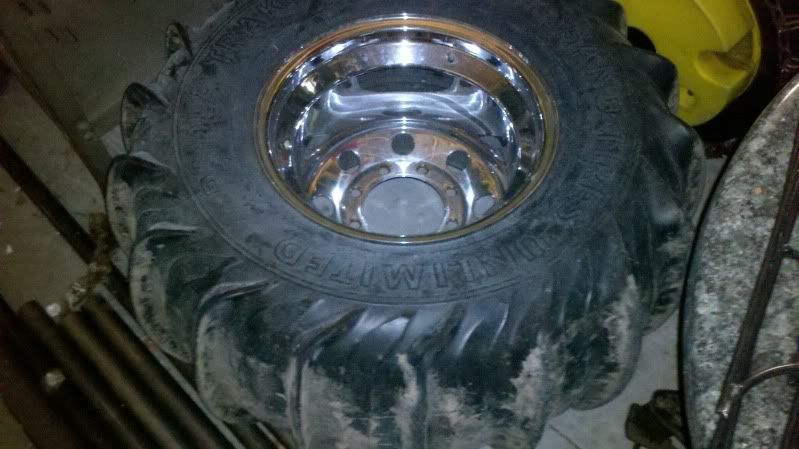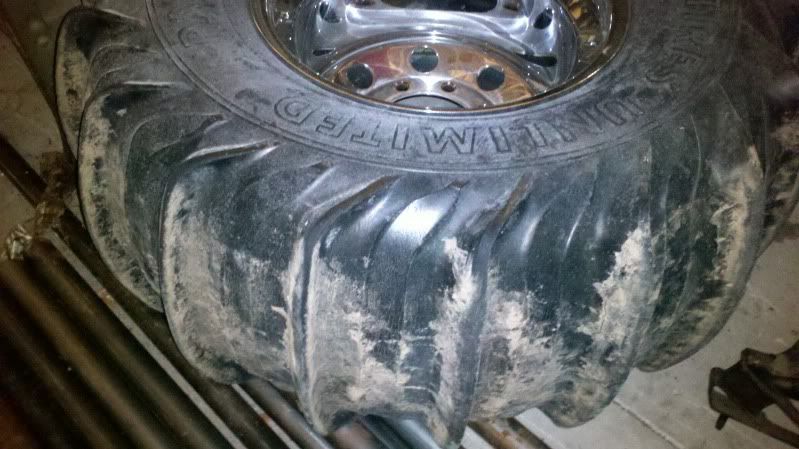 Here you can see the cut size and location