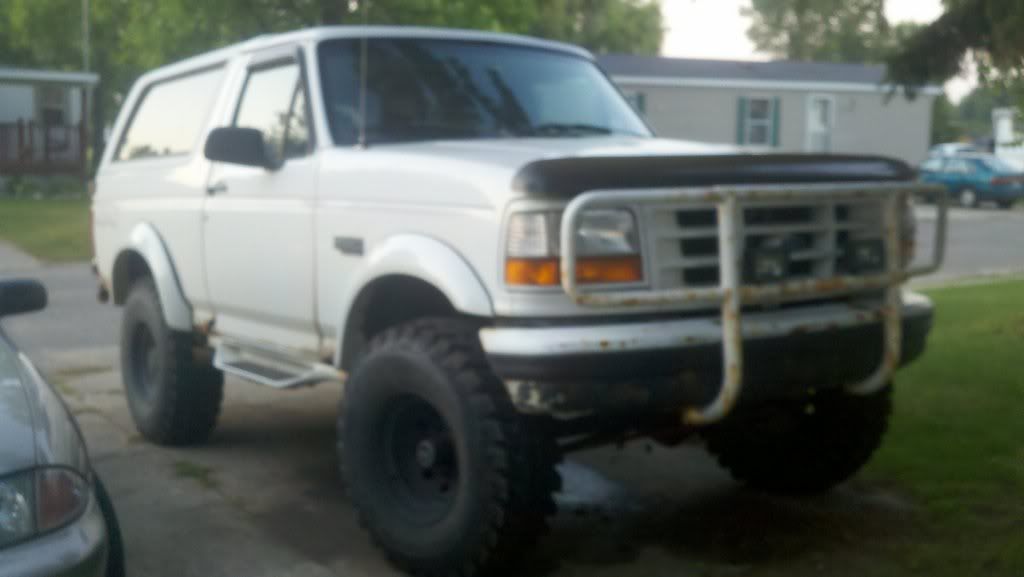 This is its good side. I have had this truck for 4 years and has never let me down. Its only been off road a couple times because its been my daily driver and still is. Only reason im selling is because its getting to rusty and I have other projects going.
A little about the truck:205,000 mi, E40d,auto t-case,77 hp d44,8 lug chevy outers, stock arms 3.50 open,89 10.25 rear 3.55 open,35" bfg mud tires,power widows,hot heat ,,remote start,tail gate works and 4" lift
Fenders are shot but I have all 4 extenda flares,Roll pan rear,floor boards are still good.
This truck is a very good runner, trans shifts perfect,4x4 works good,warn hubs,and sounds good. \
Has the typical Ford oil pan leak. Its not to bad but it will leave a spot,I just keep an eye on the level.
I used this truck mostly for work and hauling kids around so the inside is used.
The tires in the pic are going on my crew cab but I have some decent 35"bfg to go on.
$2000 or trade for a decent ranger Call,Text of PM Jim 517-375-3423