http://www.autotrader.com/fyc/vdp.js...ice=&cardist=0
Auto Trader Link ^^^^^
Photo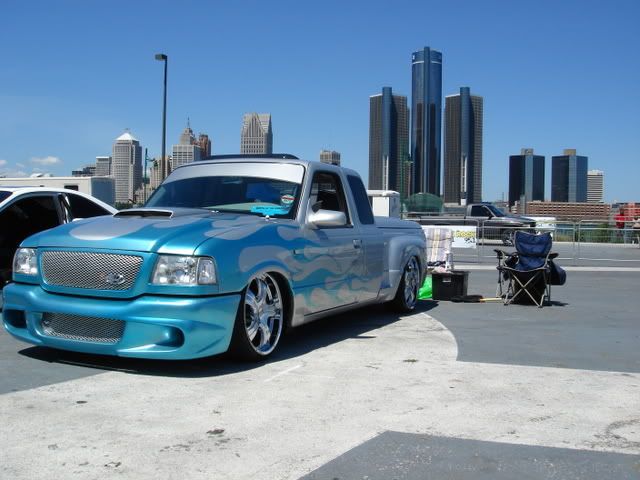 Mod's:::
3 - link --Air Lift Suspension F.B.S.S.,
20in Wheels,
Side Pipe Exhaust,
Custom Paint,
Painted Bed Cap & Handles
Custom Bed Work with 5 gal tank, 2- Compressors and a TV
Roll Pan
Clear Corners
Clear Tail Lights
Street Scene Mirrors Painted
Lexan Rear Window with Tilted Plate
Edge Hood w/ Mustang Scoop
Rag Top Sliding Roof 35in by 35in
Xenon Bumper Cover
Speed Mesh Grills
Police Strobe System & Siren (Show Use)
Custom Tweed Interior, Headliner, Dash, Seats, Doors and Panels..
2- 12in RE Comp Subs with a CAP and 1200watt AMP in a Custom Box
Explorer Center Console
Chrome Steering Wheel, Rear View Mirror, Knobs and Accessories
Diamond Plate Floor Mats
K & N air Intake system
PLUS MUCH MORE.....
Was $22,500 ----- Now $ 19,000 for Winter.. Price is going Back up to 22k in Spring/ Summer...
Made Room for the NEW TOYS!! here they Are !!