38.5 16 16.5
Currently on American Racing Steel Wagon Wheels 8 bolt pattern
No more than 200 road miles, some cuts in the lugs from rubbing / rocks, no holes tears plugs patches ect.
lost a bead on one tire, rim has some paint missing
Aluminum American Racing 16.5 rims, 6 bolt pattern, not new, but in good condition.
Mickey T's , 8 bolt pattern, aluminum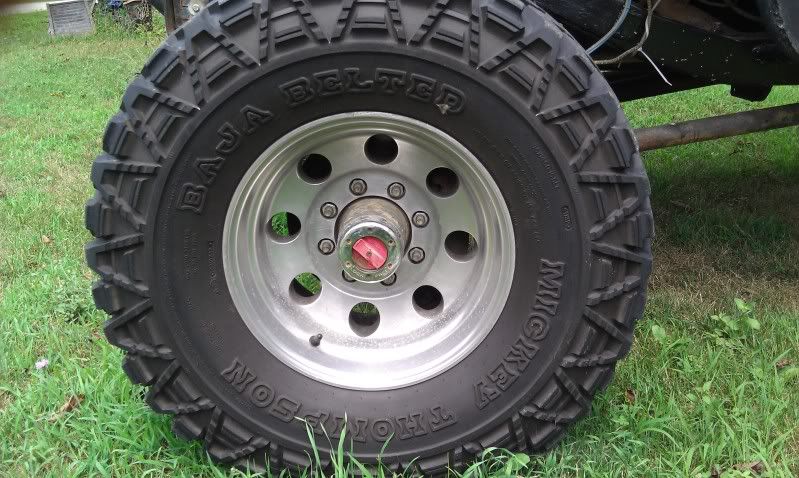 and some 36-14-16.5 baja belted, two wore pretty bad, two about half / quarter tread, dry rot / checked on one side of each tire.
Pricing
700$ for swampers reduced to 600 firm
100$ for wagon wheels
300$ for american racing wheels (6 bolt pattern)
150$ for mickey T rims SOLD
150$ for baja belted SOLD
Willing to mix and match but not interested in selling just the swampers untill some of the rims are gone...
Only trades would be for 40-42's for a 17"+ rim